Step 1) If you are on your personal computer, make sure that you have downloaded and installed the Remote Desktop Connection for Mac from the Microsoft webpage. If you have not yet done so, the download is available by clicking HERE and clicking Download Now.
Step 2) Once downloaded, click the magnifying glass in the top right corner of the screen. In the search box, type Remote Desktop. You should now see Remote Desktop Connection come up beside Top Hit.

Step 3) Select Remote Desktop Connection from the list, and the following window will appear:
Step 4) As shown, type Appserver for the connection name.
Step 5) Type appserver.juniata.edu into the PC Name box.
Step 6) Enter your Juniata username and password, as shown below. Be sure to enter JUNIATA for the domain.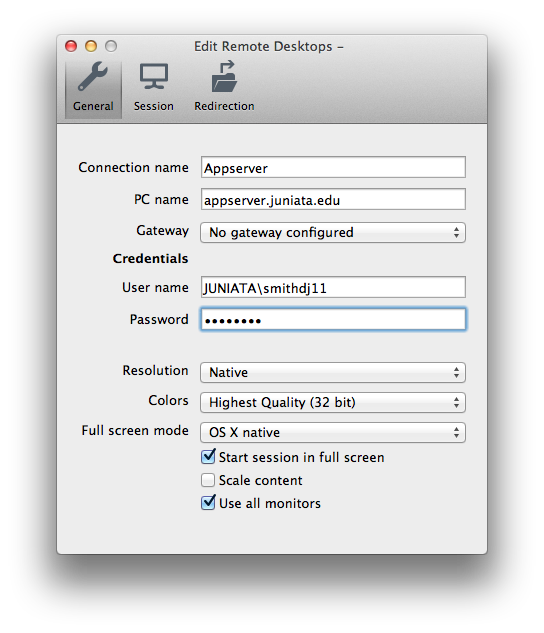 Step 7) Close the window by clicking the red circle in the top left corner. You should see the Appserver computer listed under "My Desktops." Click on Appserver, and once it is highlighted, click Start in the menu bar.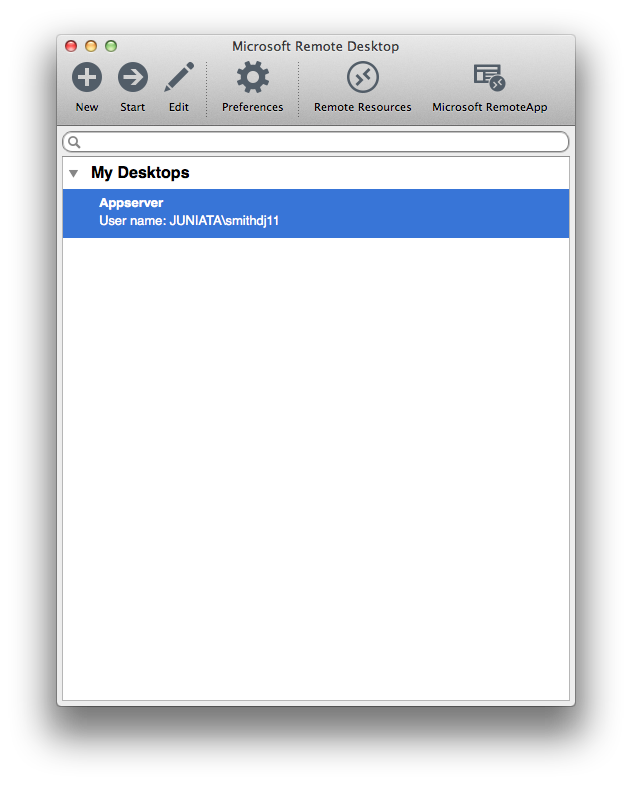 Step 8) You should see a pop-up about the certificate. Click Continue and you will see the following screen: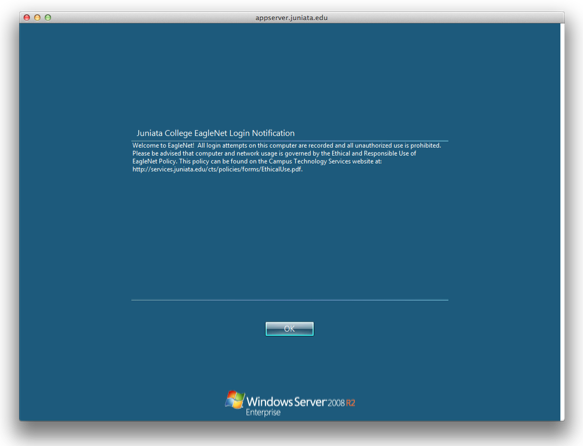 Step 7.) Now simply click OK, and you are connected to the Appserver.
Logging Off of Appserver
Remember to log off of the Appserver when you are done working, as well as the local machine if you are using a lab computer. To log off the remote connection, simply go to Start on the Appserver screen and choose Log Off.
If you have any questions, please call the Technology Solutions Center x3619 or visit us at BAC C107.