Requirements: Ethernet cord and a PS4
Step 1) Plug the Ethernet cable into PS4 LAN/Ethernet port.
Step 2) Turn on your PS4 and go to the main menu.
Step 3) Go to the Settings icon and select it.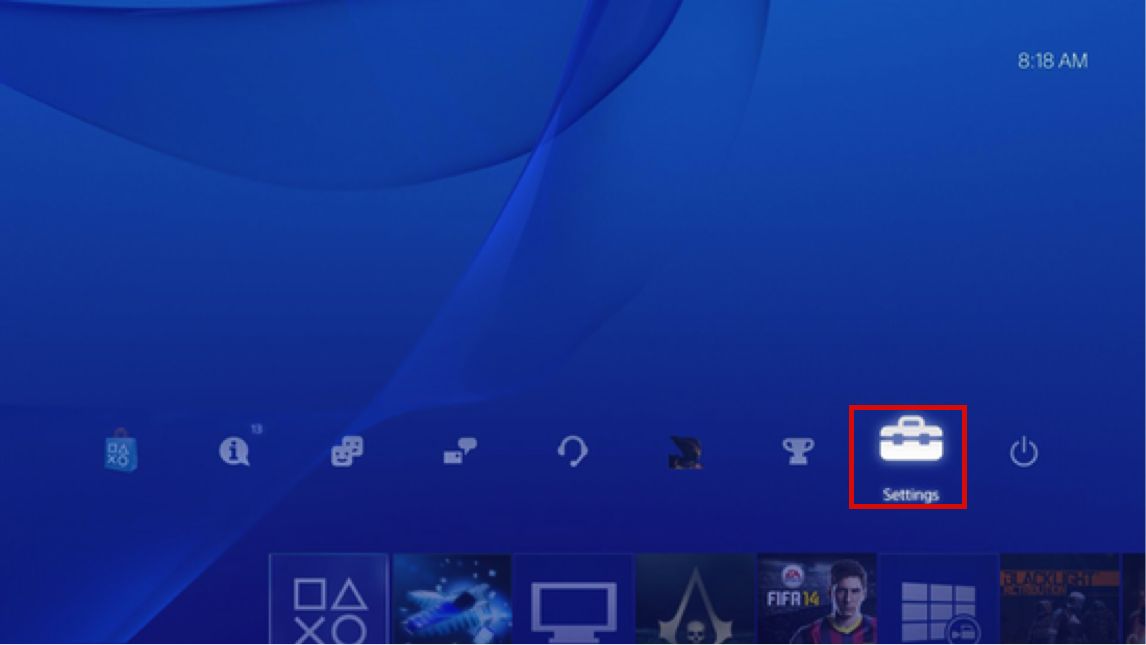 Step 4) Select the System icon under the Settings menu.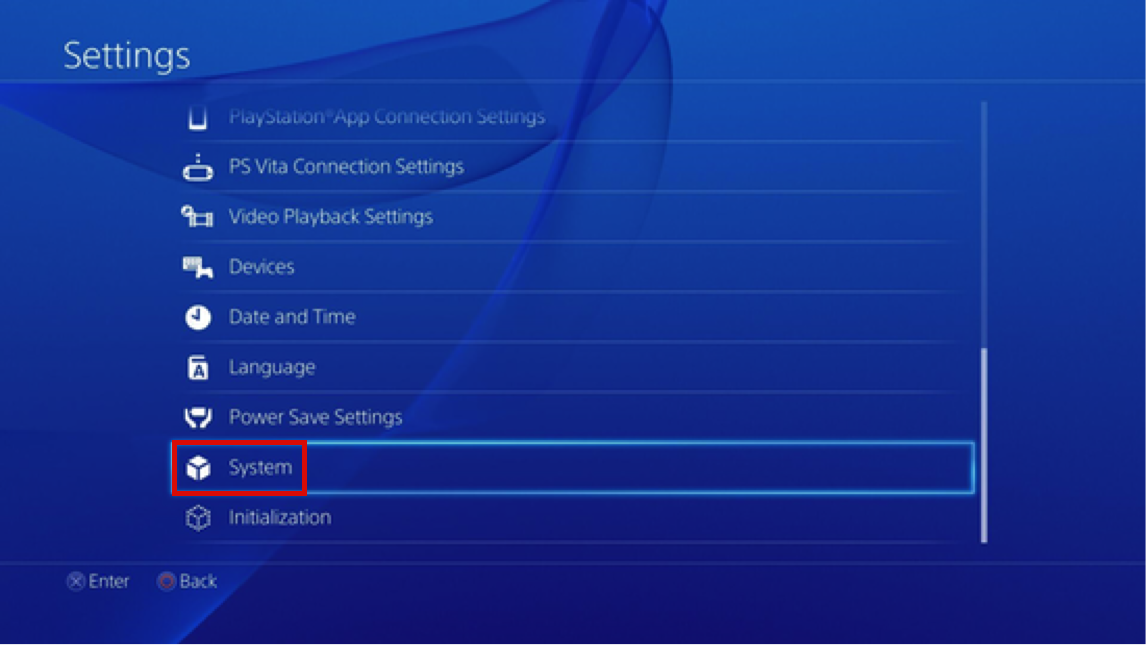 Step 5) Select System Information.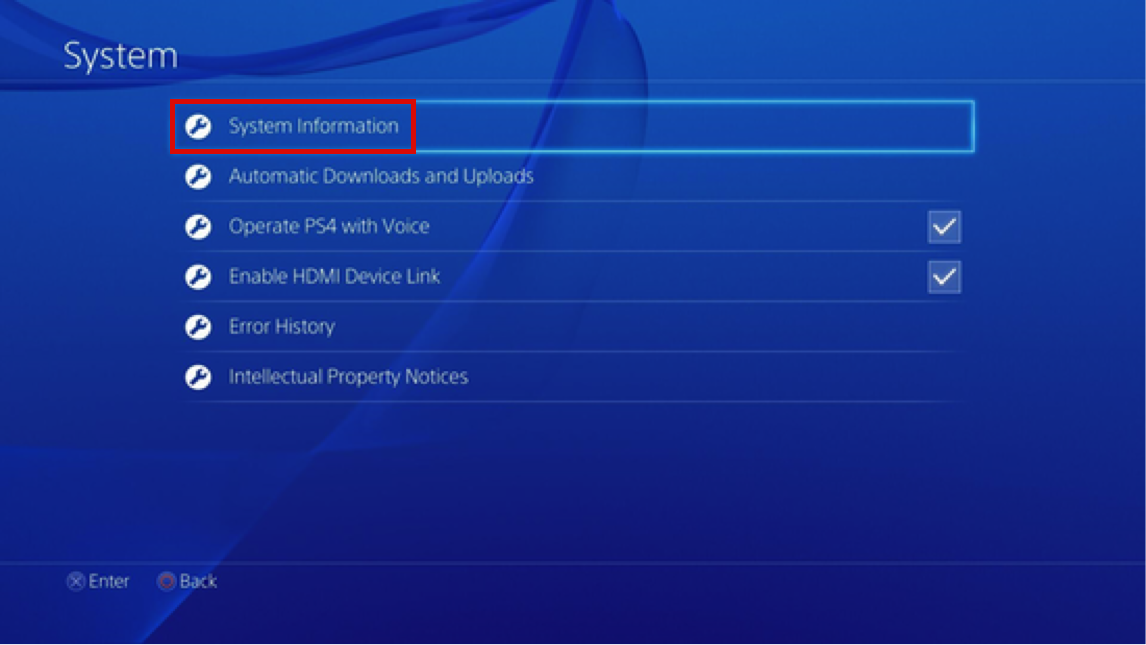 Step 6) You will see your MAC address listed on this screen, containing letters and numbers in the format xx.xx.xx.xx.xx.xx. Write down your MAC address (LAN cable).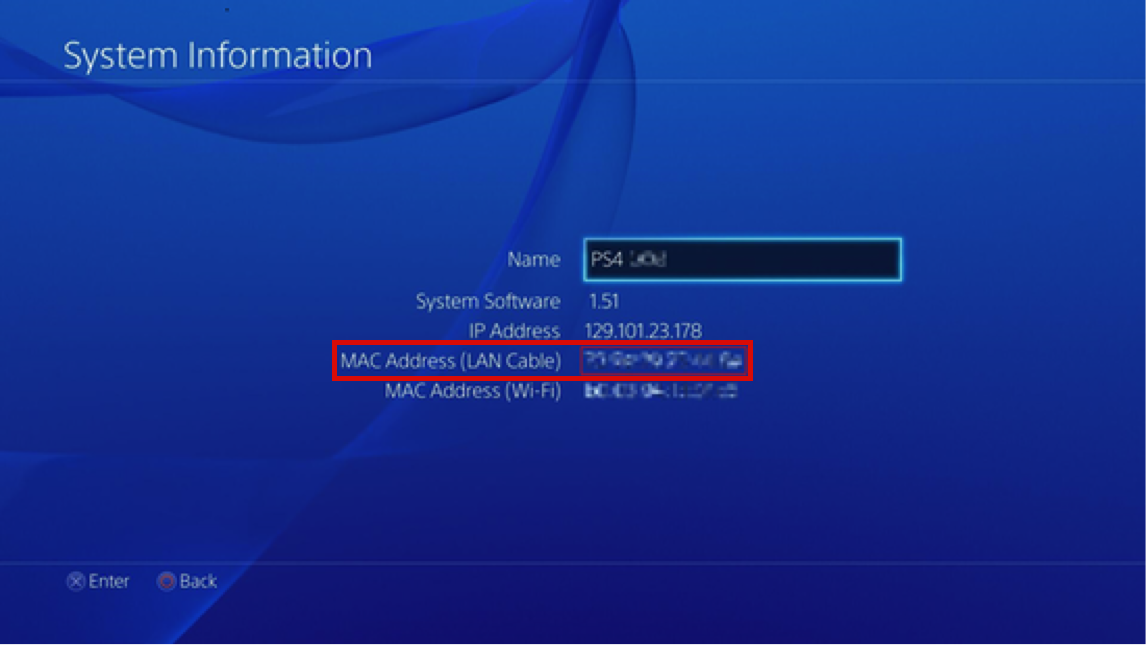 Step 7) On your computer, go to Device Registration. Click Agree.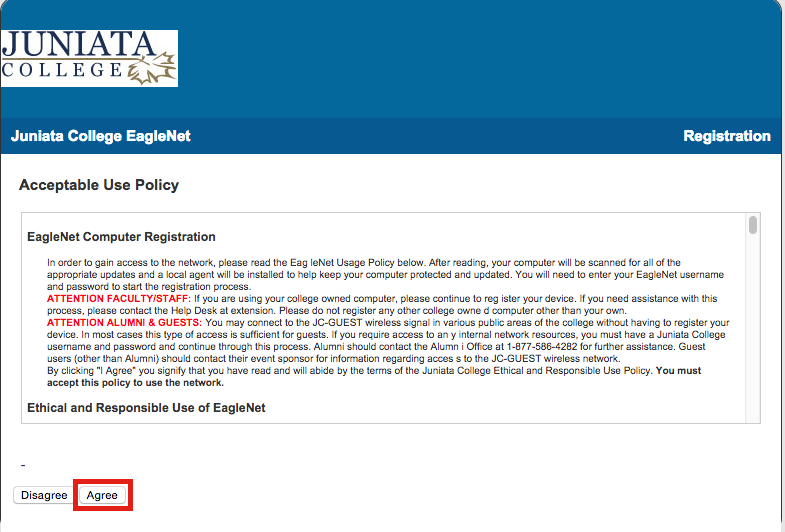 Step 8) Select Register your Game Console.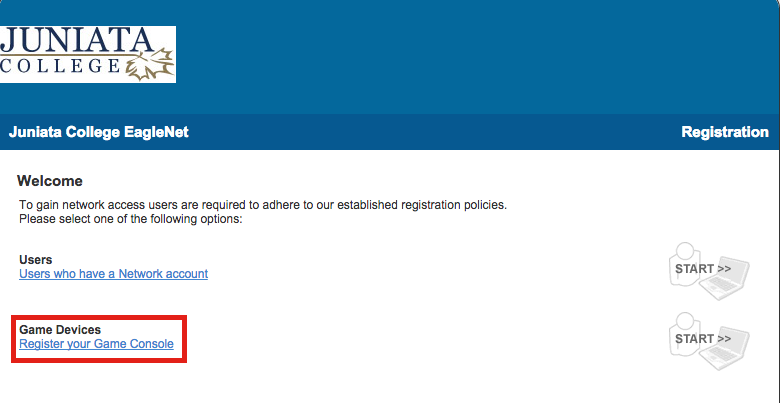 Step 9) Enter your Juniata username, password, and your PS4's MAC address that you wrote down. Select PS4 from the drop-down list for device type and click Register.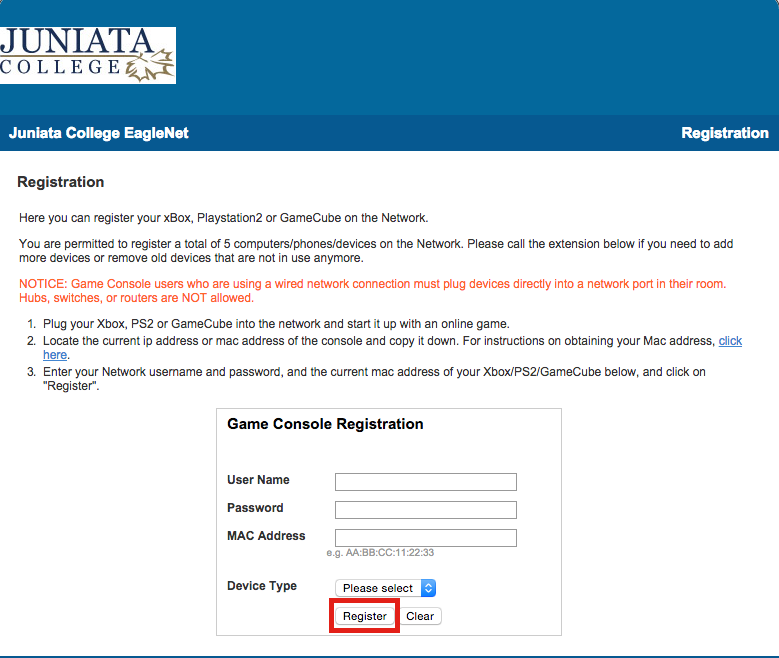 Your PS4 will be registered to the network shortly. Leave your PS4 connected to the network via Ethernet cable until you receive a confirmation email that it was successfully registered.
If you have any questions, please call the Technology Solutions Center x3619 or visit us at BAC C107.