Step 1) Map your drives or make sure that the drive you want to work from is connected in My Computer.
Step 2) Open Contribute. You should see the Begin Editing box pop up.
Step 3) Click Website Connection under the Create New heading.

Step 4) Click Next in the Connection Wizard Window.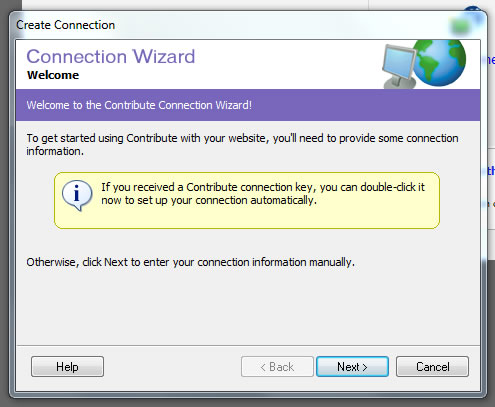 Step 5) Find the EXACT link to the website that you want to work on. Enter the URL in the URL box and click Next.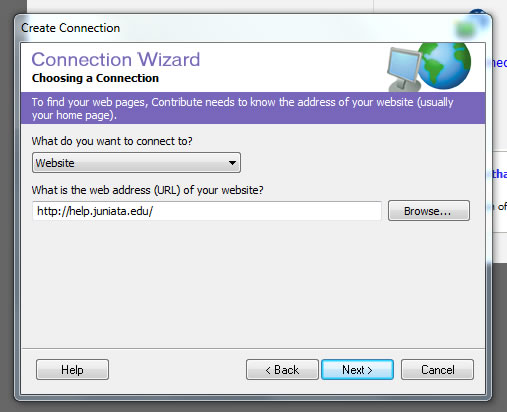 Step 6) Select Local/Network under "How do you want to connect to your web server?".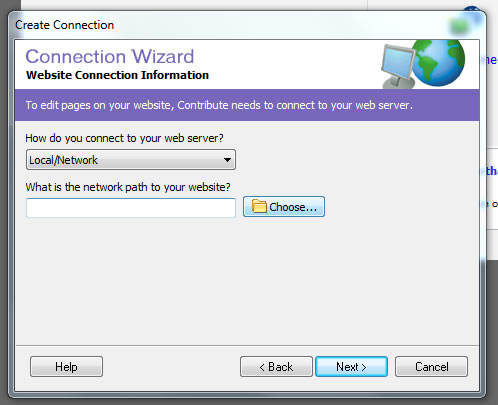 Step 7) Under "What is the network path to your website?" click choose and navigate to the Web Drive you connected to in Step 1.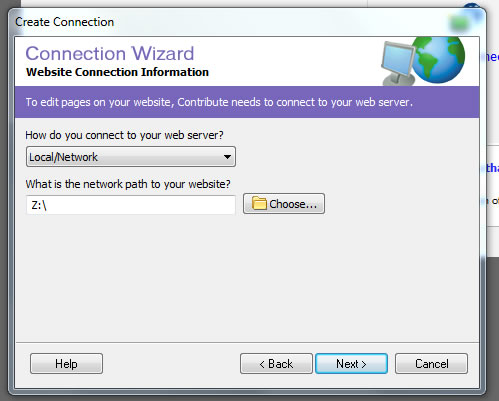 Step 8) Click Select.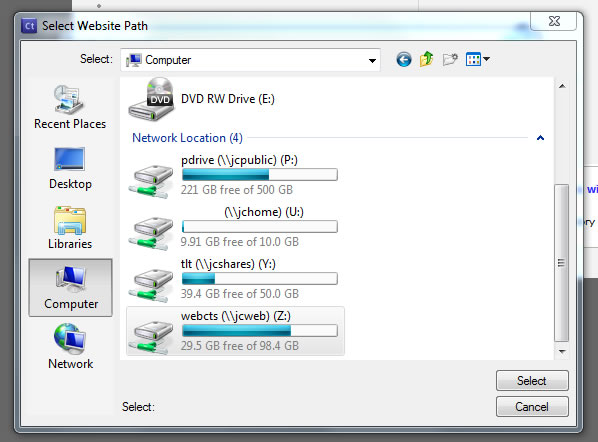 Step 9) Click Next.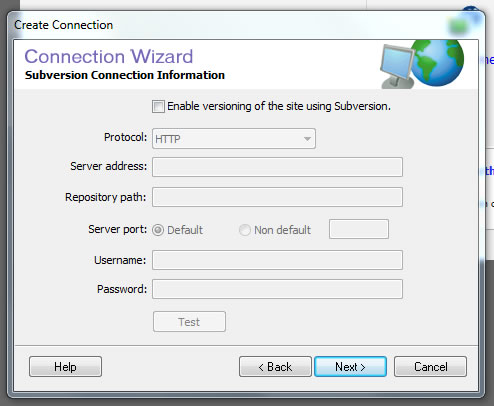 Step 10) Click Next.
Step 11) Enter your information and click Next.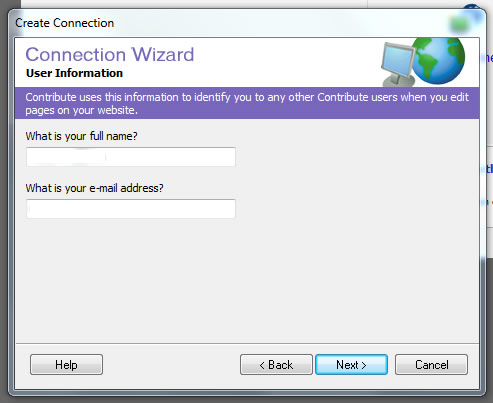 Step 12) You should see the screen below. If all the information is correct, click Done.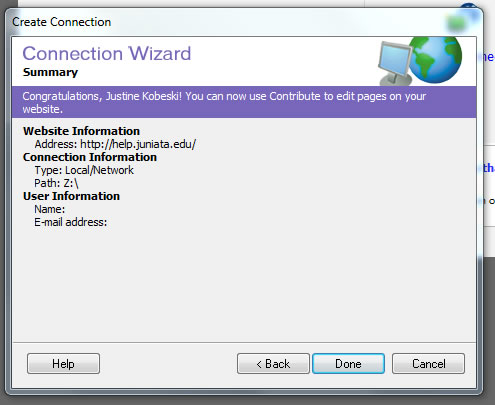 If you have any questions, please call the Technology Solutions Center x3619 or visit us at BAC C107.