Step 1) Select the email app on your Android device.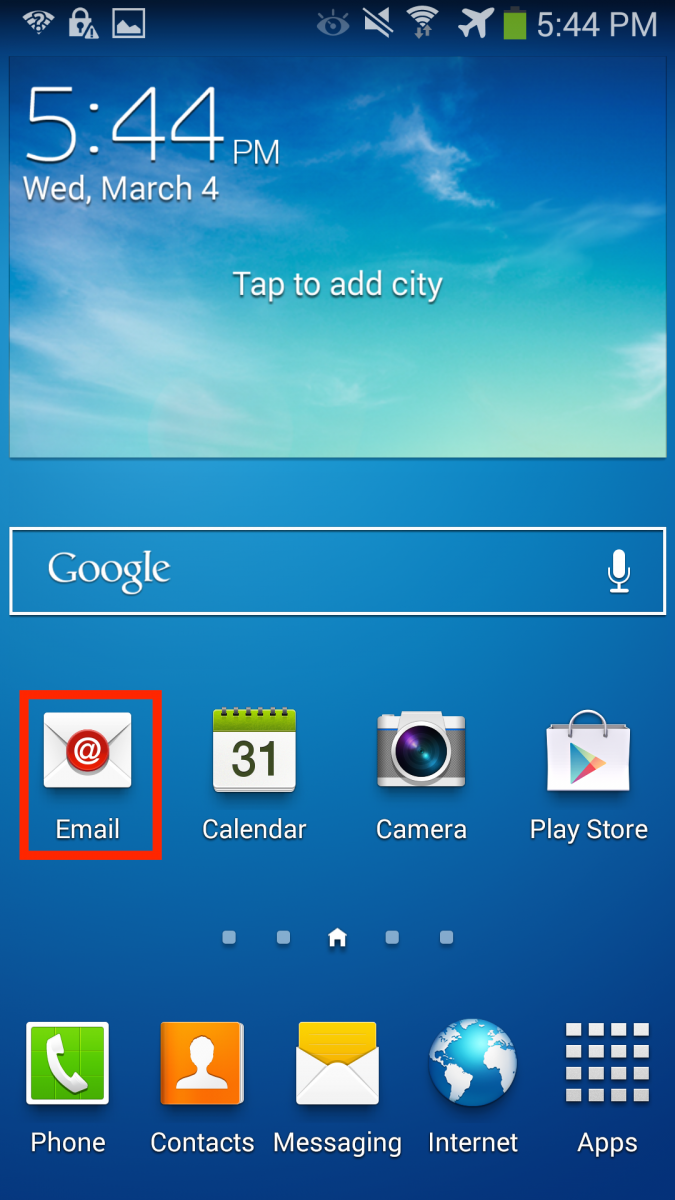 Step 2) Select the "Others" option.
Step 3) Enter your Juniata username and password and click next.
Step 4) Select the "microsoft exchange" option.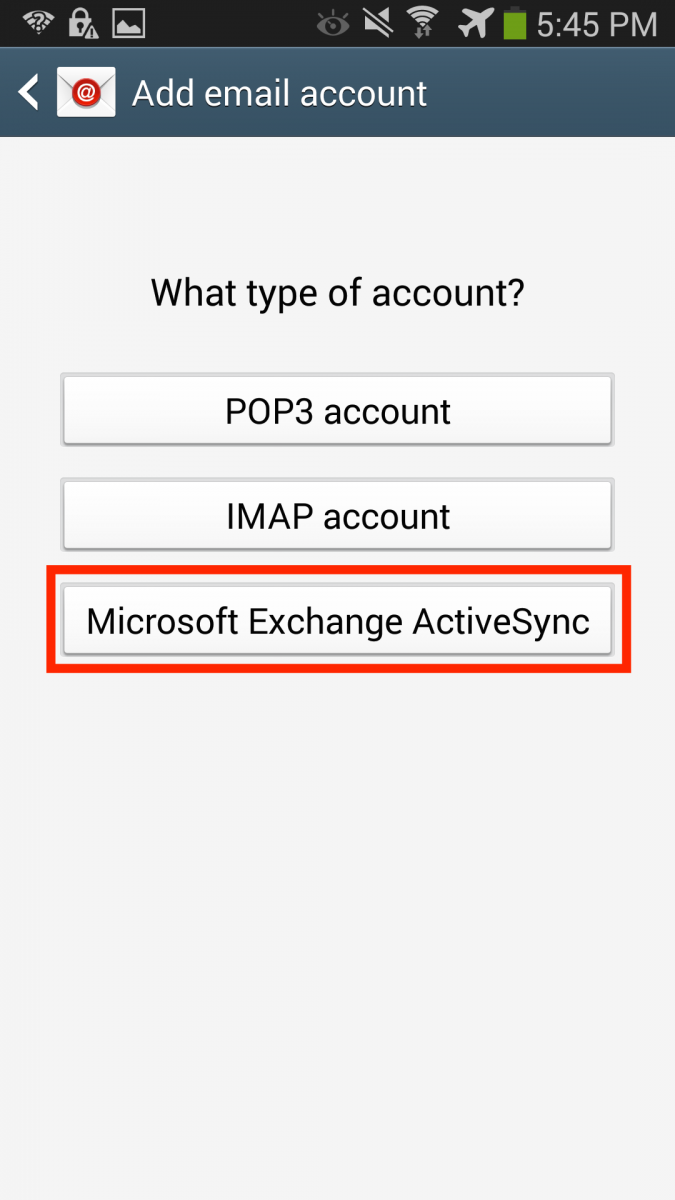 Step 5) Click "OK" and then scroll down and click "next."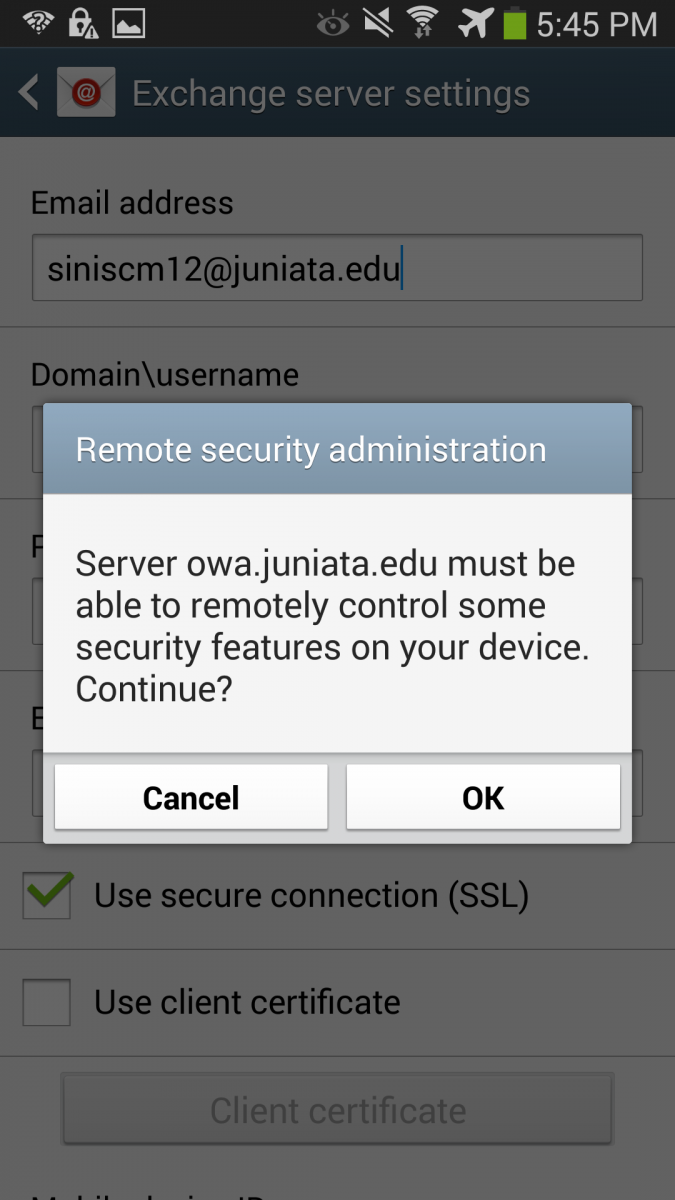 Step 6) Click "activate".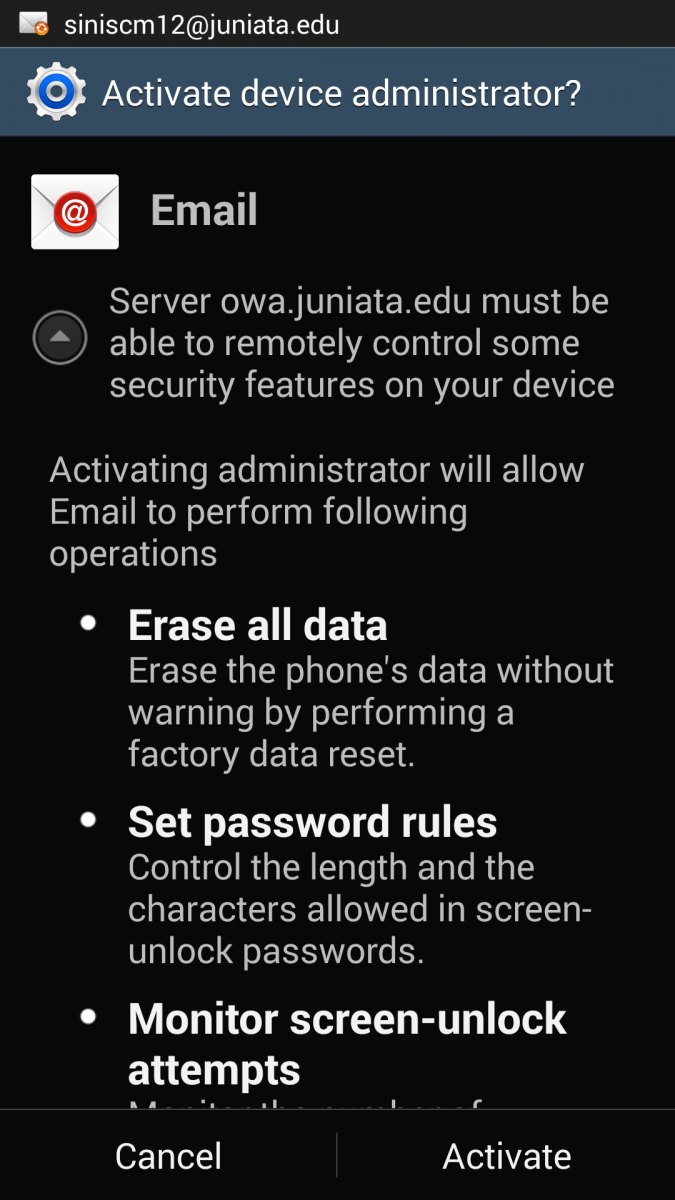 If you have any questions, please visit the TSC in BAC C107 or call x3619.