Step 1) Go to Settings on your device.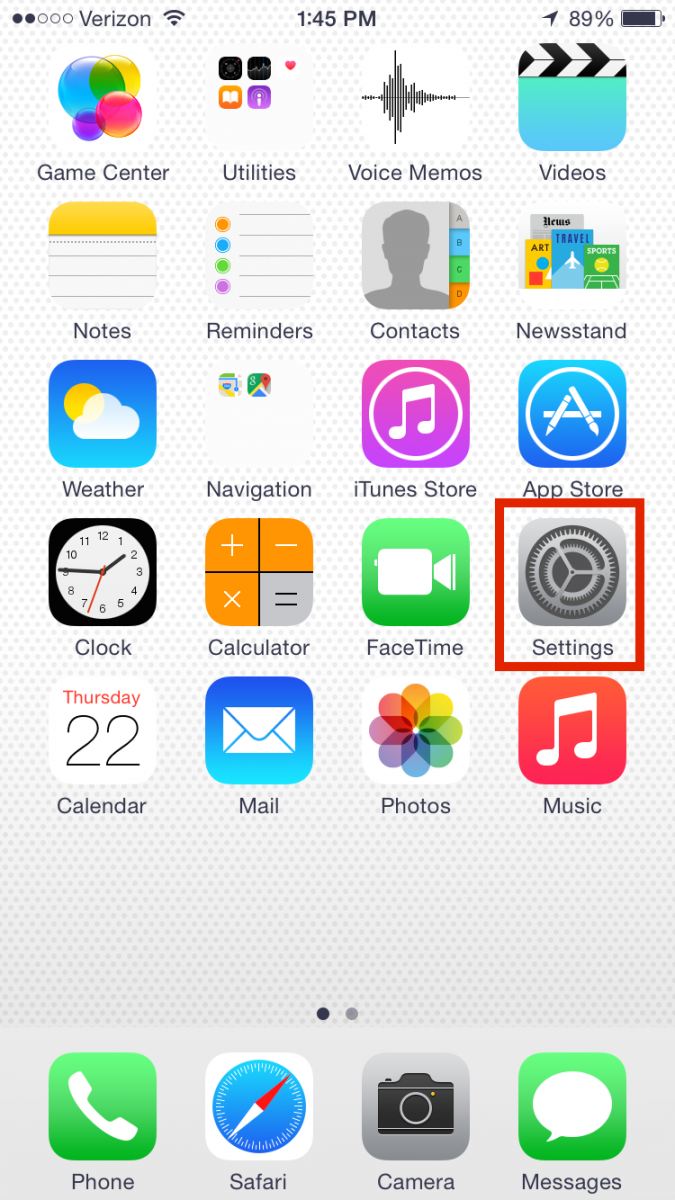 Step 2) Select Wi-Fi.
Step 3) Click the button to turn wifi on. If your wifi is on, the button should be green.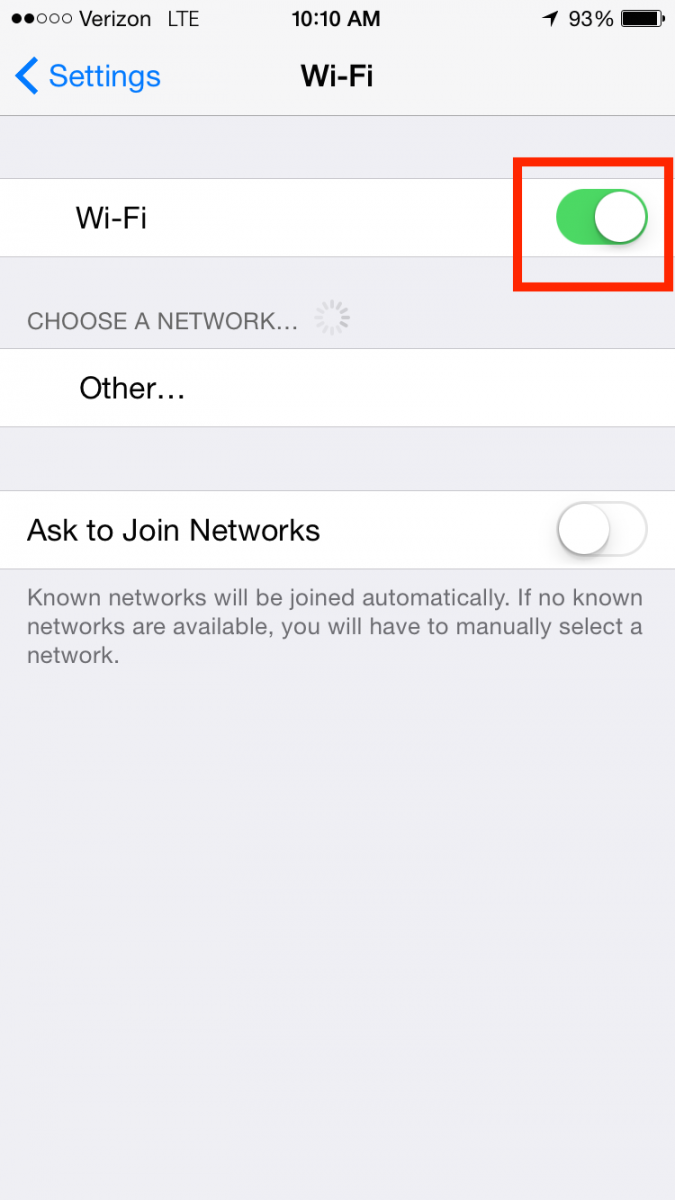 Step 4) Select JC-Secure and enter your Juniata username and password.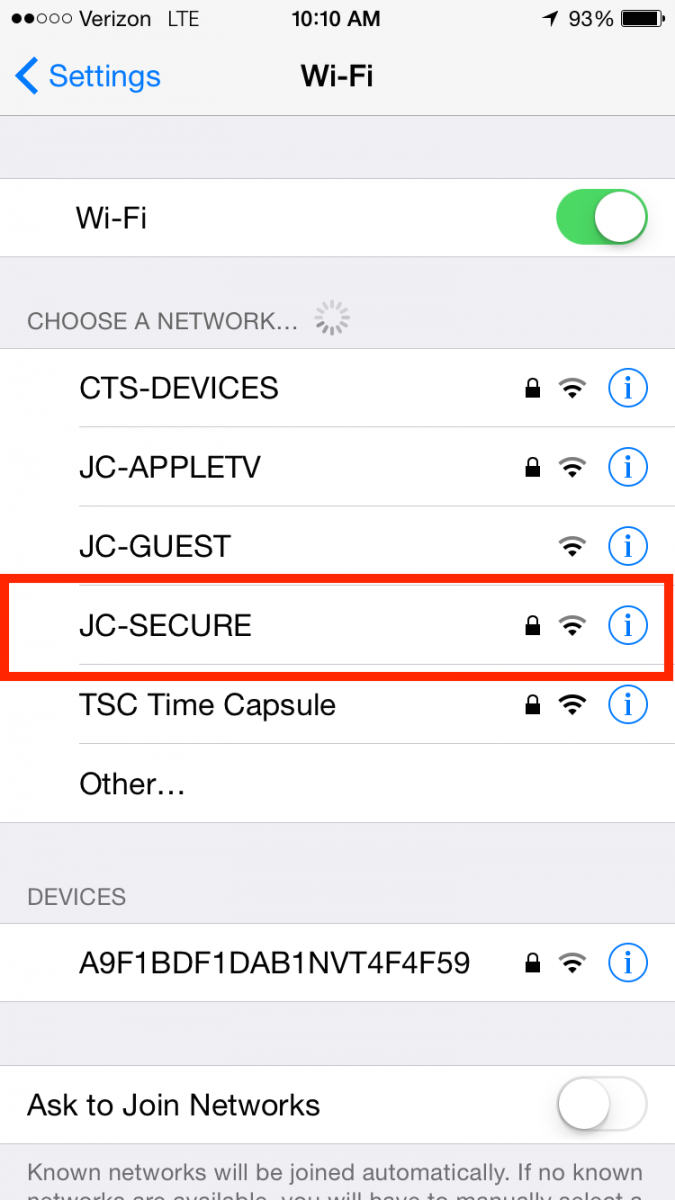 Step 5) Press Accept to allow the certificate. This is necessary for connecting to the wifi and will not harm your device.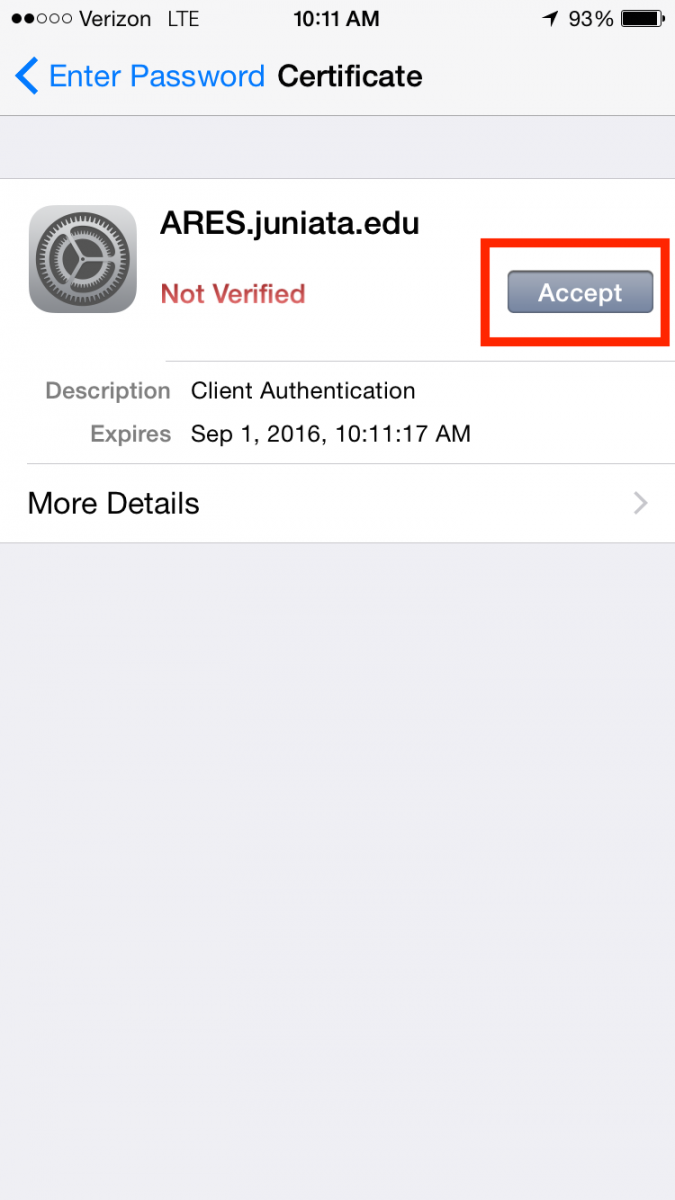 Step 6) Then check to see if there is a checkmark next to JC-Secure. That will mean that you have successfully logged in and accepted the certificate.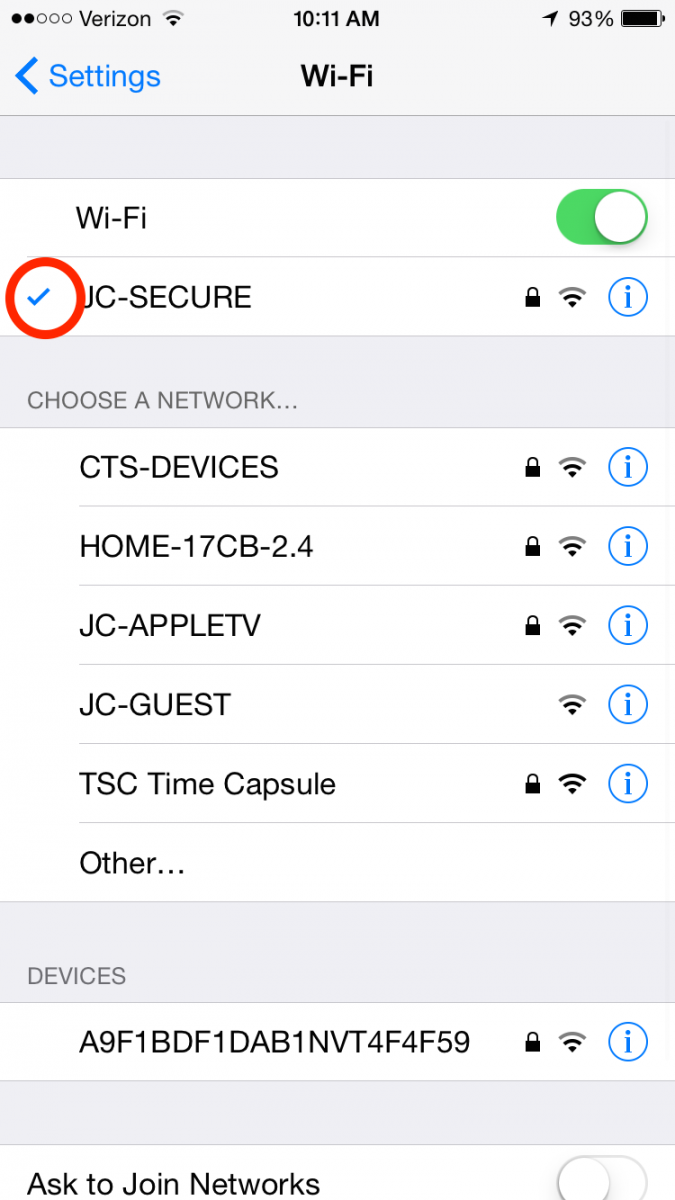 Step 7) Exit the settings and go to Safari and open any website; you will be redirected to the registration site. Scroll down and accept the Use Policy.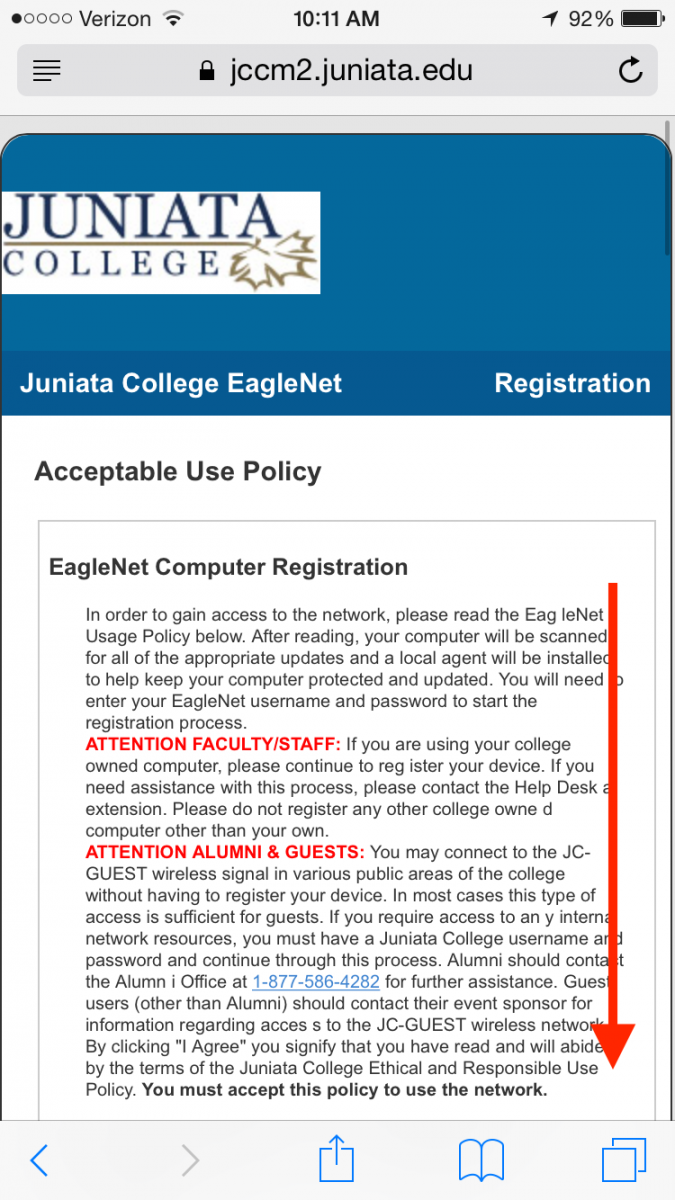 Step 8) Select Users.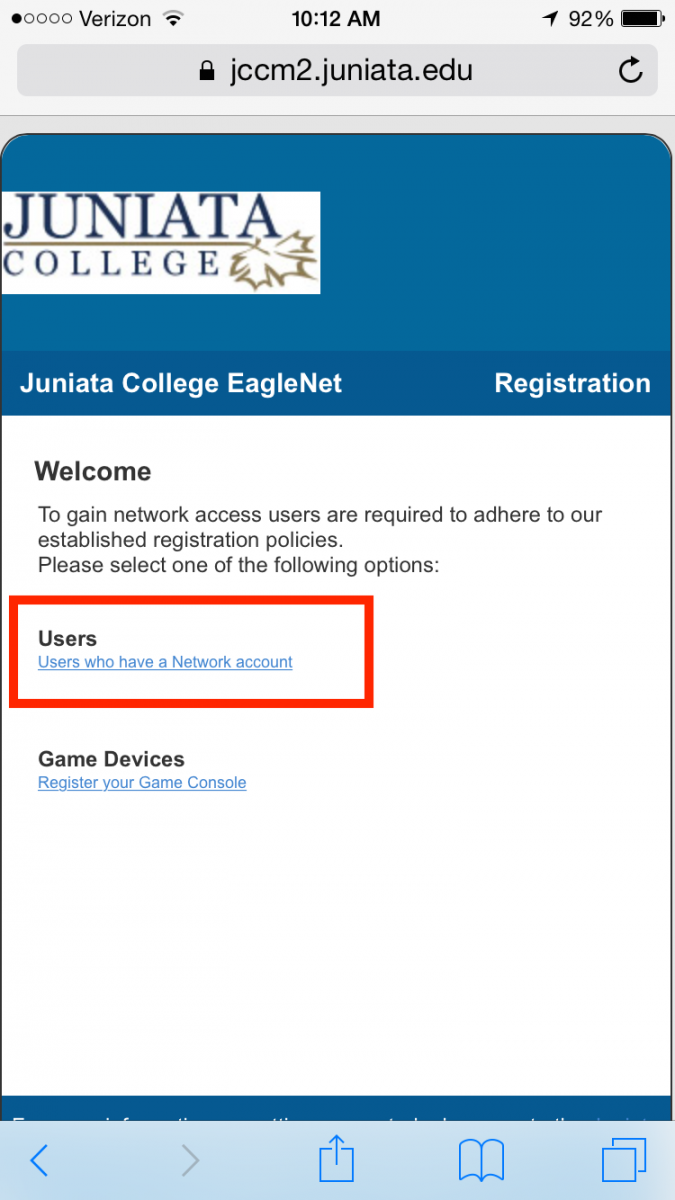 Step 9) Log in with your Juniata username and password then click download. This will not actually download anything to your device, but it will prompt the scan.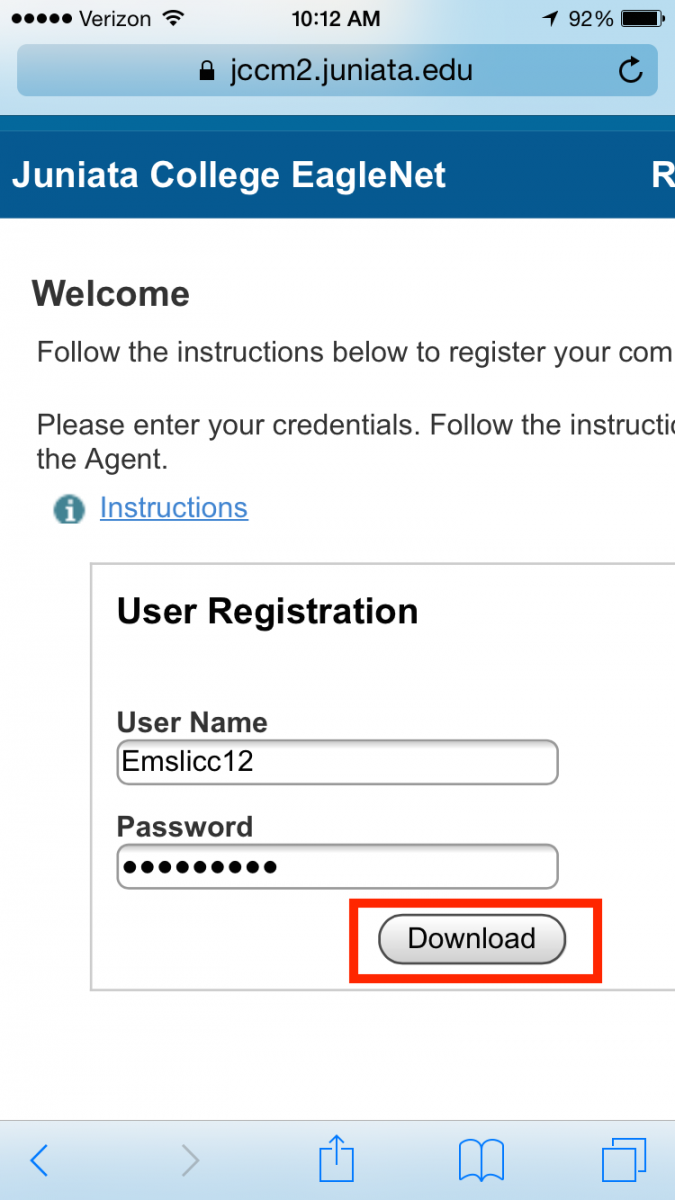 Step 10) Wait for the registration page to finish scanning your device, it should take no more than 45 seconds. Once it says it is complete, close and reopen Safari.
If you have any questions please call the TSC at x3619 or visit us in BAC C107.