Note: You must install Office 365 first to use Outlook 2013.
For information about how to install Office 365, please refer to these instructions.
Step 1) Click the Start button and type Outlook in the search bar.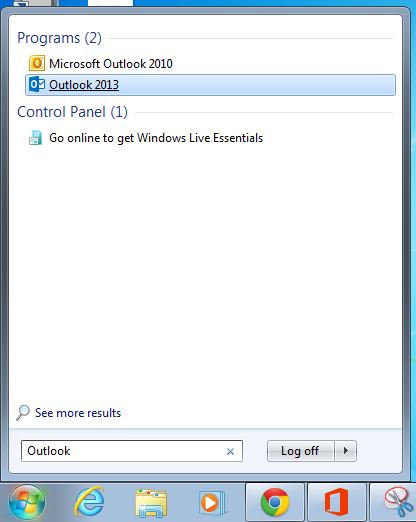 Step 2) Select Outlook 2013, it should be the blue icon.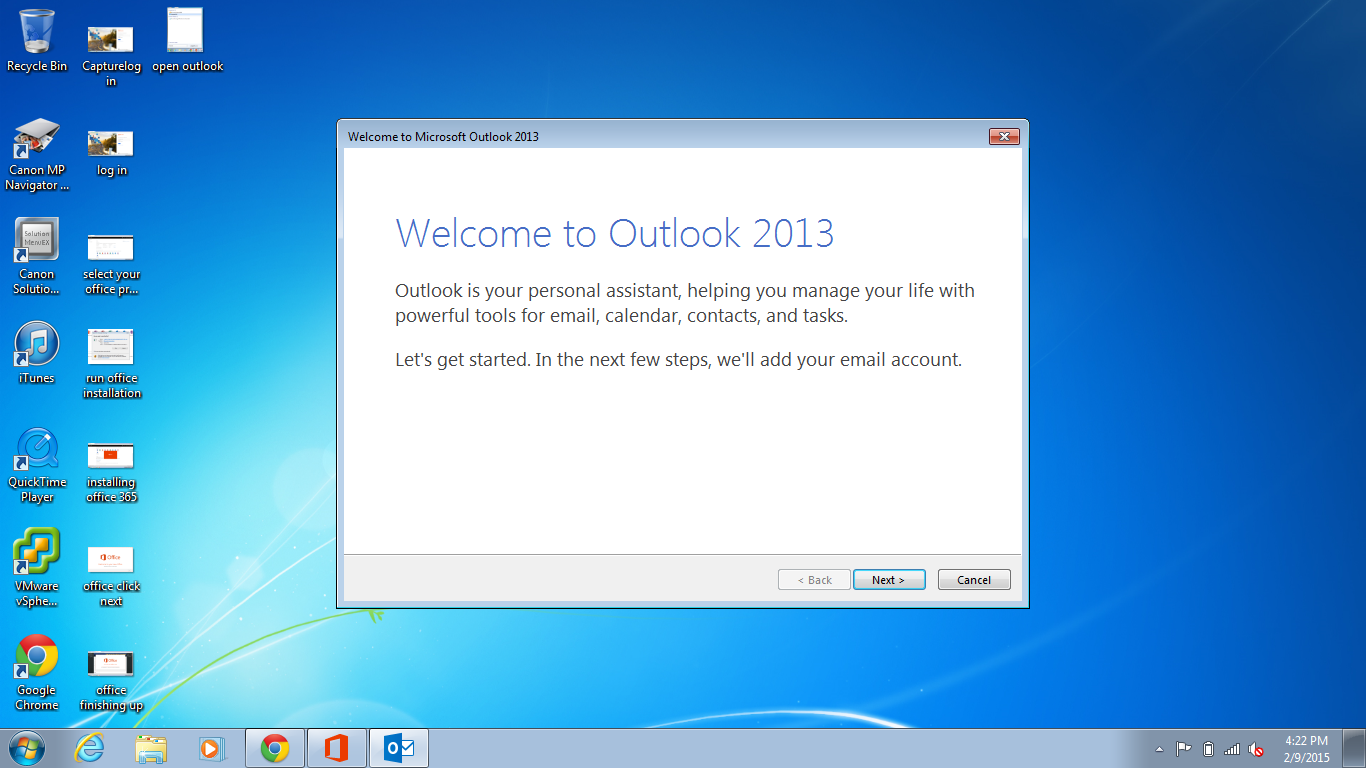 Step 3) Click next and then select connect to an email account.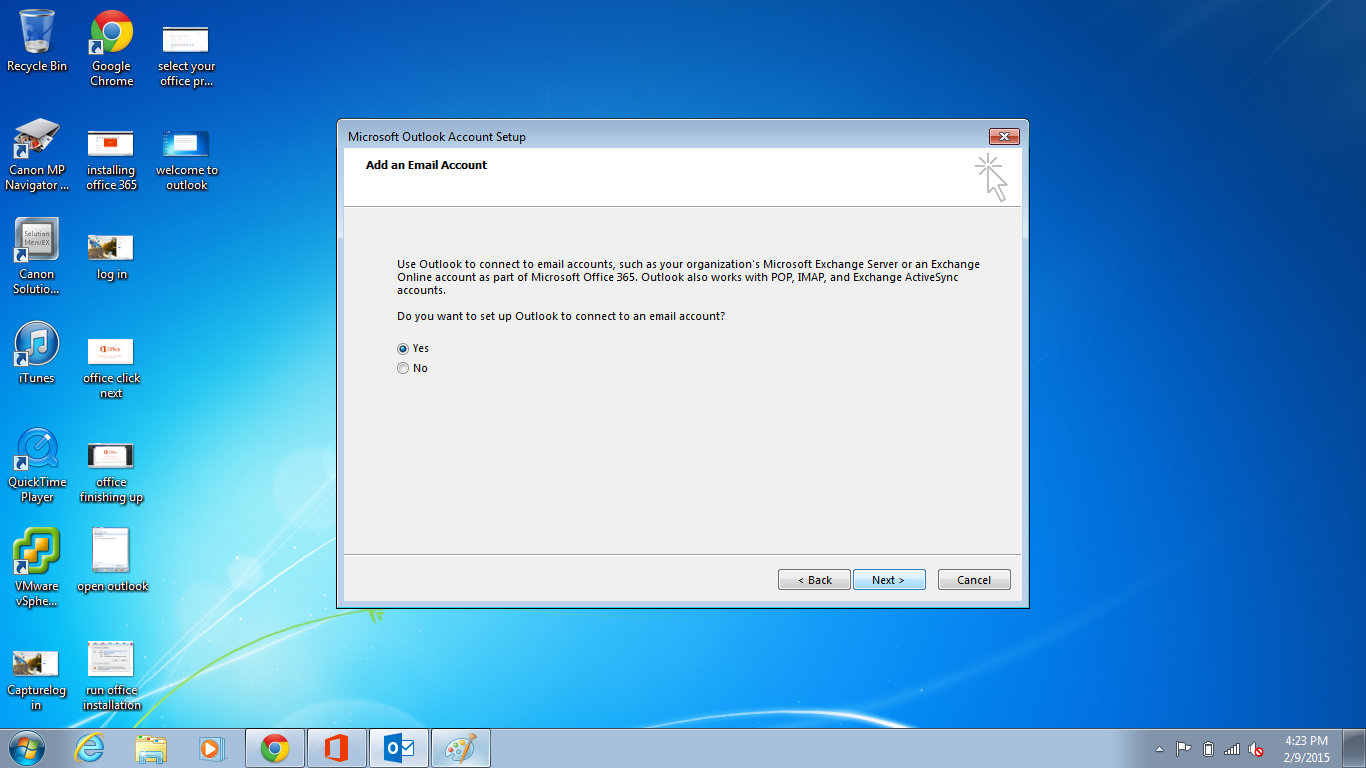 Step 4) Fill in your name and email information, then click next.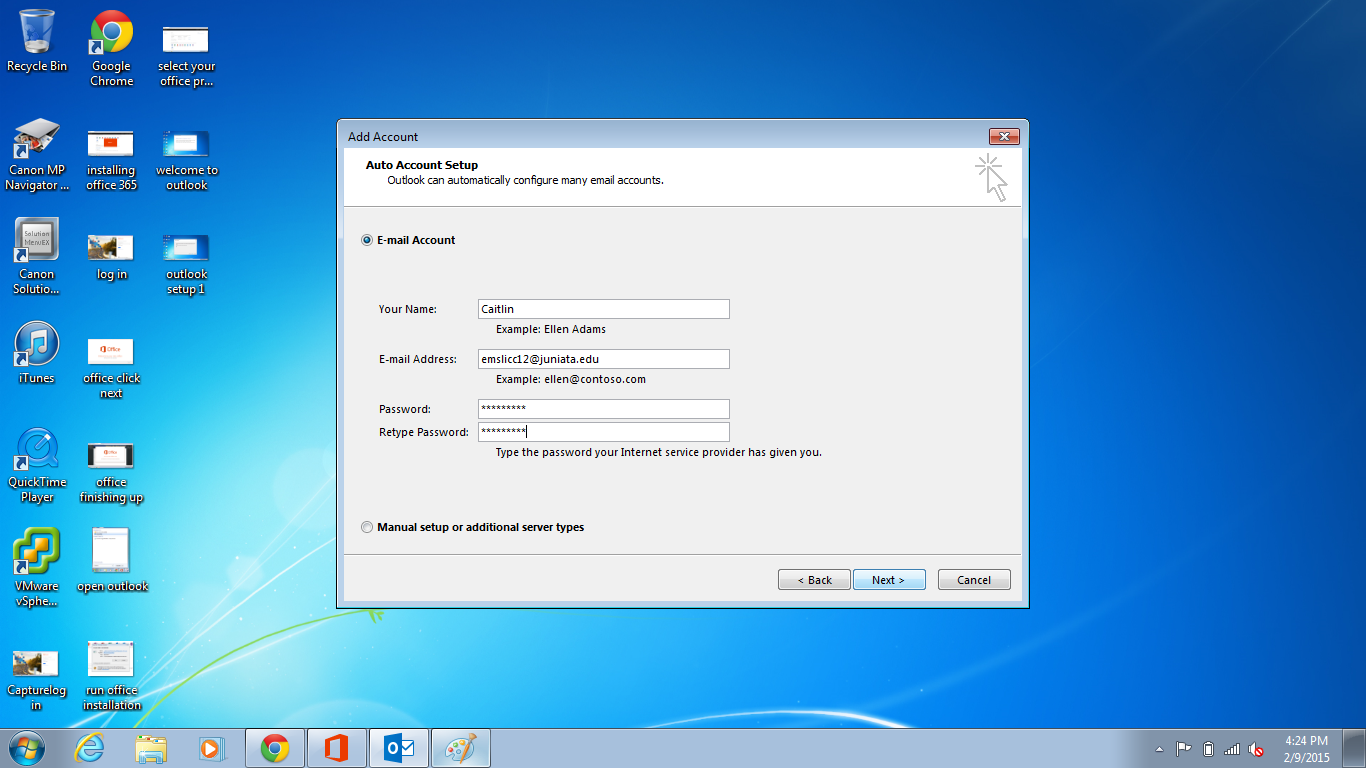 Step 5) Allow Outlook to verify your information, then click Finish. Your Outlook should now be successfully installed and set up.
If you have any questions, please call the TSC at x3619, or stop by in BAC C107.