Step 1) Go to login.microsoftonline.com and login with your Juniata email and password.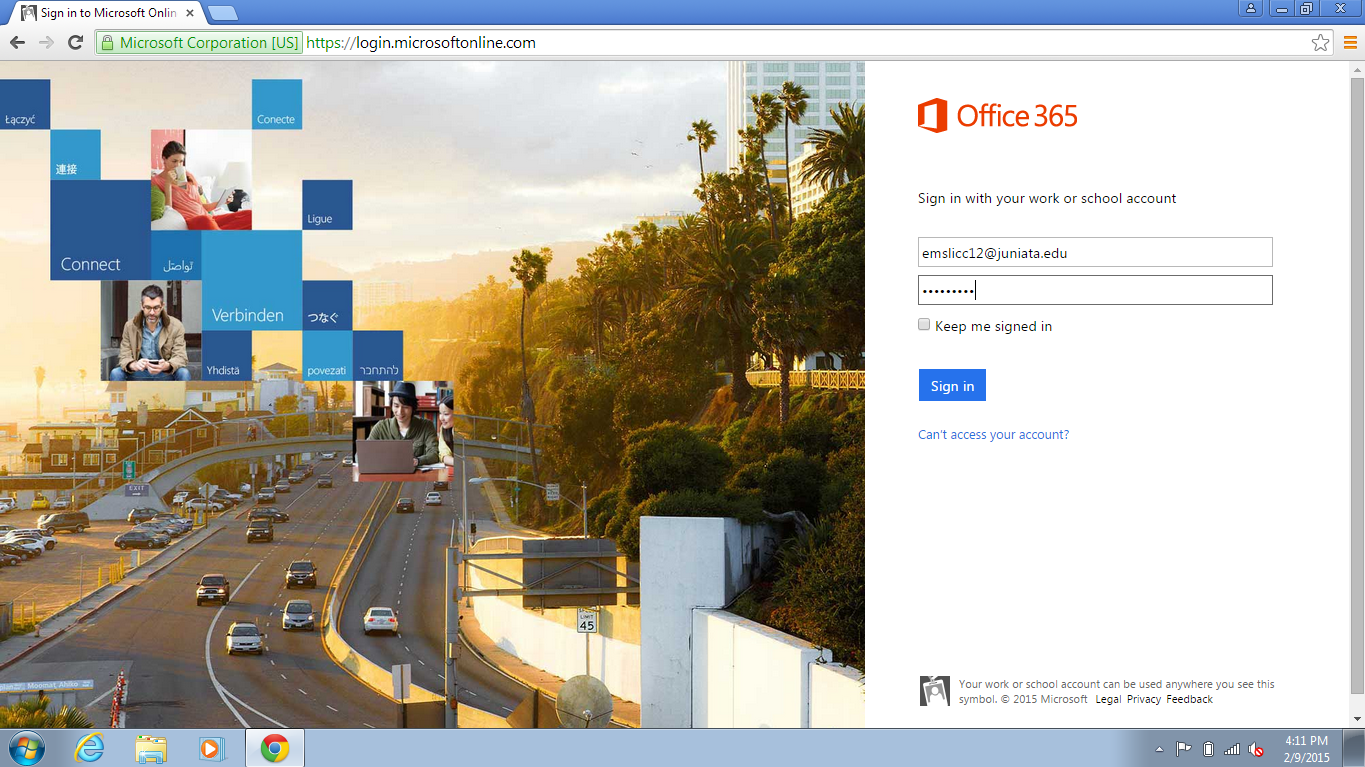 Step 2) Once you have logged in, you will see a page that lists the different applications available and how many downloads you have already done. Make sure the correct language is selected then press Download.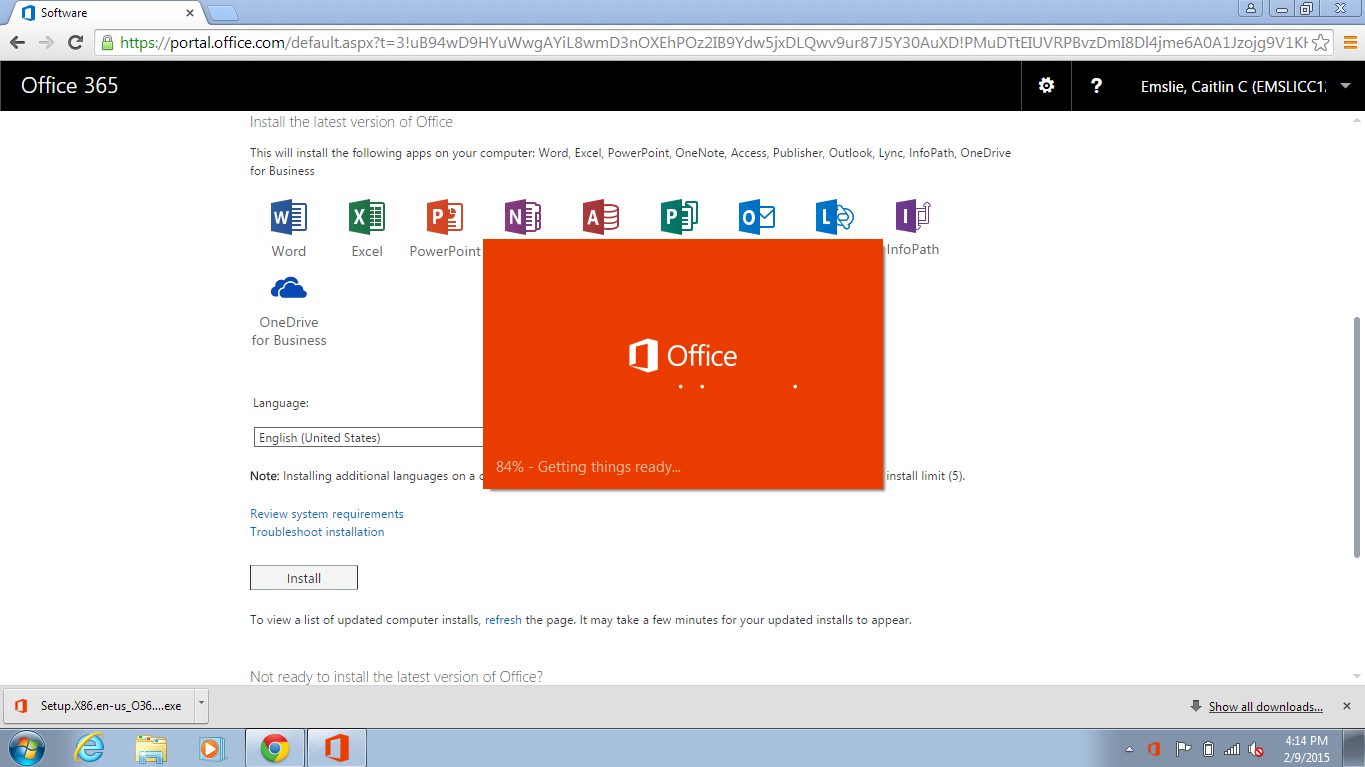 Step 3) Allow Office to run the download.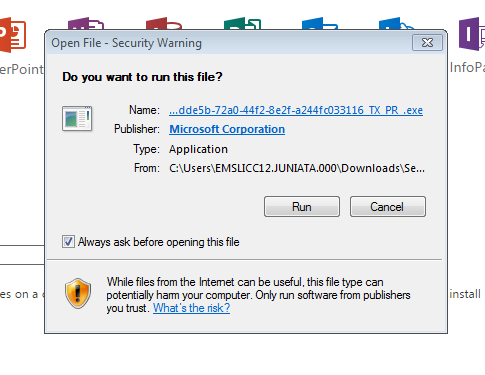 Step 4) Office 365 will then download to your computer. Follow the installation instructions.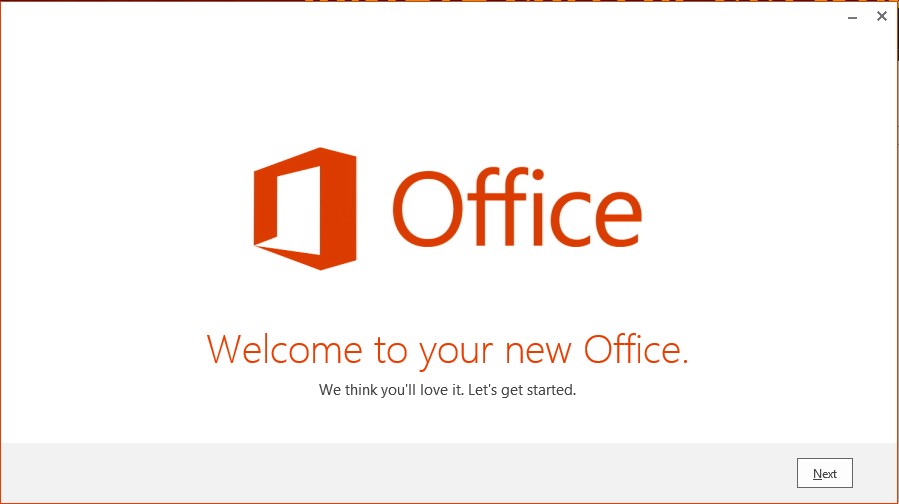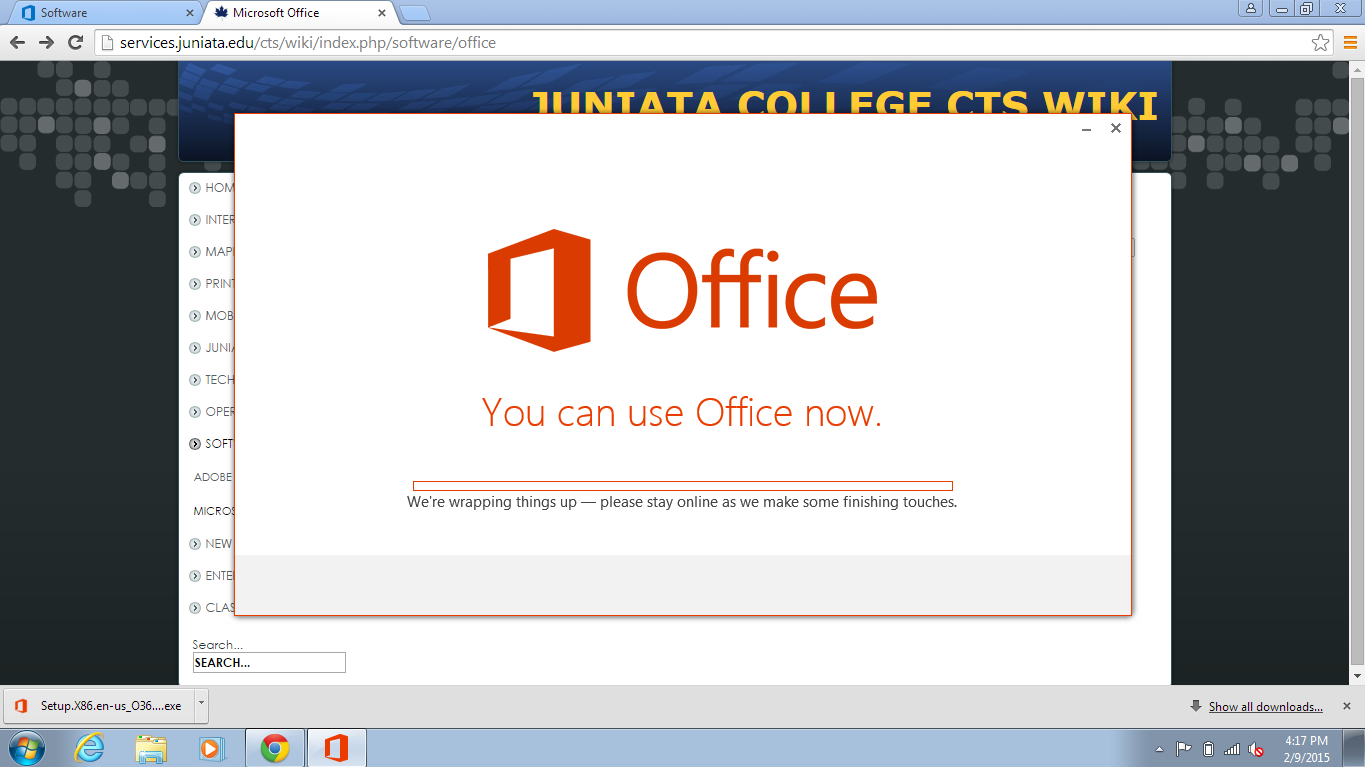 Once Office 365 is finished installing, you are free to use Word, Powerpoint, Excel, Outlook, or any other Office Product.
For information on how to install and set up Outlook 2013, please follow these instructions.
If you have more questions, please call the TSC at x3619 or stop by in BAC C107.