Note: Only works with e-mails that have been deleted for up to two weeks.
Step 1) Go to Deleted Items under your Inbox and click on the Folder tab.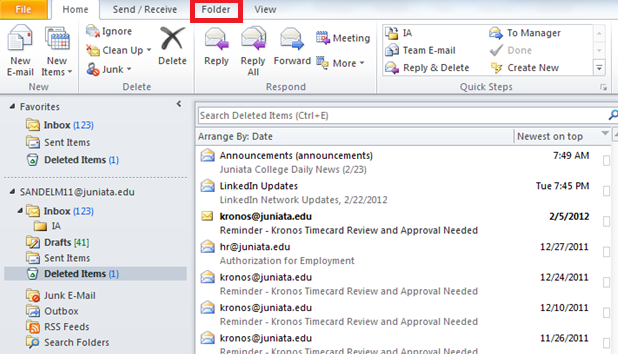 Step 2) In the Folder tab, click on Recover Deleted Items.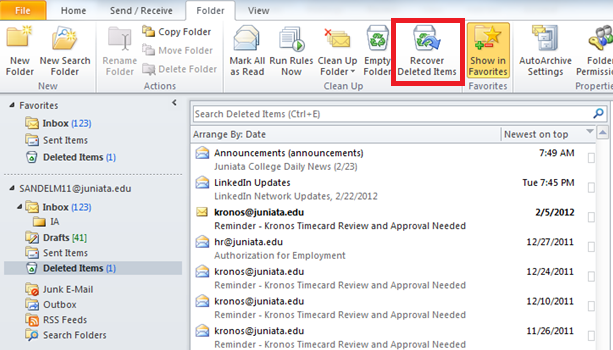 Step 3) In the pop up box, select the e-mails you wish to recover and click Recover Selected Items (The mail and arrow Icon).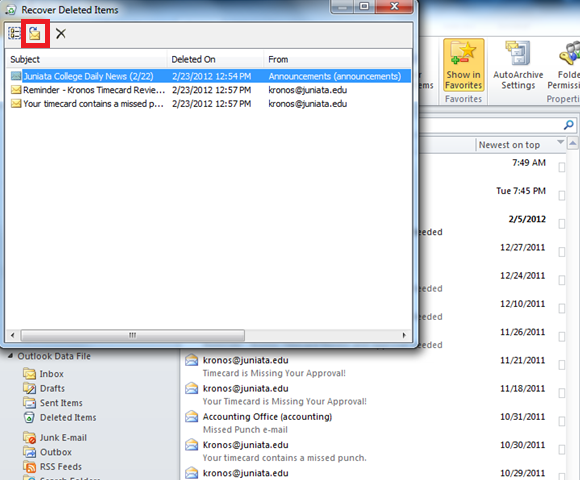 Step 4) The recovered e-mails will be moved into your Deleted Items folder. From there, you can drag the e-mail into your inbox.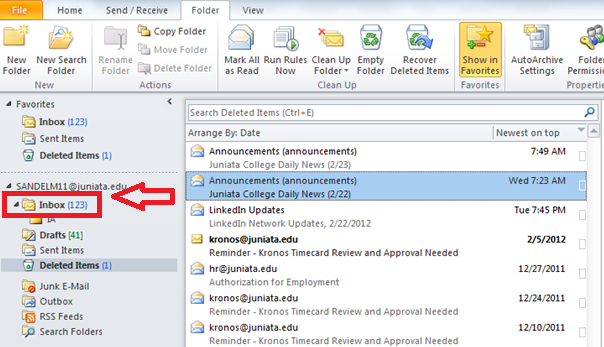 If you have any questions, please call the Technology Solutions Center x3619 or visit us at BAC C107.