To add a delegate account to Outlook on Windows (adding a second email account/calendar that you're responsible for checking) follow these instructions:
Step 1) Click on File, then Account Settings button, and click on Account Settings in the drop-down list.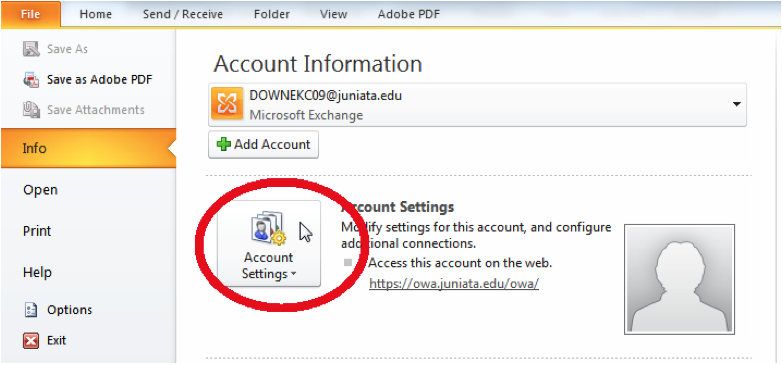 Step 2) Click on your account name, then click on the Change button.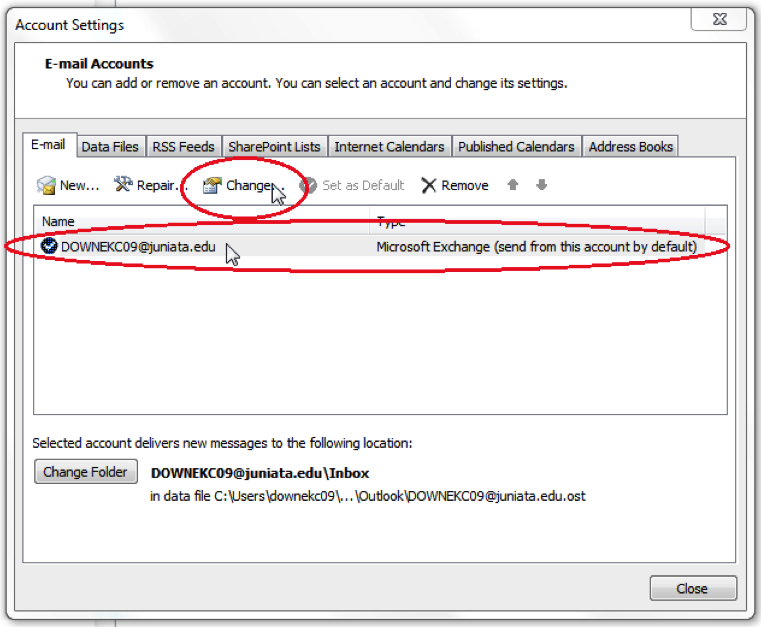 Step 3) Click More Settings.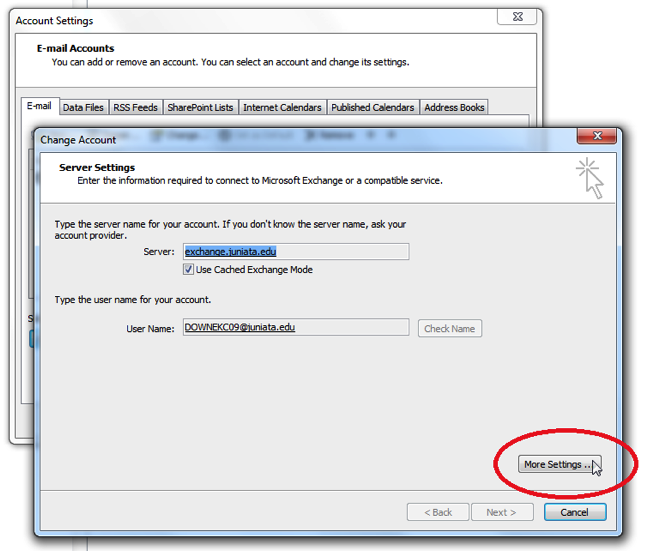 Step 4) On the Advanced tab, click Add.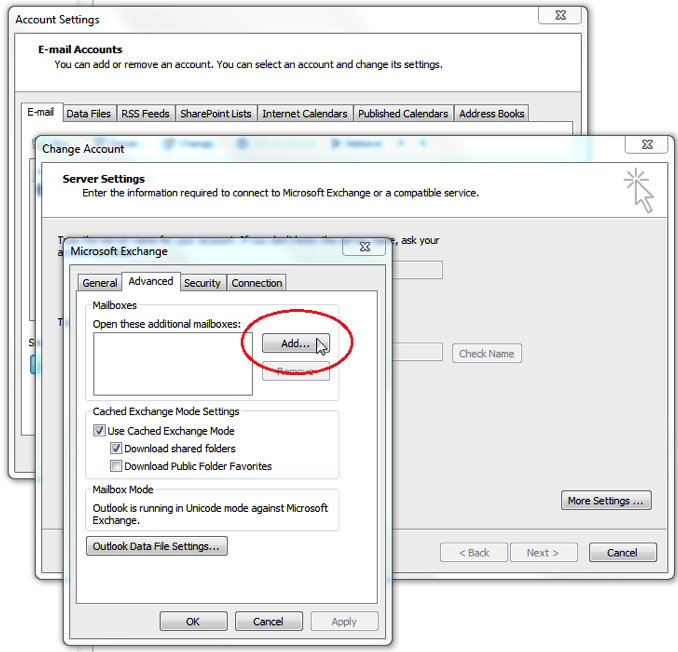 Step 5) Enter the username you need to access and click OK.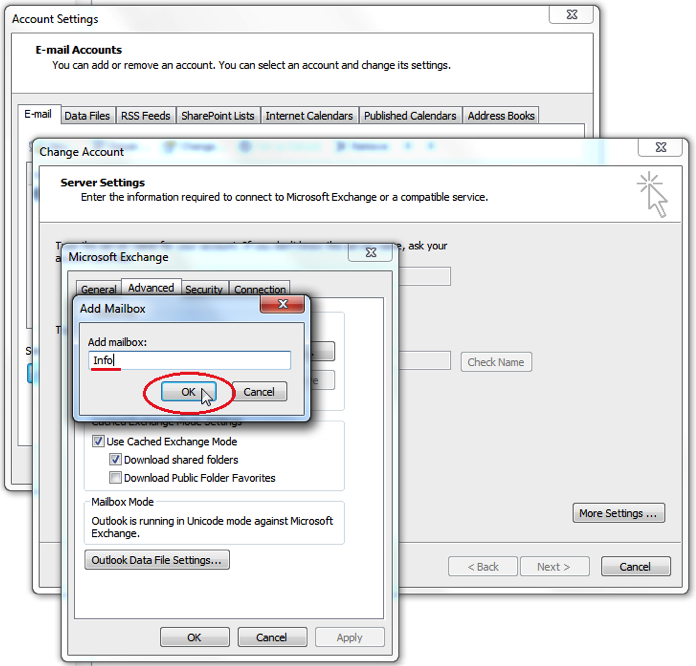 Step 6) Choose which account you need access to and click OK.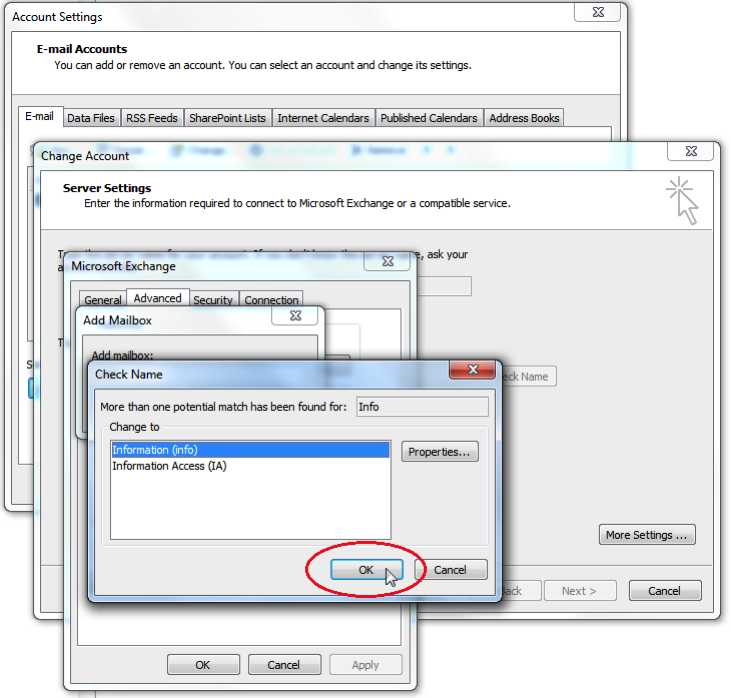 Step 7) Click OK on the dialogue box to return to the previous screen. On the Server Settings screen click Next thenFinish.
Step 8) Close all other dialogue boxes. Your accounts should now begin to download email to your computer. This may take a few minutes to complete.
If you have any questions, please call the Technology Solutions Center x3619 or visit us at BAC C107.