Scheduling meetings with Scheduling Assistant in Outlook checks all invited users' Outlook calendars and proposes the best meeting time, making scheduling easy.
Step 1) In Microsoft Outlook, in the left bottom corner, select the Calendar view.

Step 2) Under the Home tab, click on the New Meeting button, a new meeting window will pop up.

Step 3) Click on Scheduling Assistant.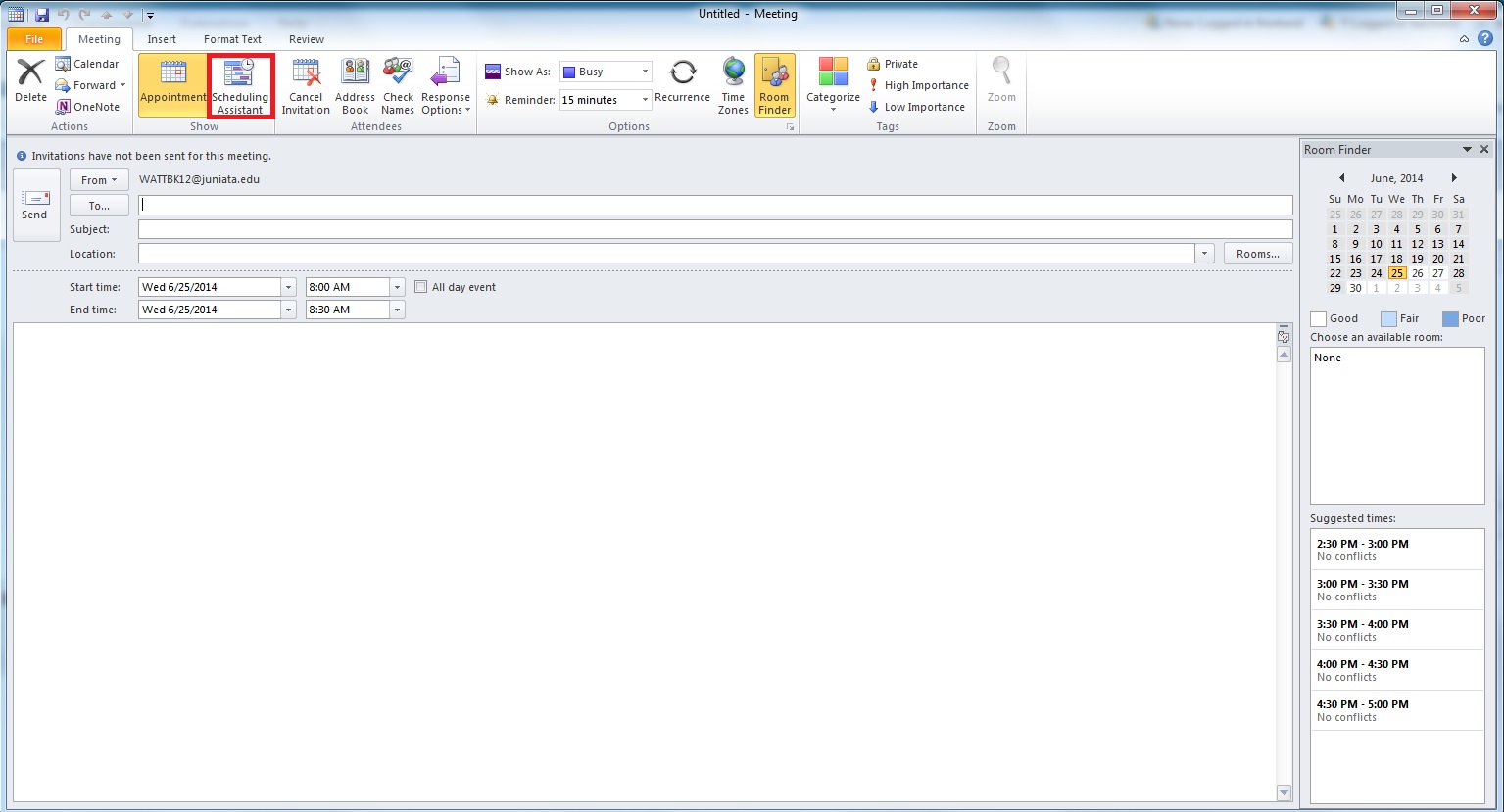 Step 4) Under All Attendees, add the names of the people you wish to schedule a meeting with. After clicking off their name, their Juniata username will automatically appear.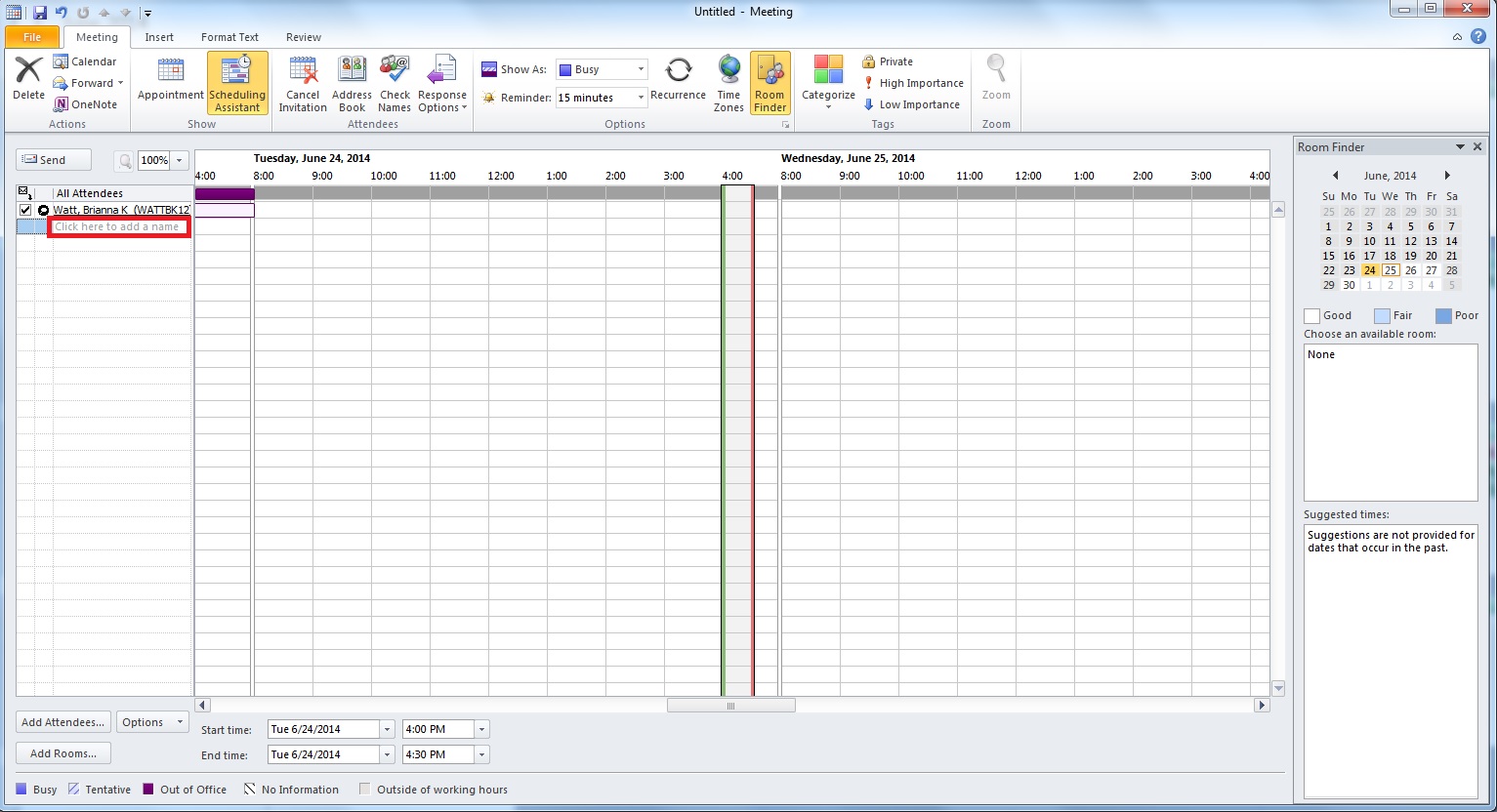 Step 5) All attendees' schedules will appear, showing when they are busy and available. Schedule Assistant will suggest meeting times where all attendees are available in the right bottom corner under Room Finder. Switch back to Appointment view.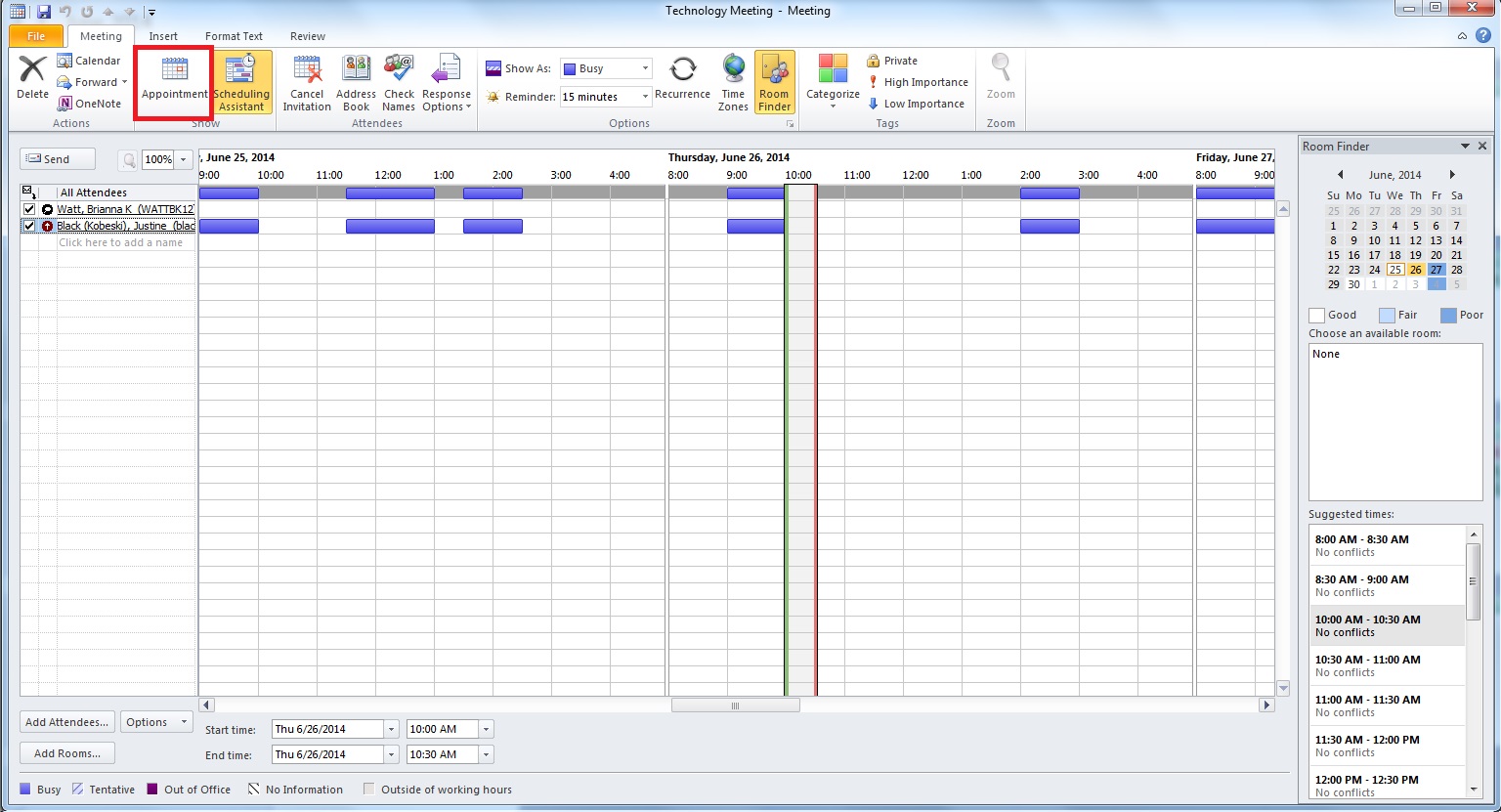 Step 6) Fill in the appropriate fields for Subject, Location, and adjust the End time if needed. Click Send to invite all attendees.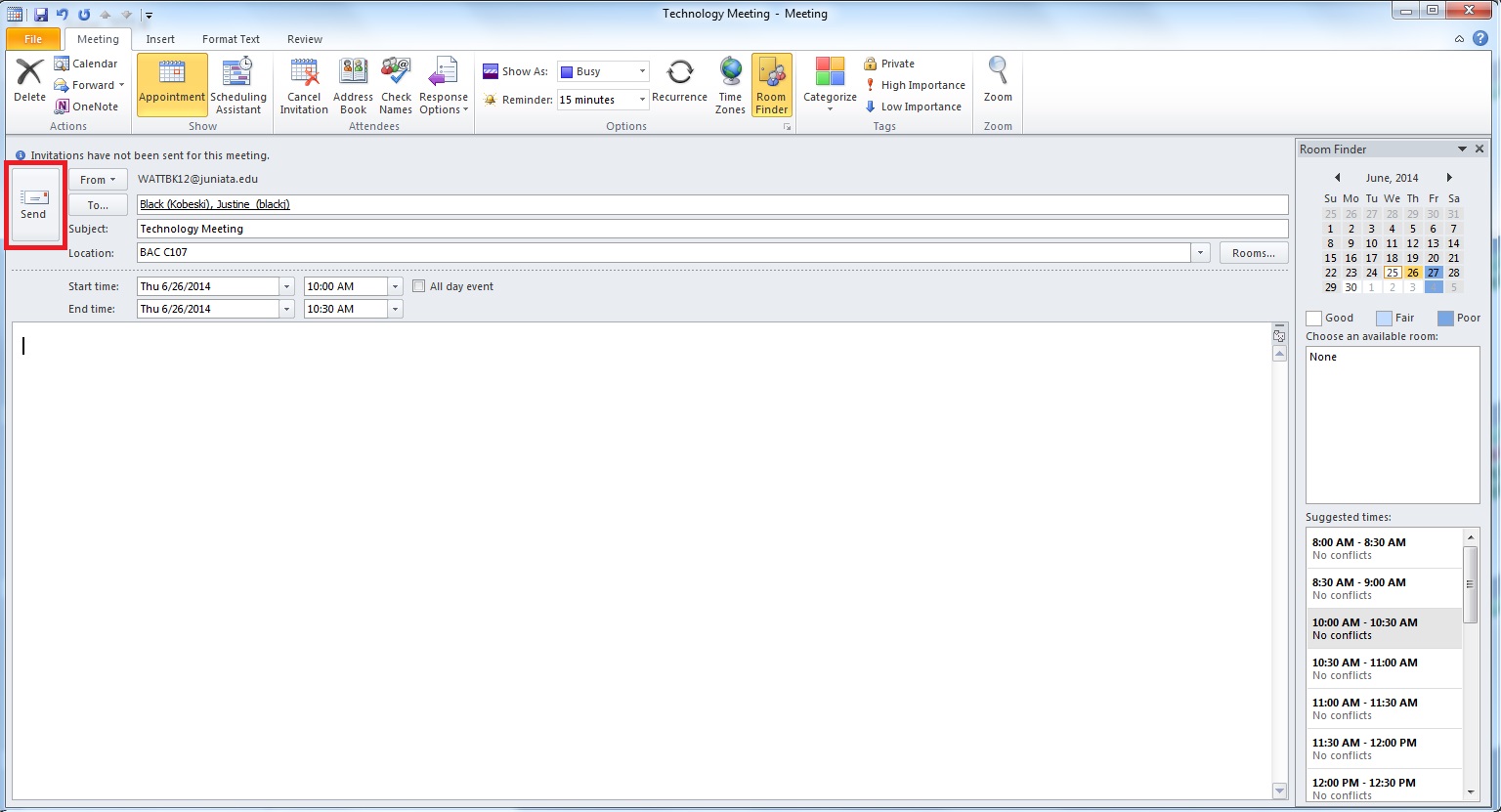 Step 7) Your meeting will now appear in your calendar.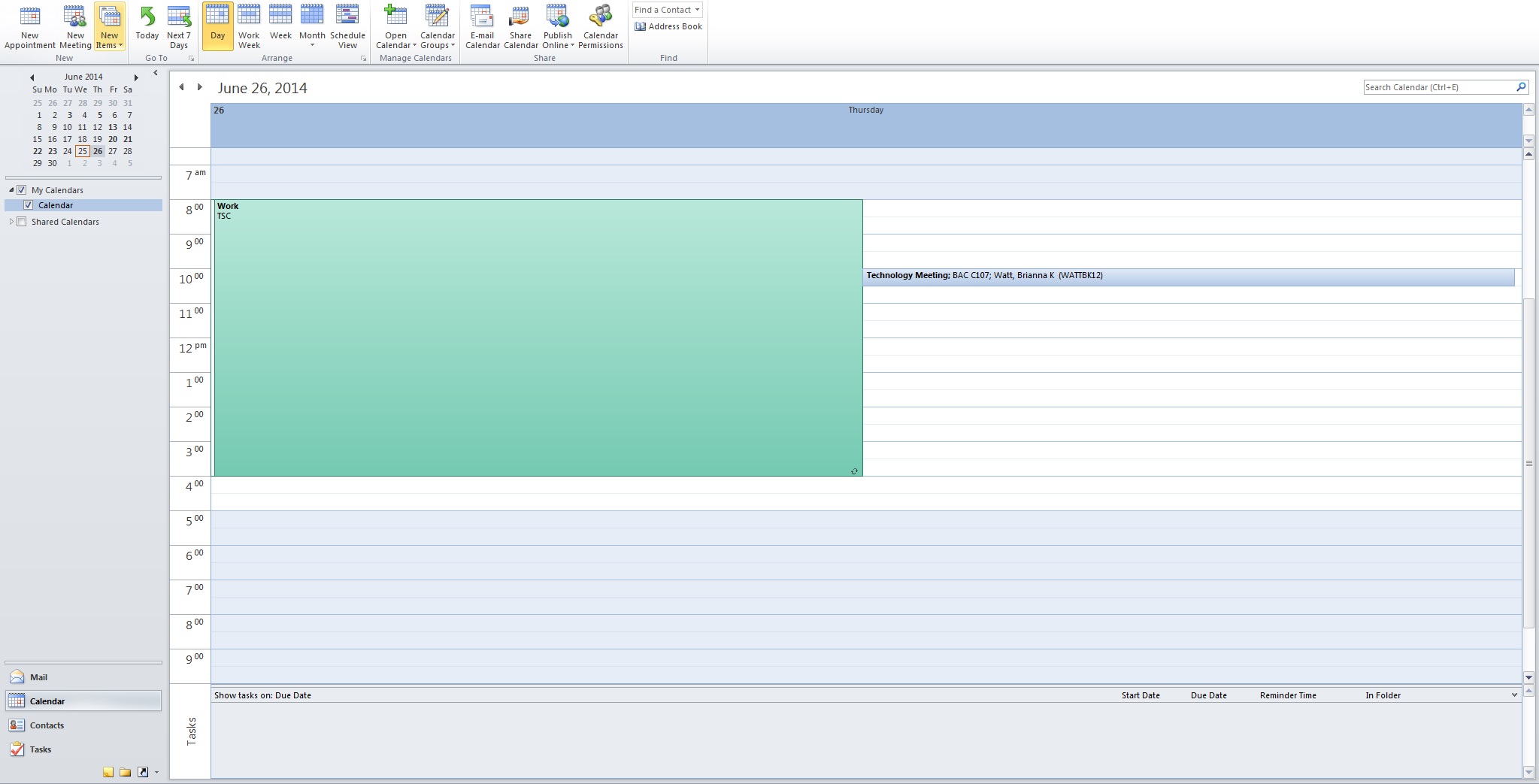 Step 8) Invited attendees will receive an email with the proposed meeting time. Once they accept the meeting, it will be added to their Outlook as well. When invited attendees respond to your meeting request, you will receive an email stating whether they accept, decline, or propose a new meeting time. In this case, meeting was accepted by the invited.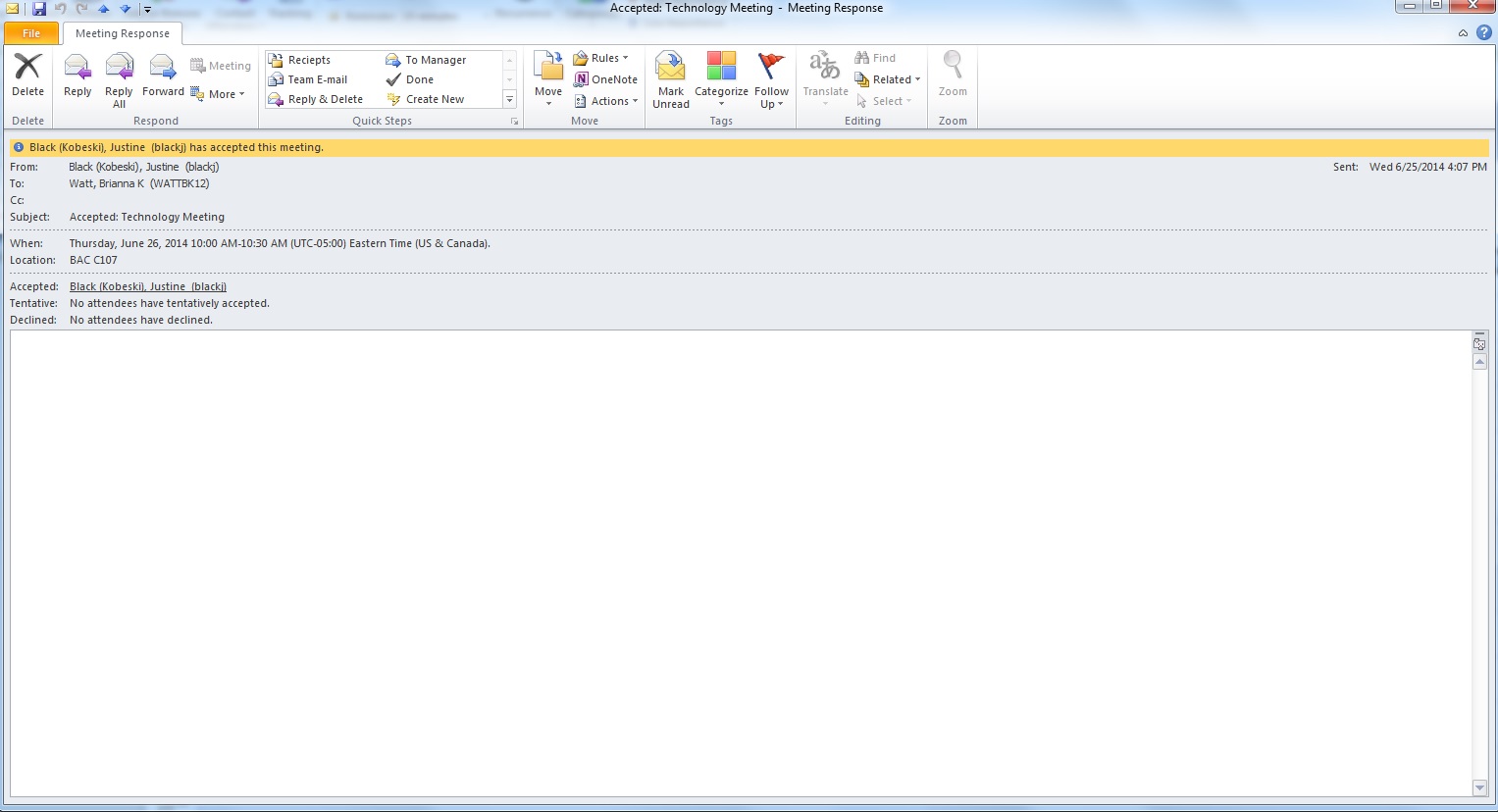 If you have any questions, please call the Technology Solutions Center x3619 or visit us at BAC C107.