Step 1) Right click on the Wireless Connections icon in the lower right corner of your taskbar on your desktop.

Step 2) Click Open Network and Sharing Center.
Step 3) Select Set Up a New Network Connection.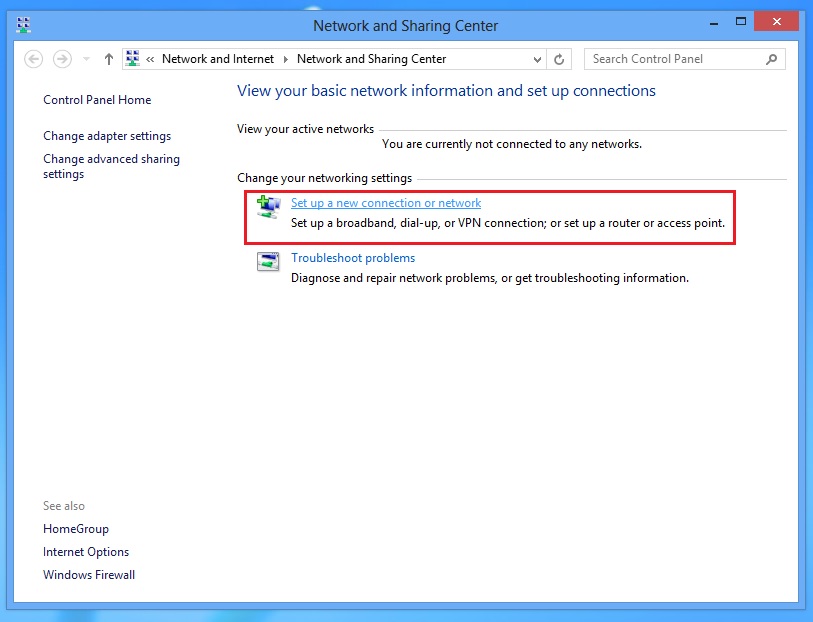 Step 4) Click Manually Connect to a Wireless Network.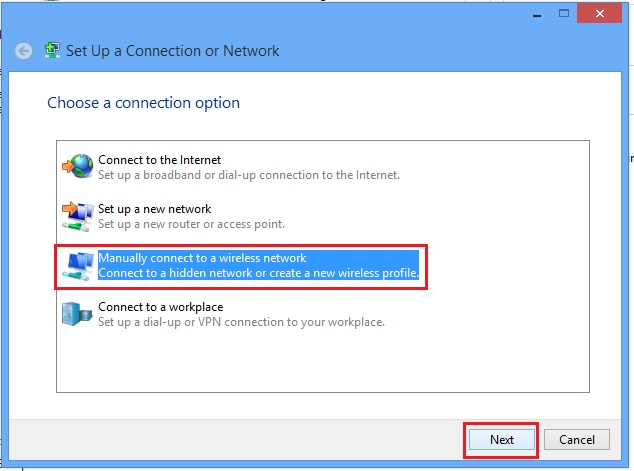 Step 5) Enter the following information exactly as seen in the screenshot below: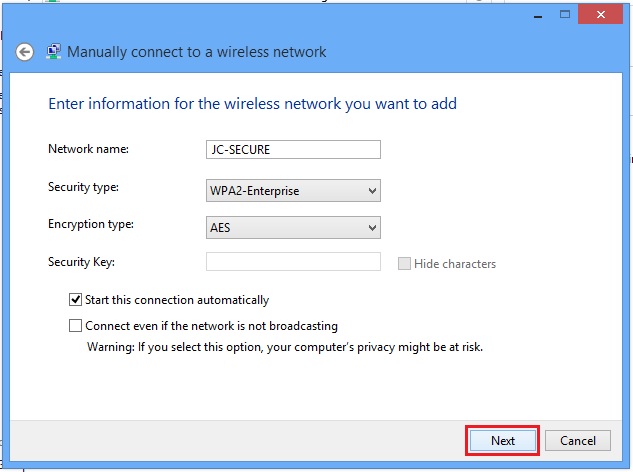 Step 6) On the next screen, select Change Connection Settings.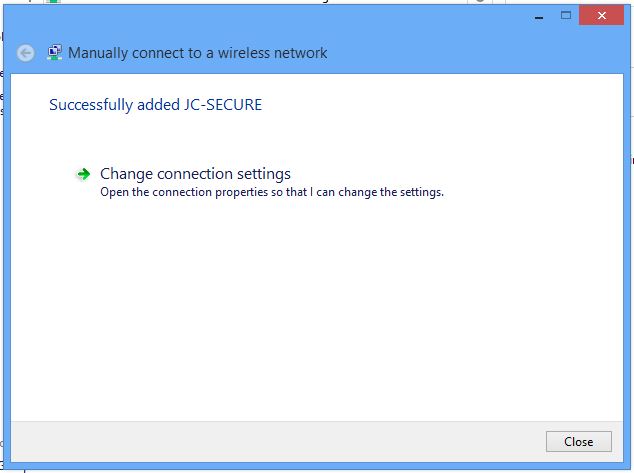 Step 7) Click on the Security tab, then the Settings button as highlighted below: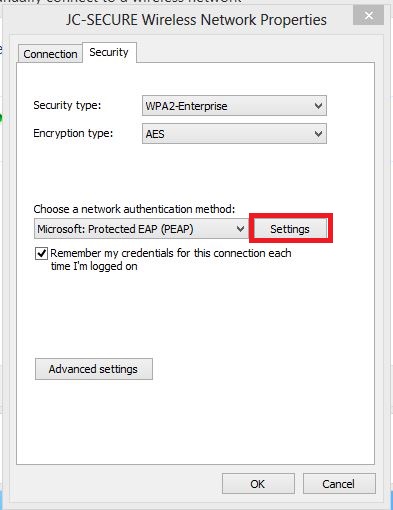 Step 8) Be sure to uncheck the Verify the Server's Identity checkbox and click the Configure button.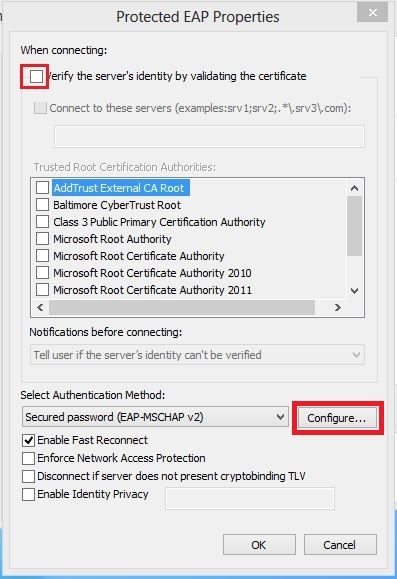 Step 9) When the EAP MSCHAPv2 Properties opens, make sure the checkbox is unchecked. Click OK and OK again to return to the screen in Step 7.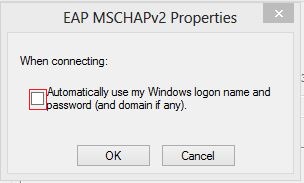 Step 10) Click on Advanced Settings.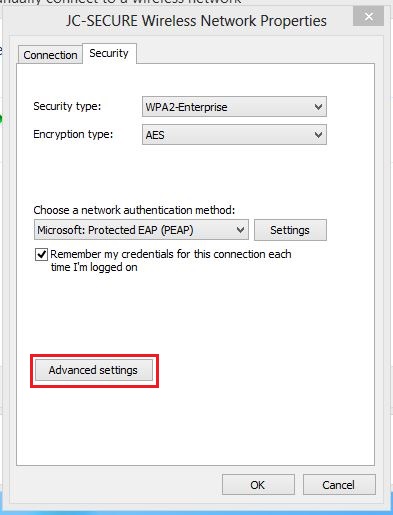 Step 11) On the next screen, check-off Specify authentication Mode and select User Authentication. Click on theSave Credentials button.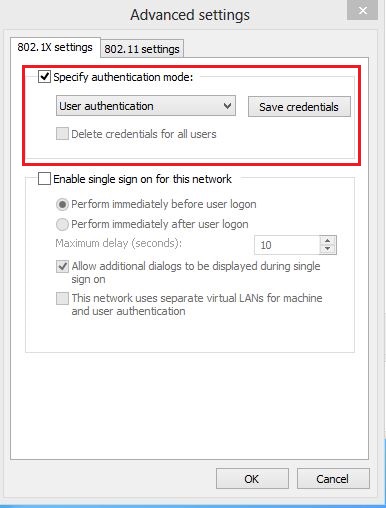 Step 12) Enter your Eaglenet username and password. Be sure to precede your username with "juniata" . Make sure you use the backslash, located under the backspace key.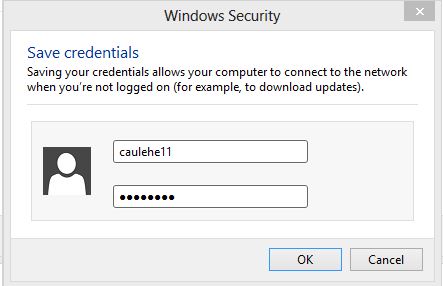 Step 13) Click OK on all windows until you are brought back to the desktop. Once again click on the Wireless Connections icon.

Step 14) Click on JC-SECURE from the list of wireless networks and click Connect.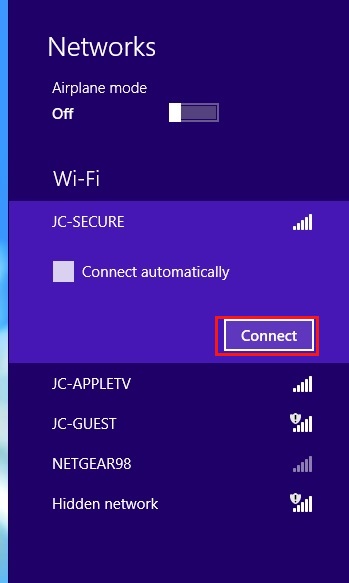 Step 15) You should see the following screens while your computer connects: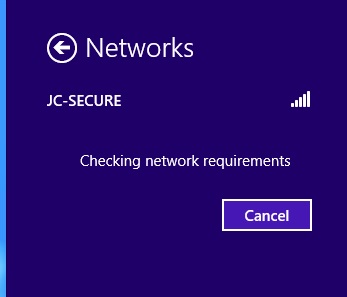 Step 16) You may be asked to authenticate with your Eaglenet username and password.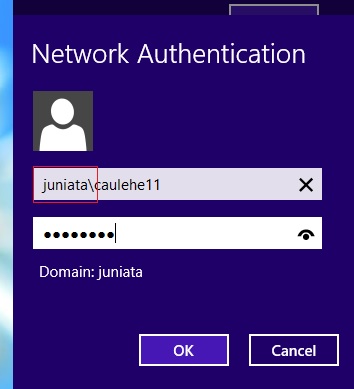 Step 17) When you've successfully connected, you should see the following on your screen: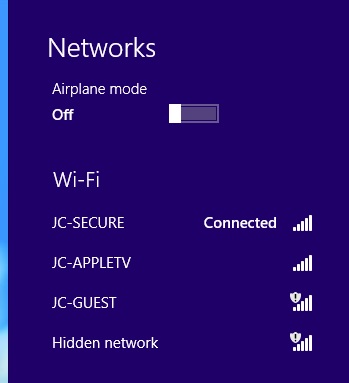 If you have any questions, please call the Technology Solutions Center x3619 or visit us at BAC C107.