Step 1) Open Outlook and select File from the top menu.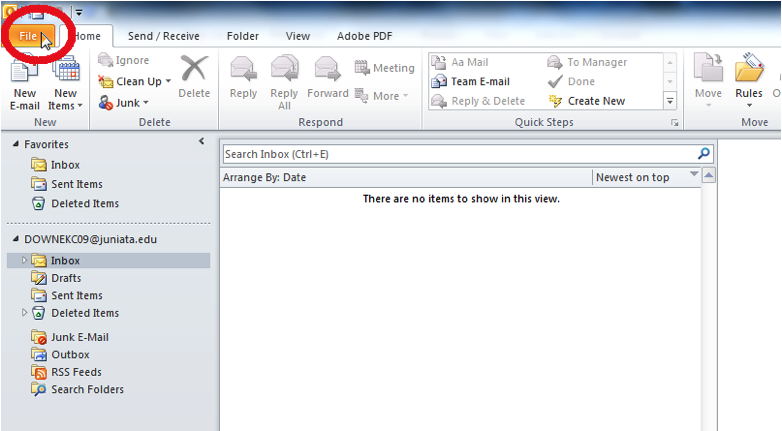 Step 2) Select the Account Settings box, and click Account Settings... from the drop-down menu.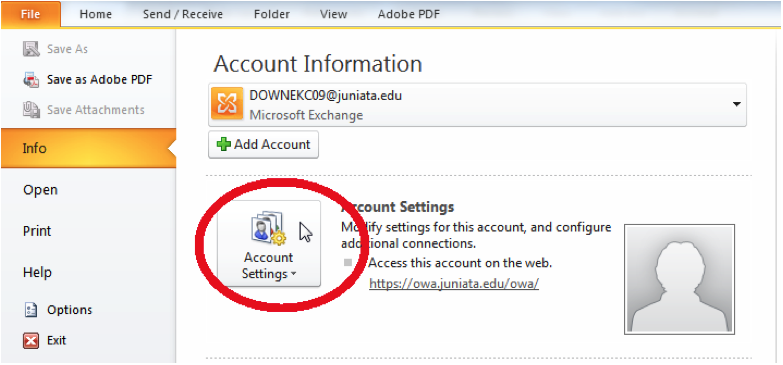 Step 3) Highlight the current email account, and click Change.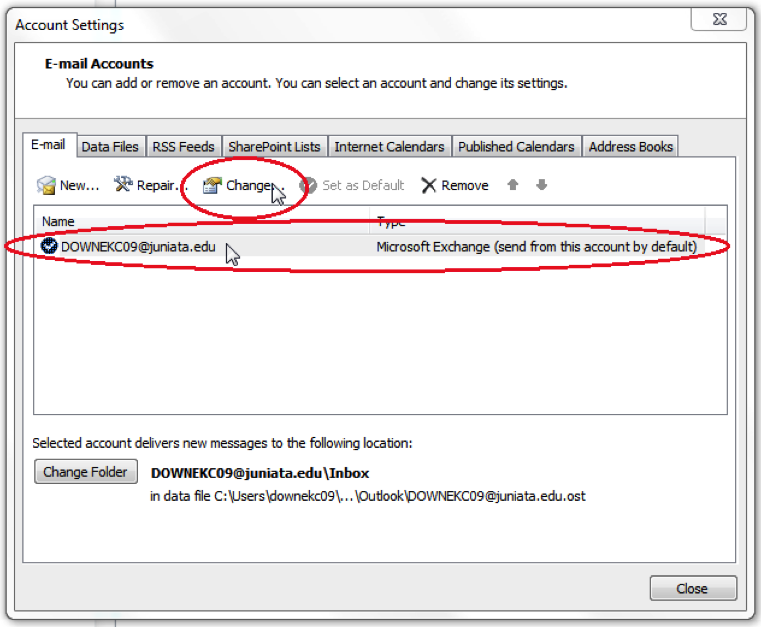 Step 4) Select More Settings.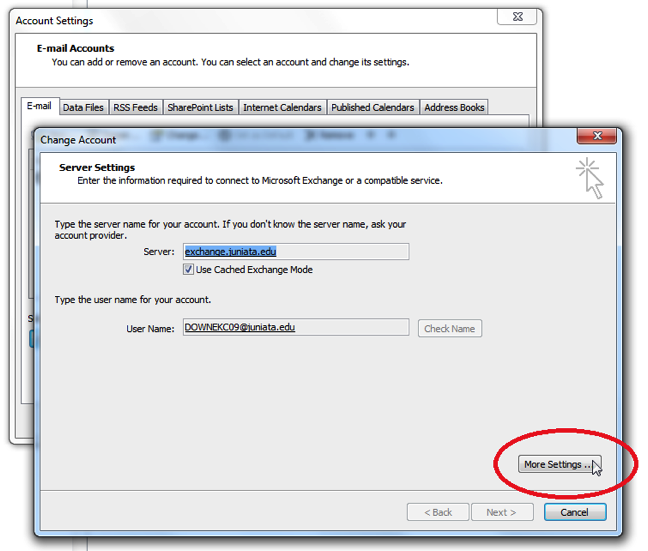 Step 5) Select the Advanced tab.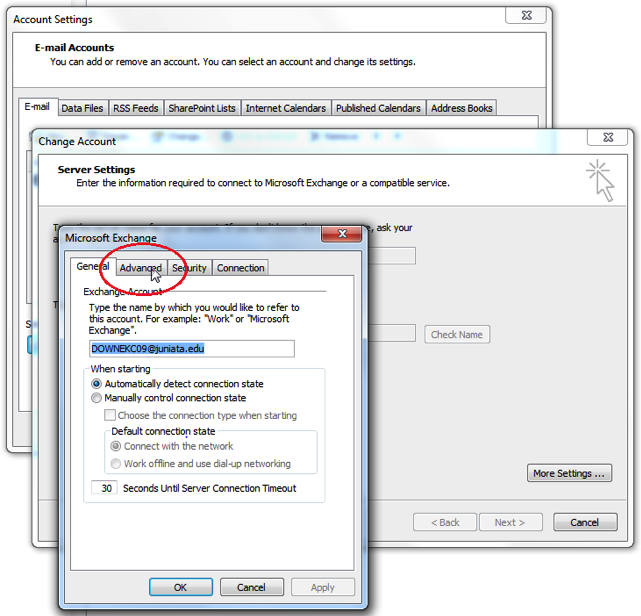 Step 6) Click on Add.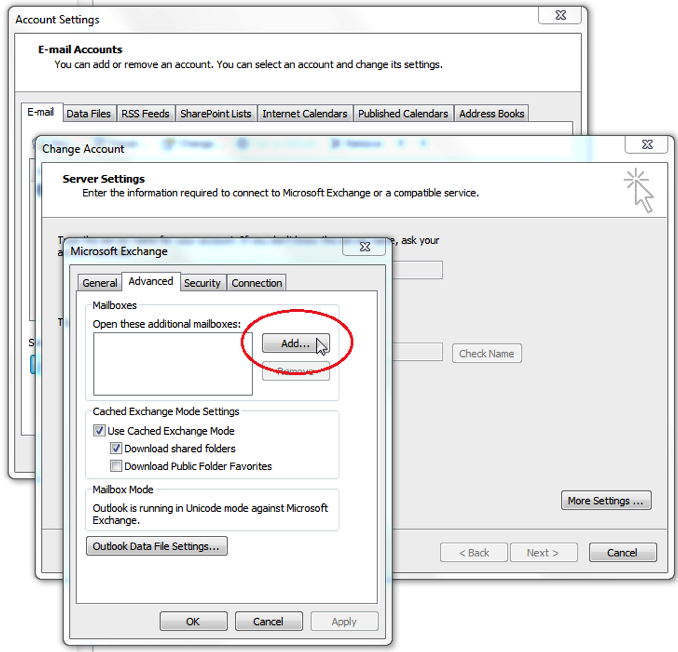 Step 7) Type in the name to search for the desired mailbox, and then click OK.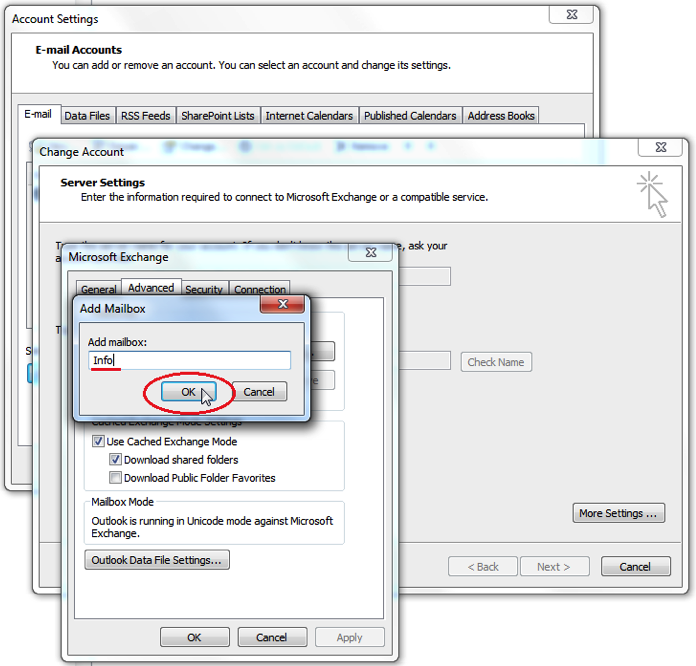 Step 8) Highlight the desired mailbox, and click OK.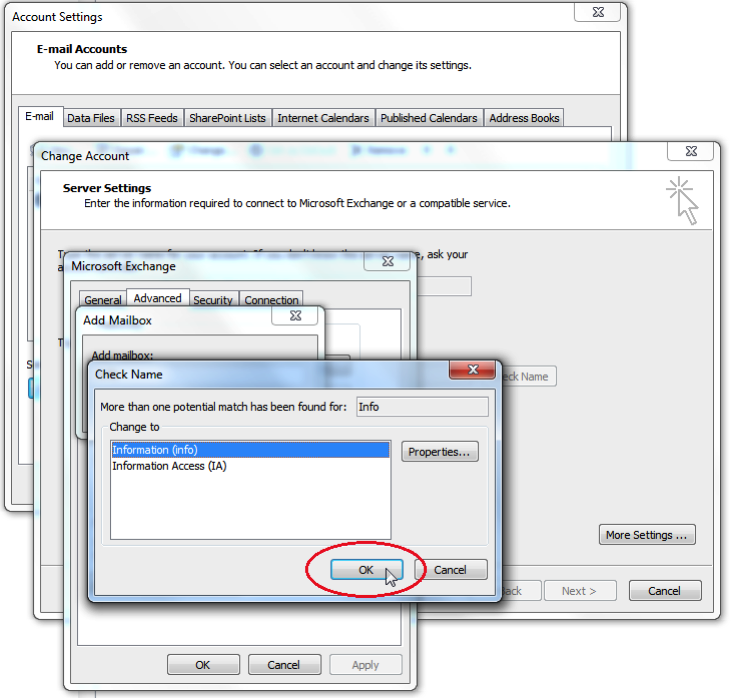 Step 9) Notice the additional mailbox added. Click Apply. The new mailbox will be added to the left sidebar in Outlook. Click OK to close the "Microsoft Exchange" window.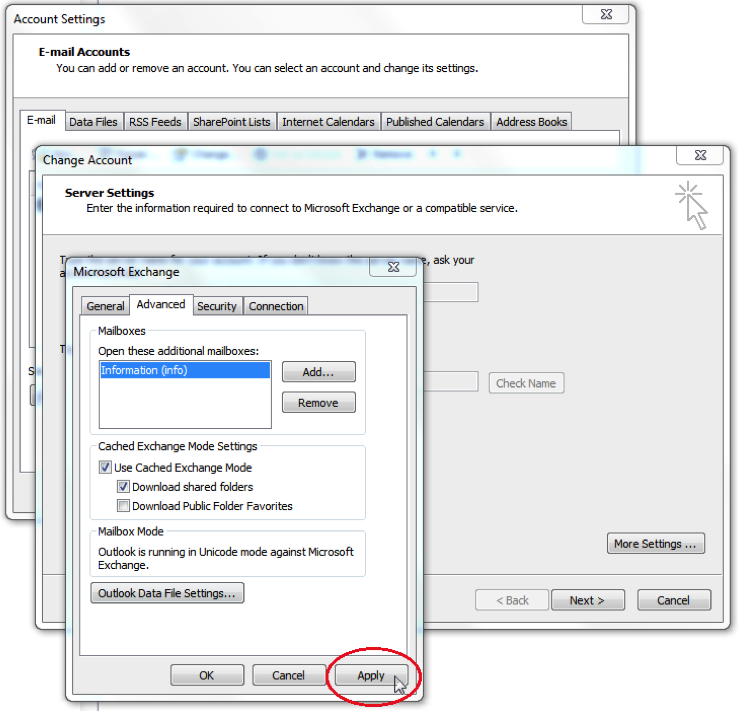 Step 10) Select Cancel to close "Change Account" window. Select Close to close the "Account Settings" window. Your account should now be added.
If you have any questions, please call the Technology Solutions Center x3619 or visit us at BAC C107.