Step 1) Create a new e-mail.
Step 2) Click on the Signature icon in the e-mails top menu bar and select Signature from the drop-down menu.

Step 3) Select New from the pop-up window.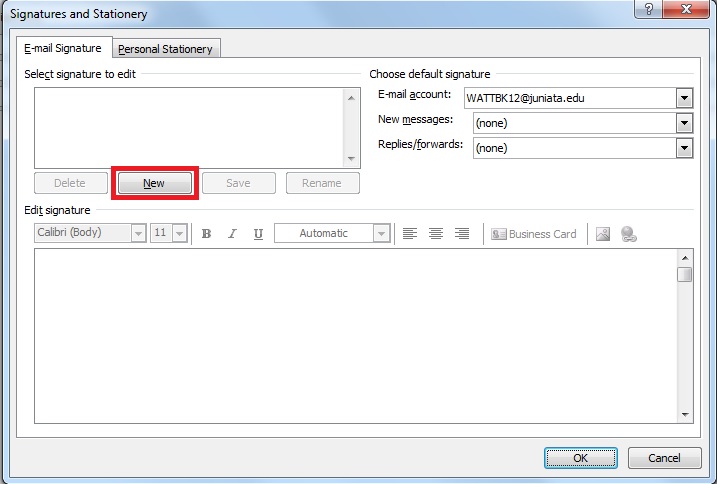 Step 4) Give the signature a name and click OK.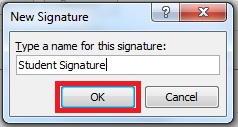 Step 5) Edit the signature in the bottom text field to your liking and click OK.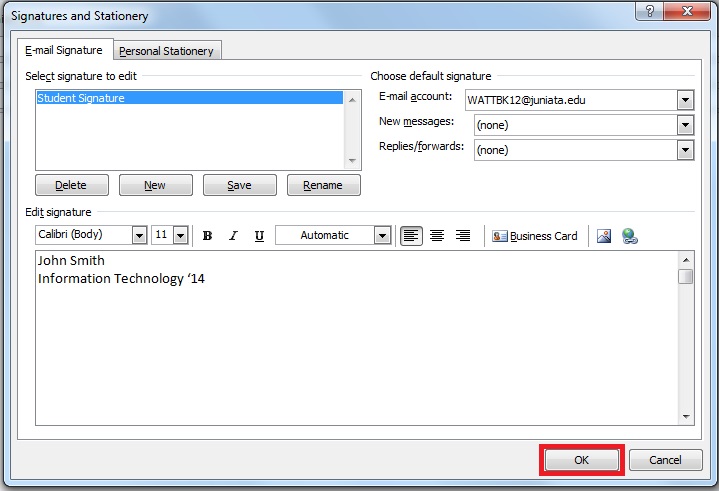 Step 6) When you want to insert your signature in your email, click the Signature icon and select which signature you want to use from the drop-down list. Outlook will automatically enter the selected signature on the same line as your cursor.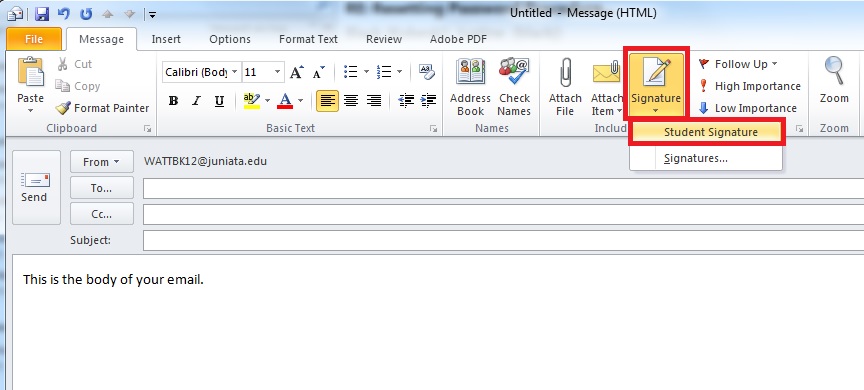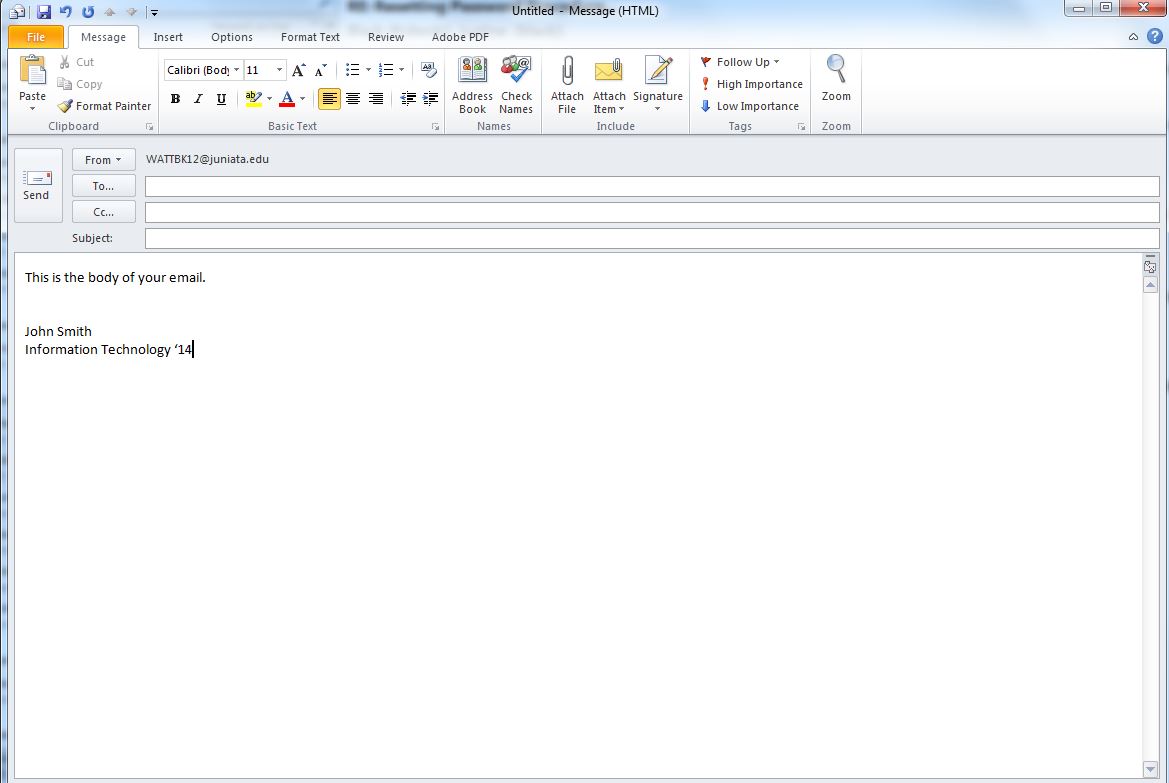 If you have any questions, please call the Technology Solutions Center x3619 or visit us at BAC C107.