If you notice your Windows computer running slower, you can run a Disk Defragmentaion to speed it up.
Step 1) Go to the Start Menu and type "disk defragmenter" and select Disk Defragmenter.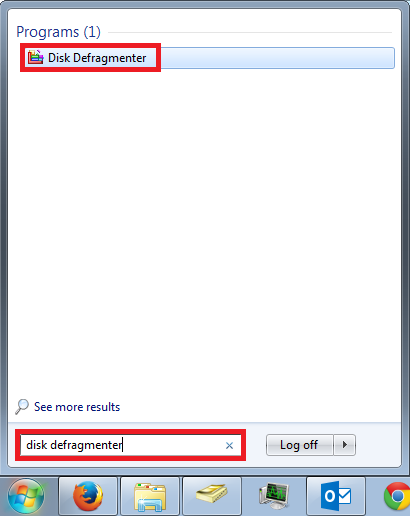 Step 2) Select the desired disks and click on Defragment disk.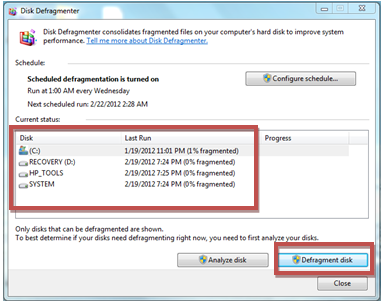 Step 3) The computer will make several passes on the disk before the deframentation is complete. This may take some time depending on the percentage of fragmentation on the disk.
If you have any questions, please call the Technology Solutions Center x3619 or visit us at BAC C107.