If your computer is acting slow lately, you may want to try Disk Cleanup to speed it up.
Step 1) Click Start, then go to All Programs, then Accessories, and then go to System Tools.
Step 2) Click on Disk Cleanup.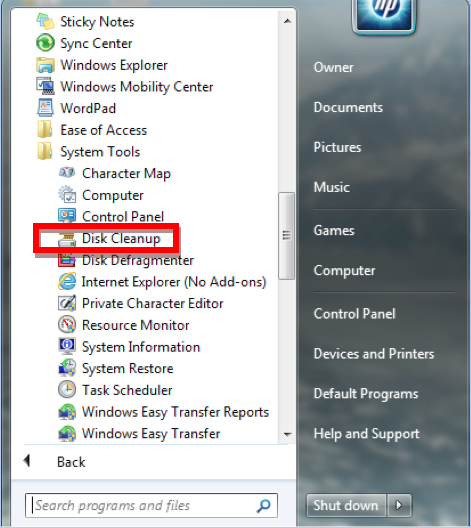 Step 3) Select the drive to be cleaned, and click OK. This will usually be your C: drive.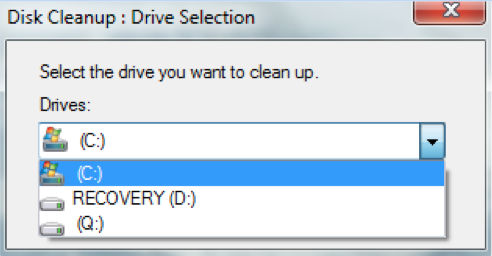 Step 4) Check files to be deleted, and click OK.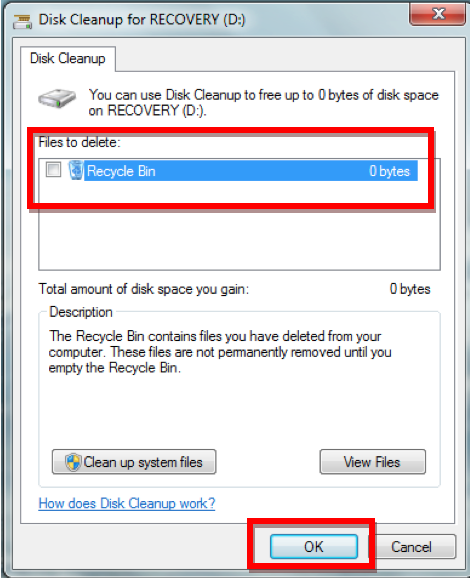 If you have any questions, please call the Technology Solutions Center x3619 or visit us at BAC C107.