Juniata College's network requires all computers to be fully updated. Only Critical and Important updates are necessary to remain out of remediation,
Updating Windows
Step 1) Click on the windows start button, located at the bottom left hand corner of your computer screen.

Step 2) In the text box type "update".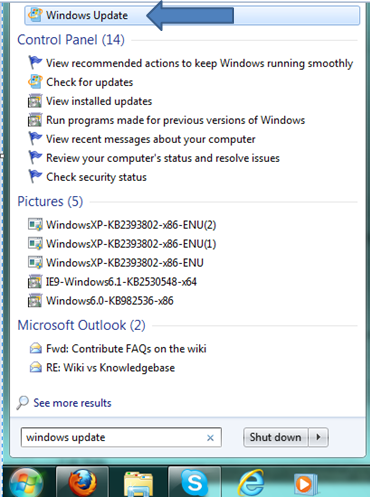 Step 3) Click on the "Windows update" response
Step 4) If any important or critical updates are available, your screen will look like this: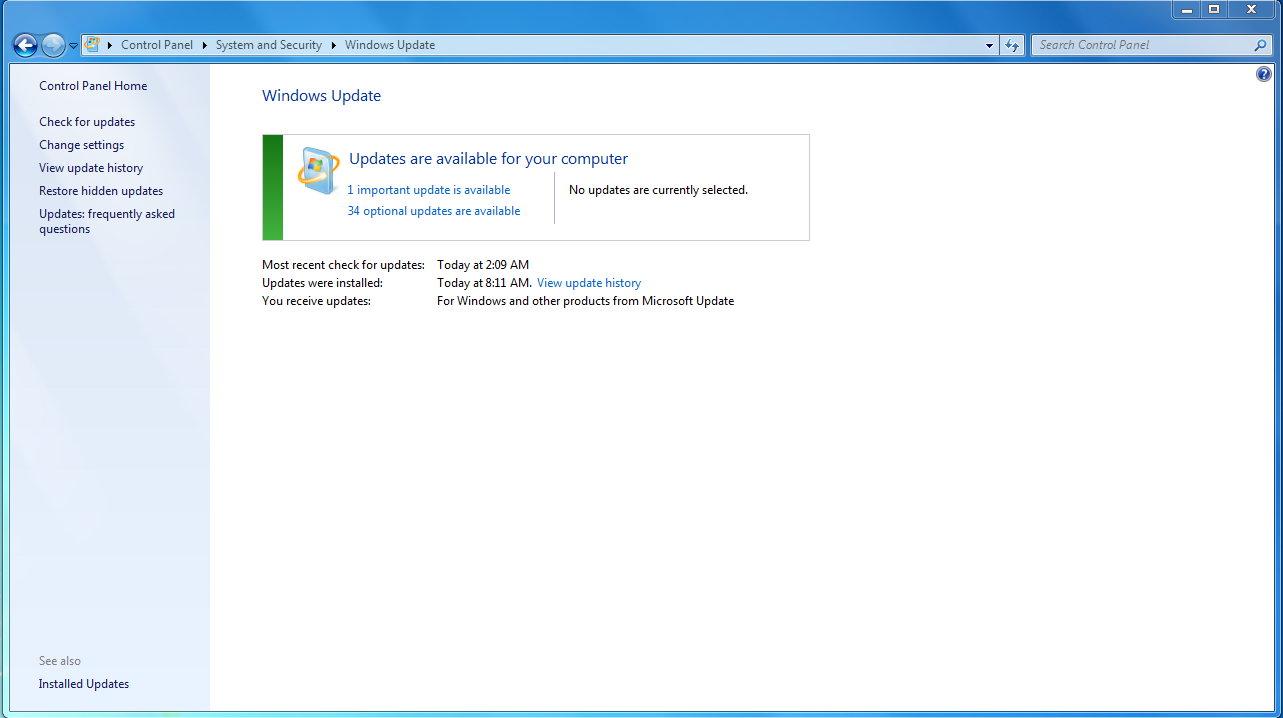 Step 5) Click on the Important Update category and select all of the updates then click OK.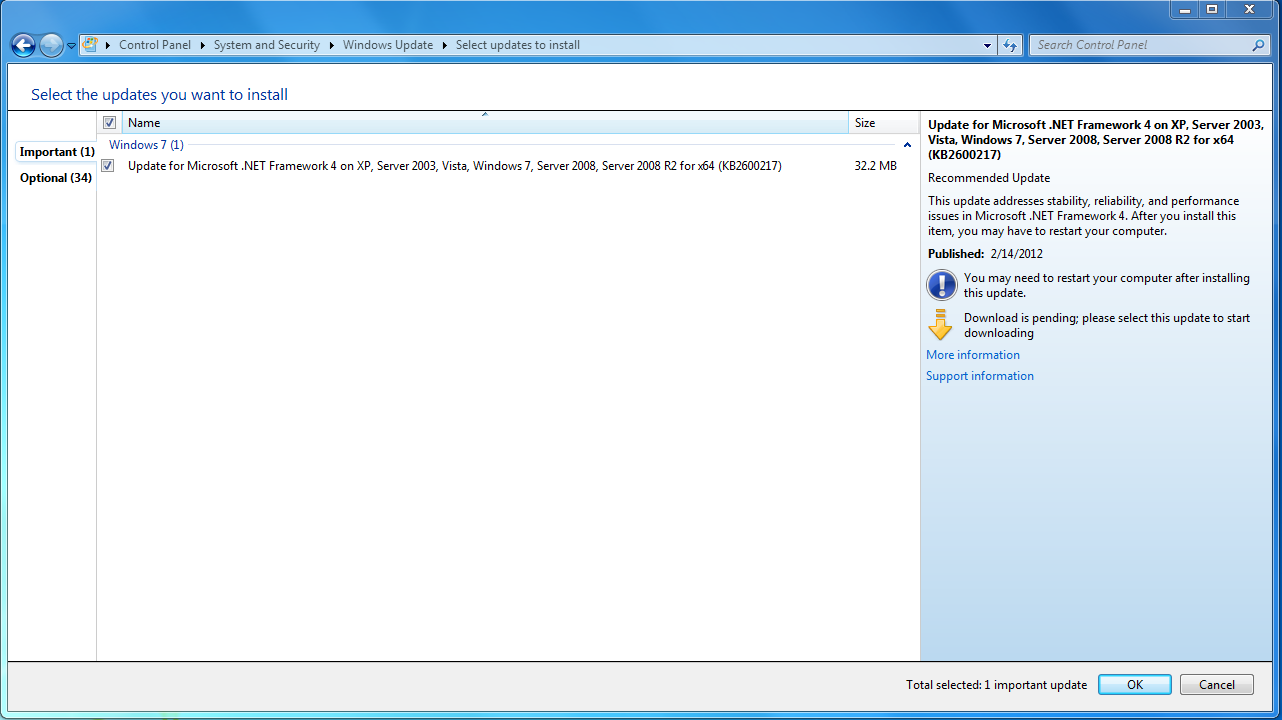 Step 6) Click Install Updates. Your computer will need to restart for the updates to be fully installed.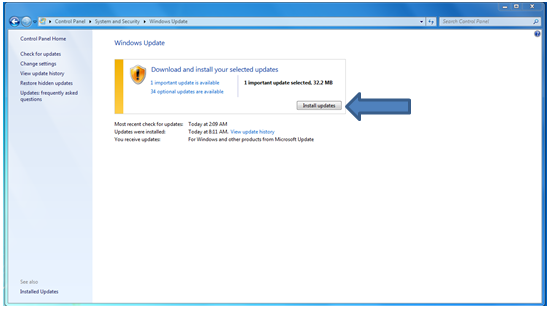 Step 7) Check for more updates after your computer finishes restarting, there may be more updates available. Continue check and installing updates until the check for updates says there are no updates available.
Step 8) If all the updates did not install properly, they can be found on the Microsoft Website and manually downloaded and installed.
*When manually installing updates it is important to know what version of Windows you are running, whether it is 32 or 64 bit. This information can be found by opening up "Computer" and clicking "System Properties".
If you have any questions, please call the Technology Solutions Center x3619 or visit us at BAC C107.