To check the availability and make a reservation for the Simplified Studio, please click here.
After you make you reservation, you can pick the key for the Simplied Studio at the TSC five minutes before your reservation pick-up time.
Step 1) Turn on the studio lights on the left wall, by the light.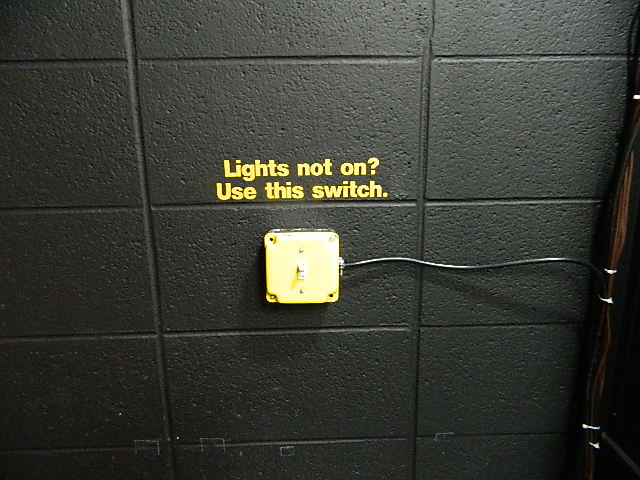 (Note: when the Studio is in operation, the red light is turned on above the Studio door)
Step 2) Log in to the system using the touchscreen.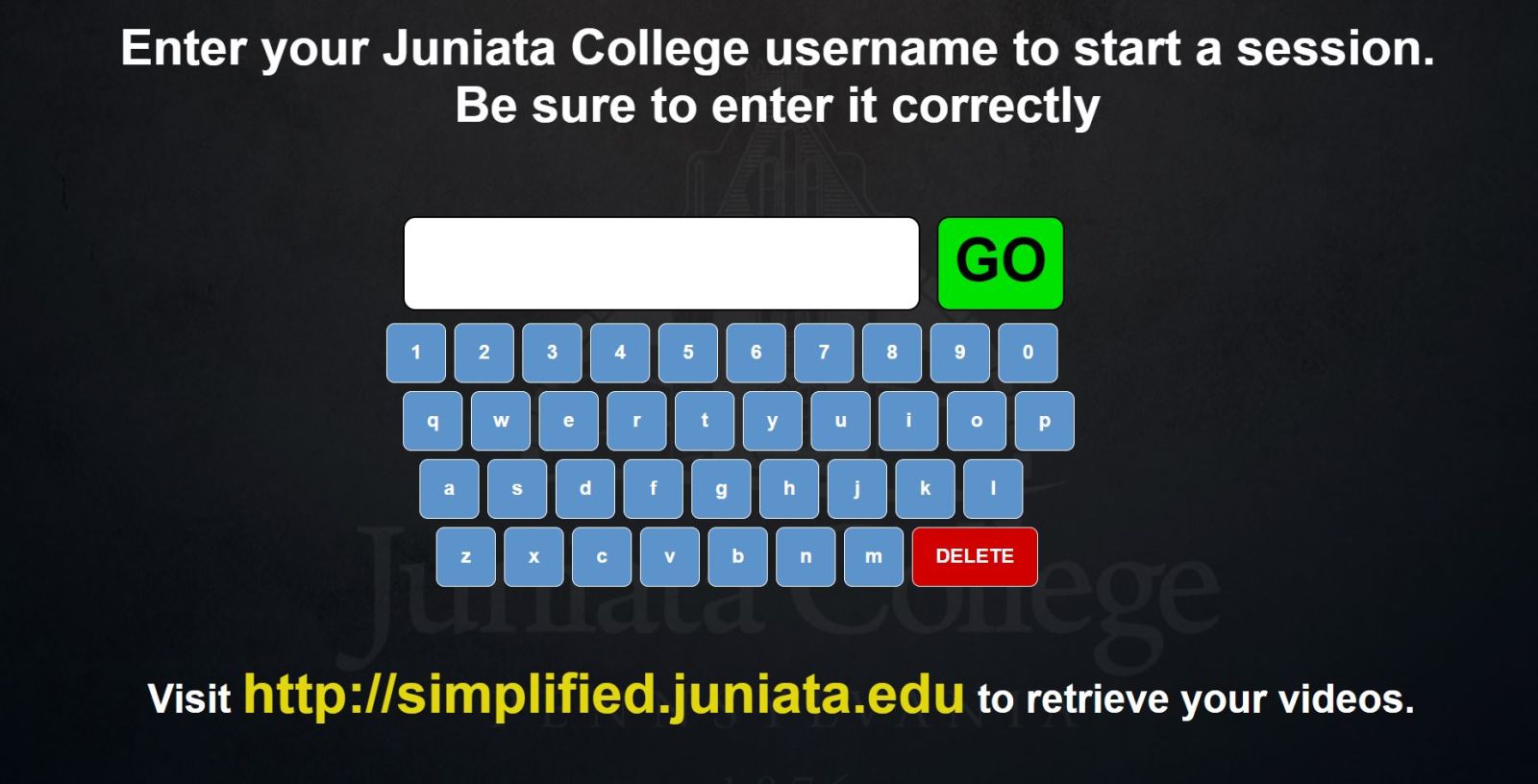 Step 3) Select your camera, background, and/or overlay(s) you wish to record.

Step 4) Select any overlays you would like in you recording.
Step 5) Press green button to start the recording.
Step 6) The screen will begin a countdown and your recording will begin
Step 7) When you are finished recording, press Stop Recording on the screen or press the red button.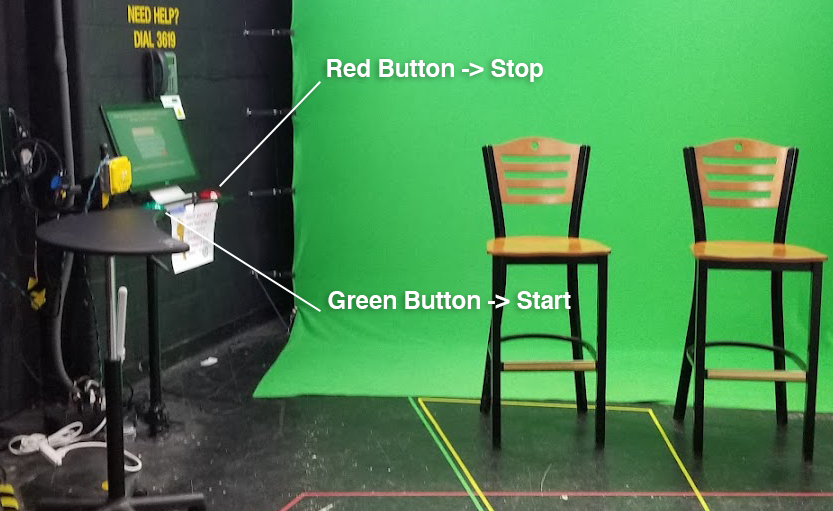 Step 7.5) (optional) Review your video with the playback button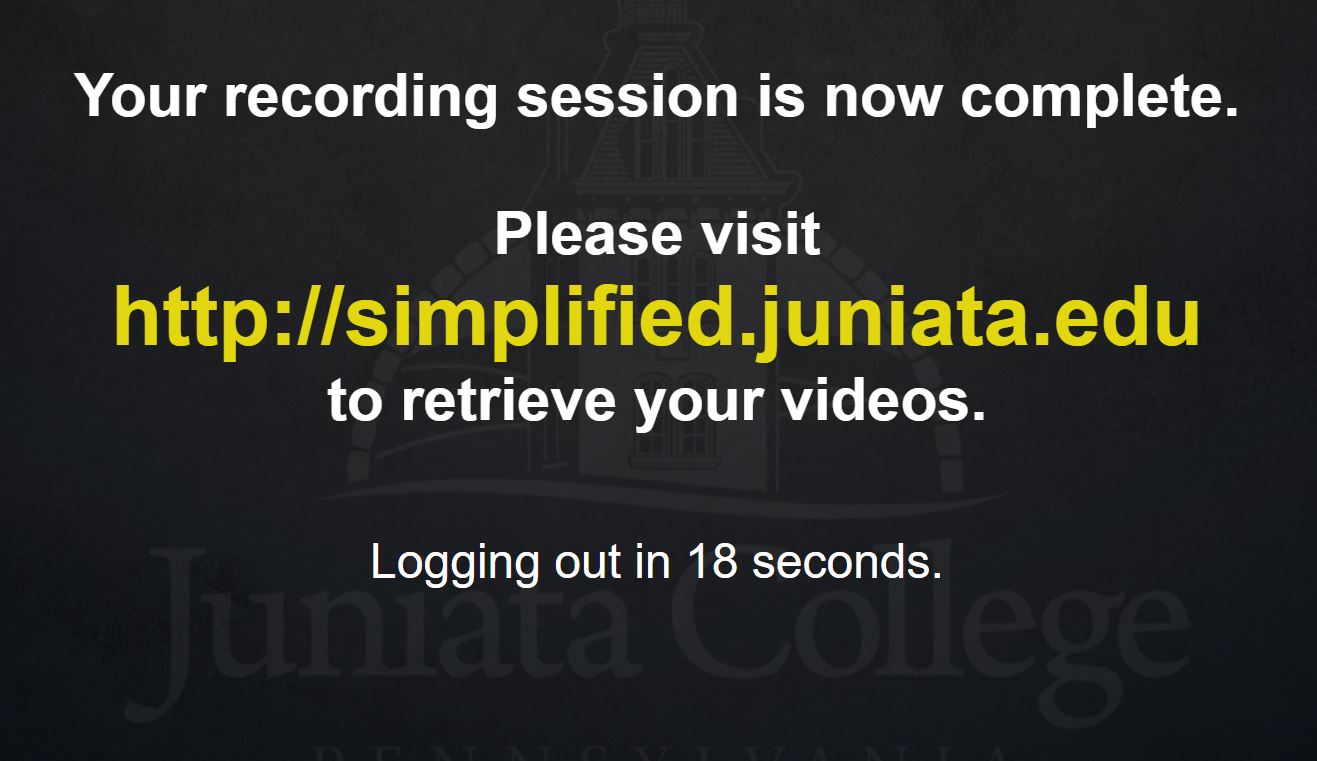 Step 8) Your recording will then save to network drive which is access by the "Download My Videos" link (https://services2.juniata.edu/cts/simplified-studio/download.html)
Step 9) Turn off the lights when you are finished with your recording session. The flood light should remain on once the other lighting is turned off.
Step 10) Make sure to lock the studio door and return the Simplifed Studio key back to the TSC.
If you have any questions, please call the Technology Solutions Center x3619 or visit us at BAC C107.
TSC Troubleshooting Tips
If there is not any audio, please make certain the microphones are not muted.

The red LED on the microphones will be flashing.

Press the "Mute" button to re-enable.