You use the account self service portal when you want to change your password, unlock your account, or if you forgot your password.
You must first enroll in the program to do any of those three options. To enroll do the following:
Step 1) Go to https://accounts.juniata.edu/showLogin.cc Click on User Registration like shown.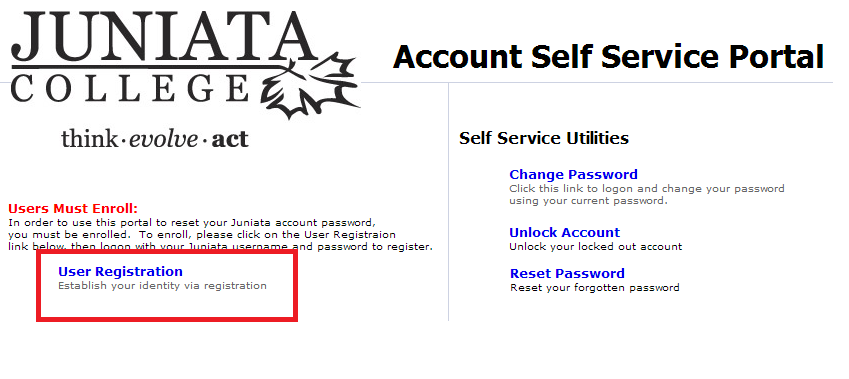 Step 2) Sign in with your Juniata Username and Password.
Step 3) Next you will be asked to answer 3 security questions. Fill in the blanks. This will be used to reset your password if you forget it.
Step 4) Finally you will be asked for an email account other than Juniata's. This also will be used to reset your password.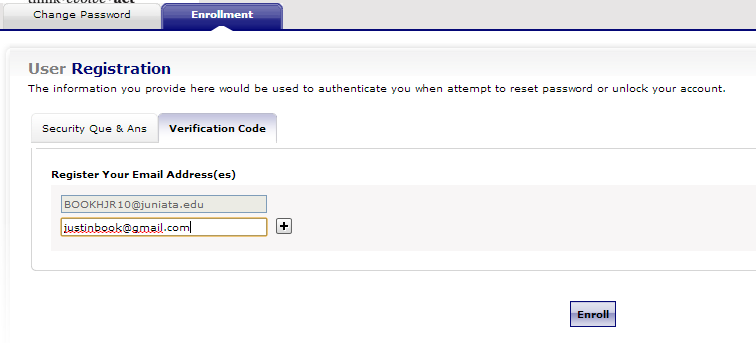 If you have any questions, please call the Technology Solutions Center x3619 or visit us at BAC C107.