To use FileBrowser to access Juniata resources, you must either be connected to JC-SECURE, or be using the F5 app for VPN. To set up F5 on your device, see Using JCVPN (F5) on an iPhone/iPad.
Step 1) Download and install FileBrowser.
Step 2) Open FileBrowser, and tap Locations on the bottom of the screen. In the Locations section, tap the (+) in the top right of the screen.
Step 3) In the New Machine screen, select PC, and in the Address section, type the address of the server you want to access.
Student U Drive: \\jcstuhome.juniata.edu\YOURUSERNAME
Faculty U Drive: \\jchome.juniata.edu\YOURUSERNAME
P Drive: \\jcpublic.juniata.edu\pdrive
JC Shares: \\jcshares.juniata.edu\YOURSHARE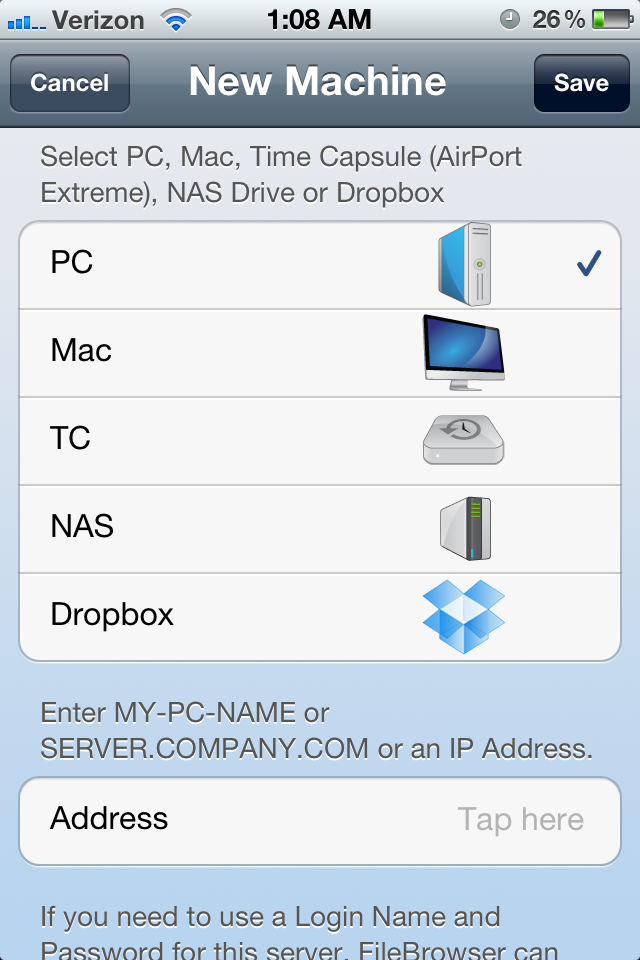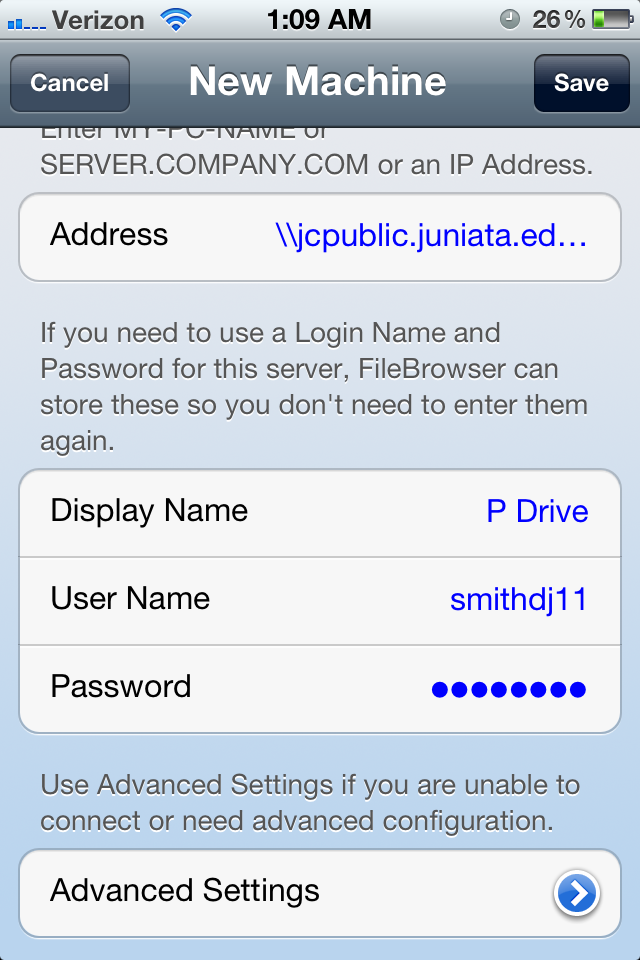 For Display Name you can use U Drive or P Drive or whatever describes the resource you are adding. To have the app remember your Username and Password, tap Edit and enter them in their respective fields. When you have entered all appropriate information, tap Save in the top right corner.
Step 4) After saving the configuration, you should be taken back to the Locations screen. Simply tap the name of the share you want to access under Remote Files. It will then connect to the share.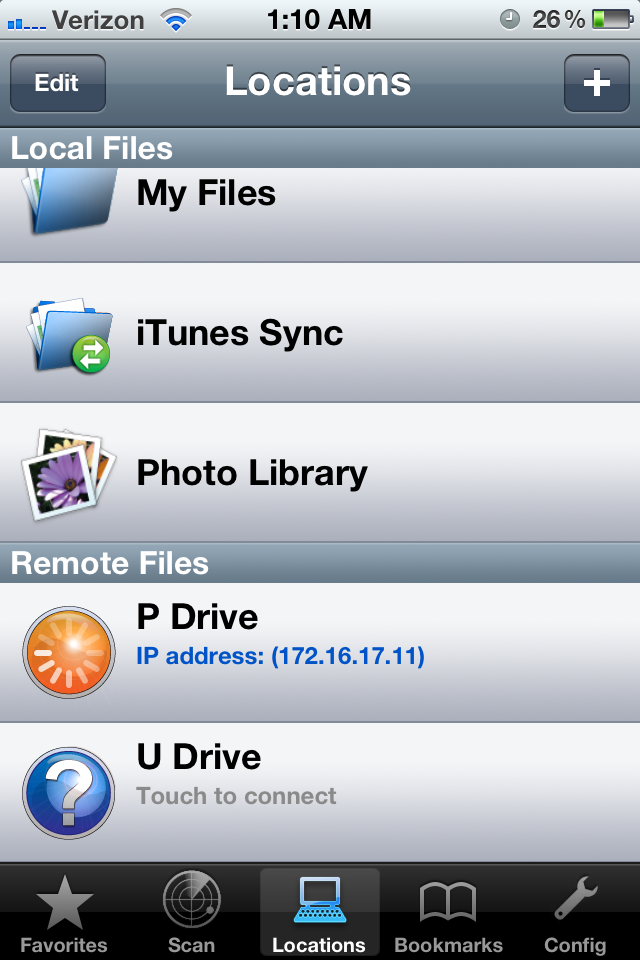 Once the share is connected, it will list the files it contains like this: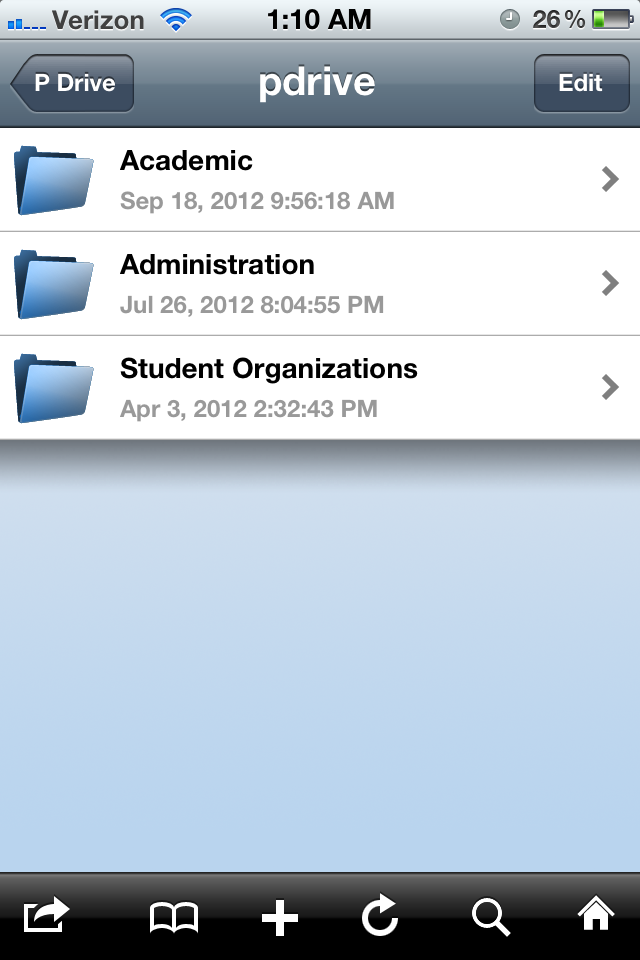 Step 5) You are now free to access the files within your drives. FileBrowser does not allow you to edit the files, but simply view them.
If you have any questions, please call the Technology Solutions Center x3619 or visit us at BAC C107.