Your iOS will notify you when an update is available. You will allow also recieve a red notification bubble on your Settings app.
Note: We recommend that you plug your iOS device into a power-source to avoid running out of battery during the install.
Step 1) Open the Settings App on the iOS home-screen.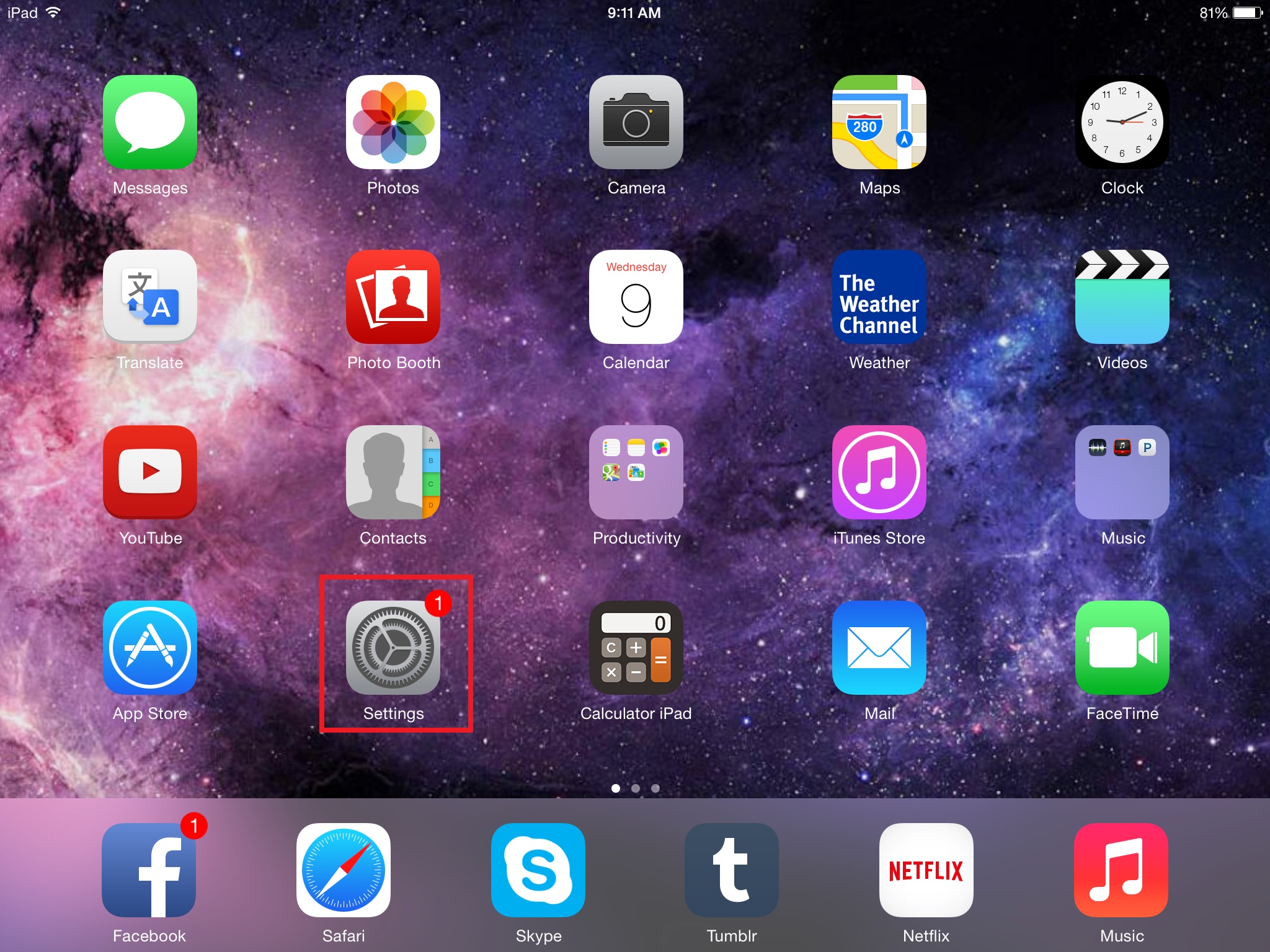 Step 2) Go to the General tab under Settings on the left side of the screen.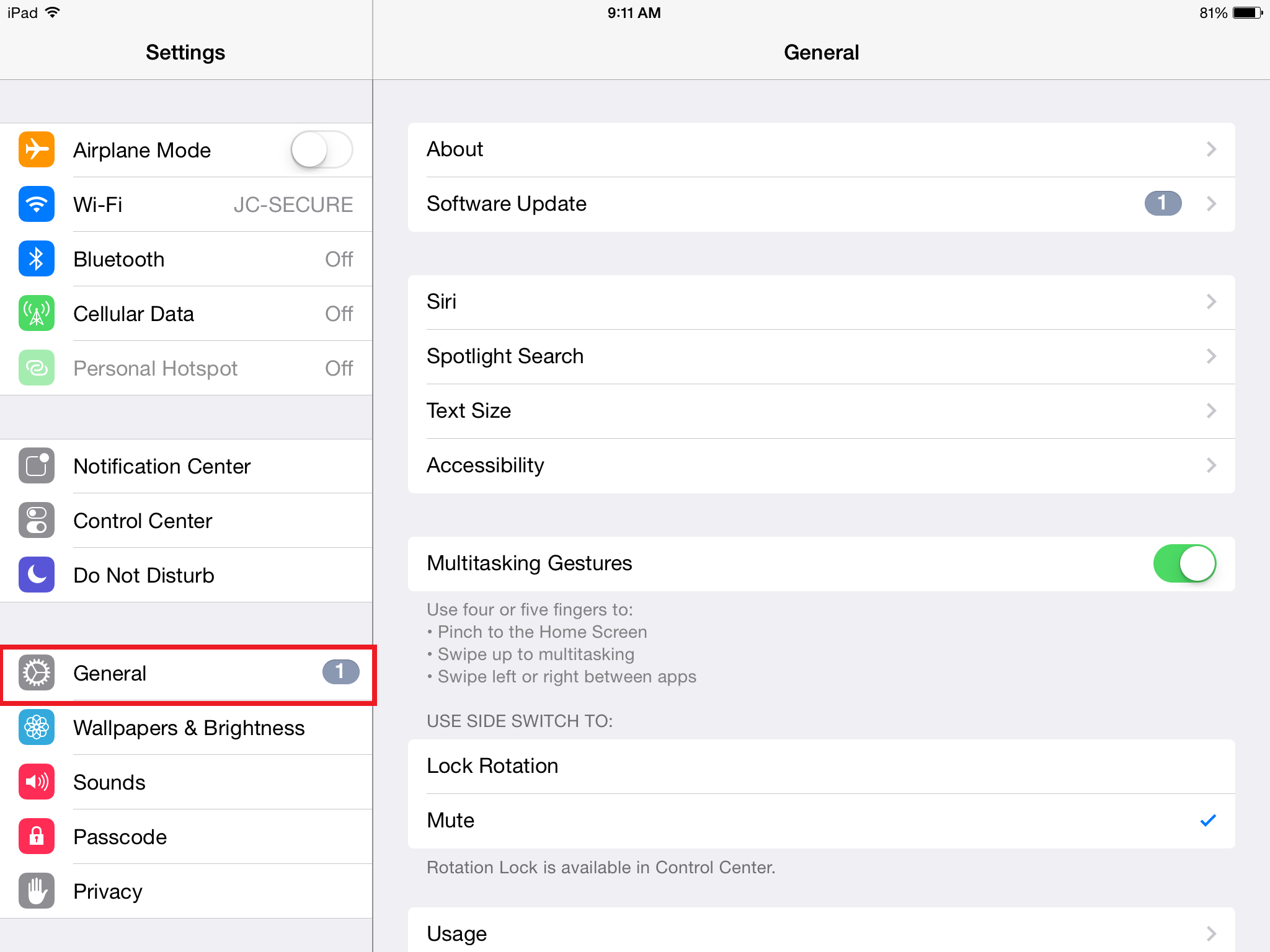 Step 3) Press Software Update.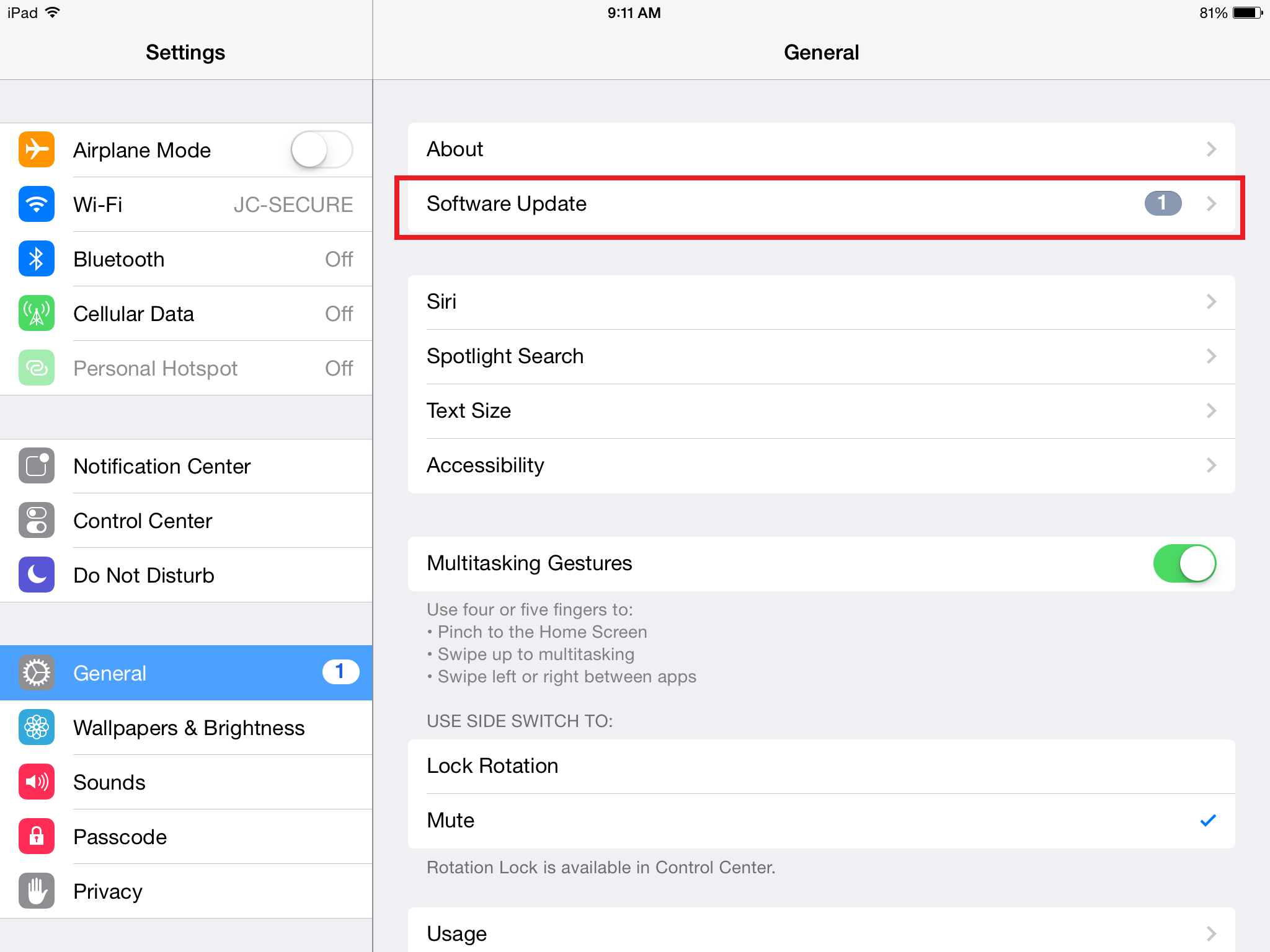 Step 4) Select the Install Now button.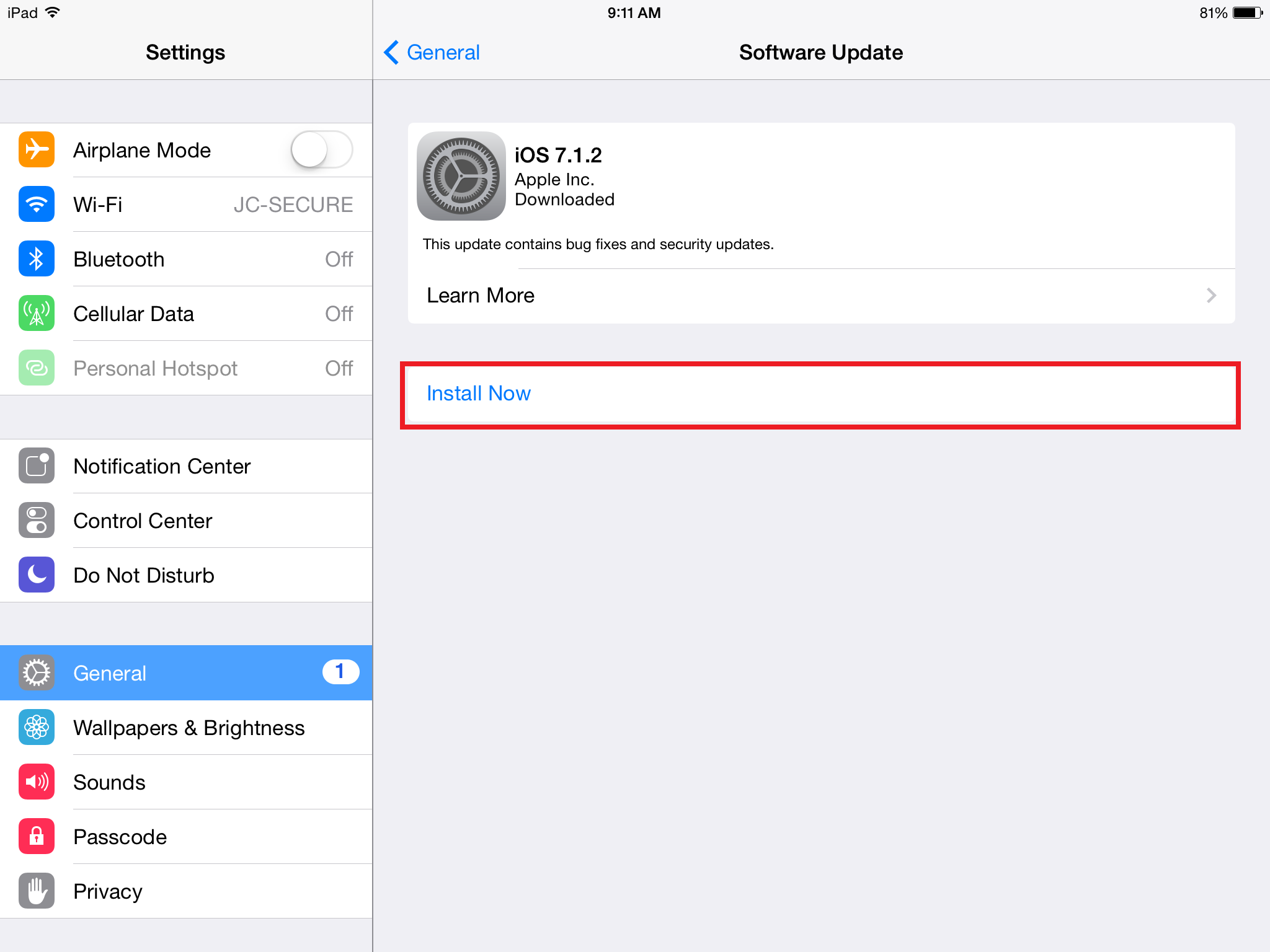 Step 5) If you have a passcode lock on your iOS device, you will be prompted for your passcode before the update installs.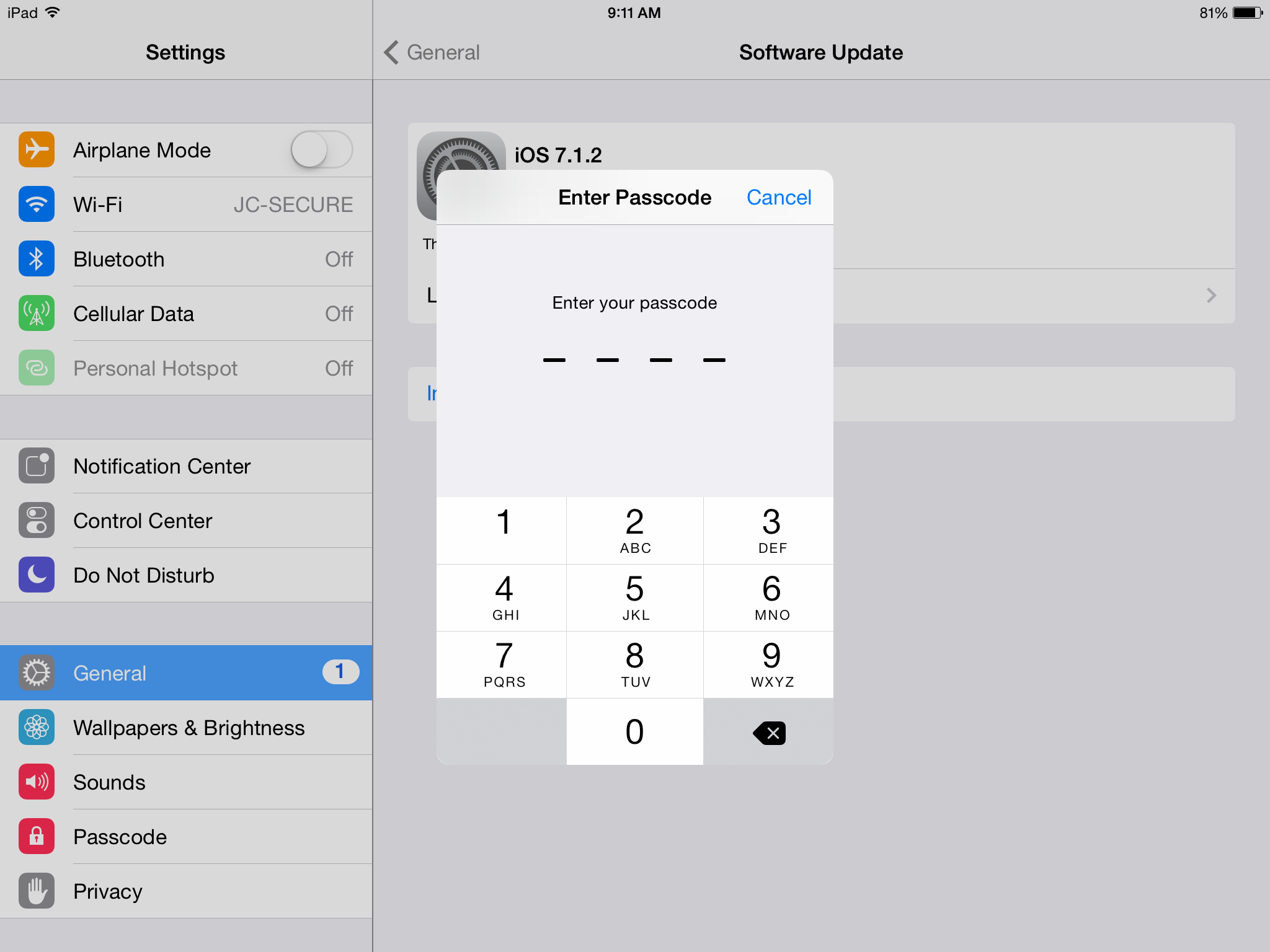 Step 6) A Term and Conditions will pop up. After reading through it carefully, press the Agree button.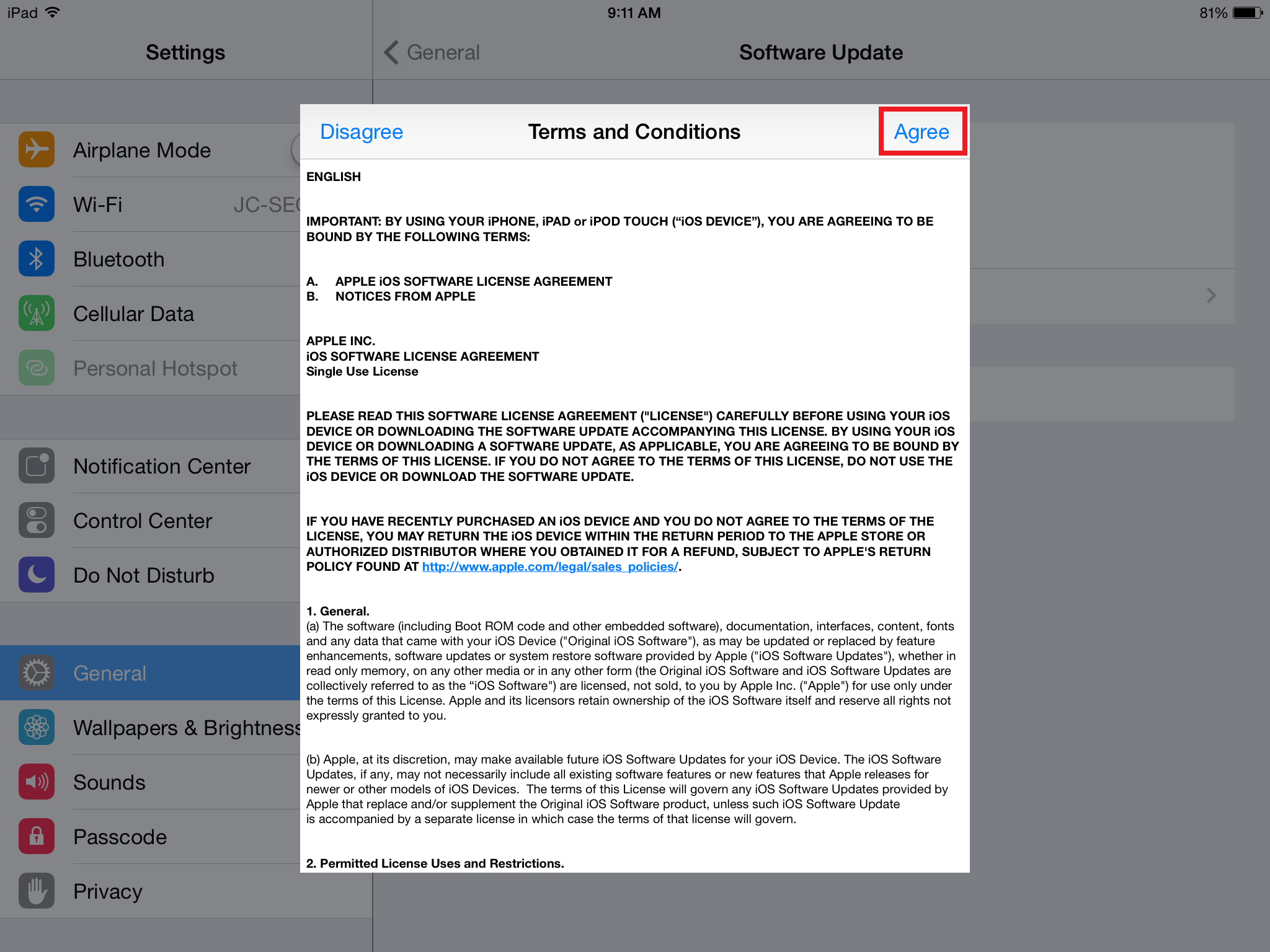 Step 7) A verifying window will open on your screen, as seen below. After it is done verifying the update, the screen will go black and the Apple logo will appear with a loading bar.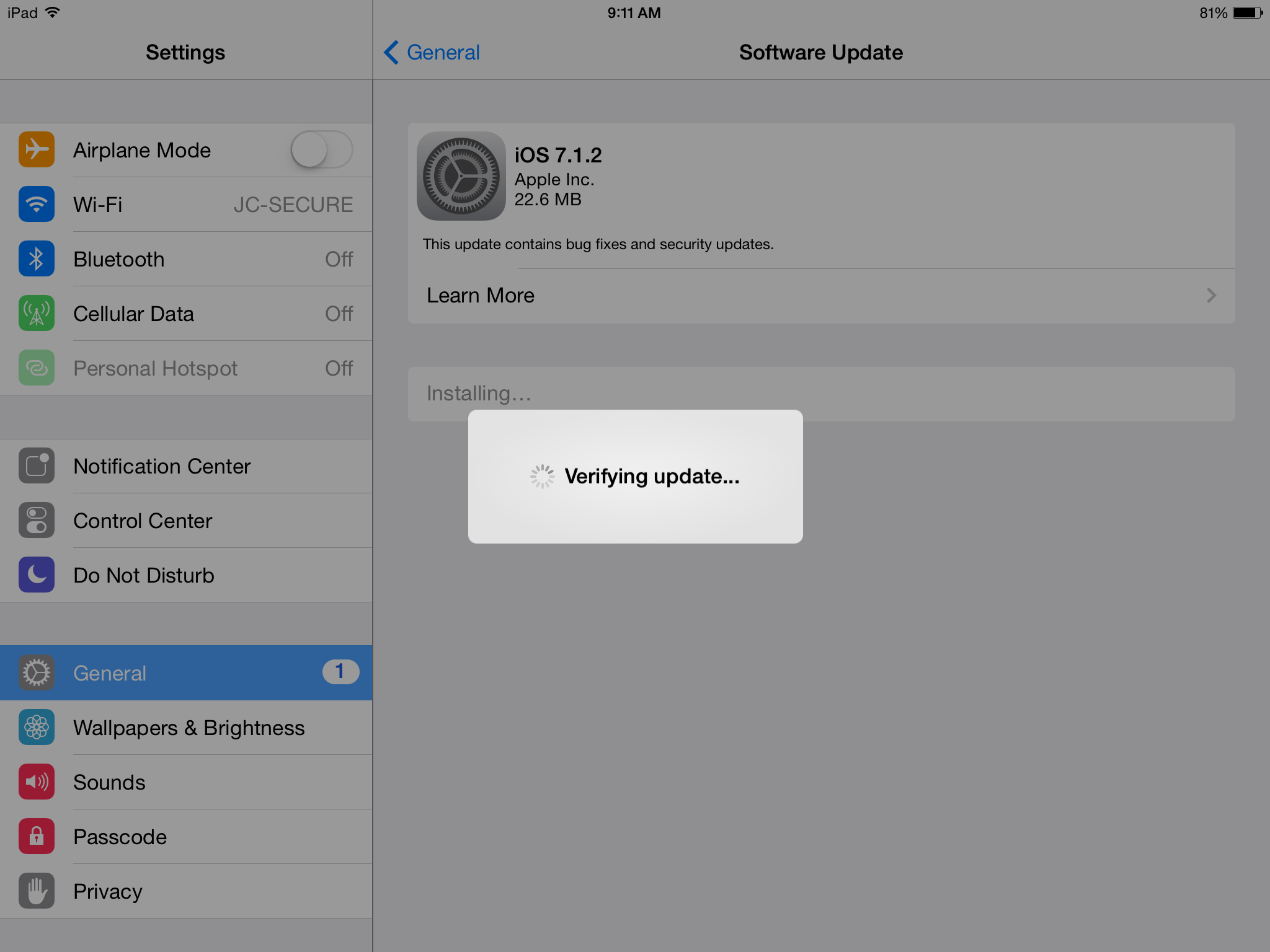 Step 8) Once the update has finished, your lock-screen will appear again, as seen below.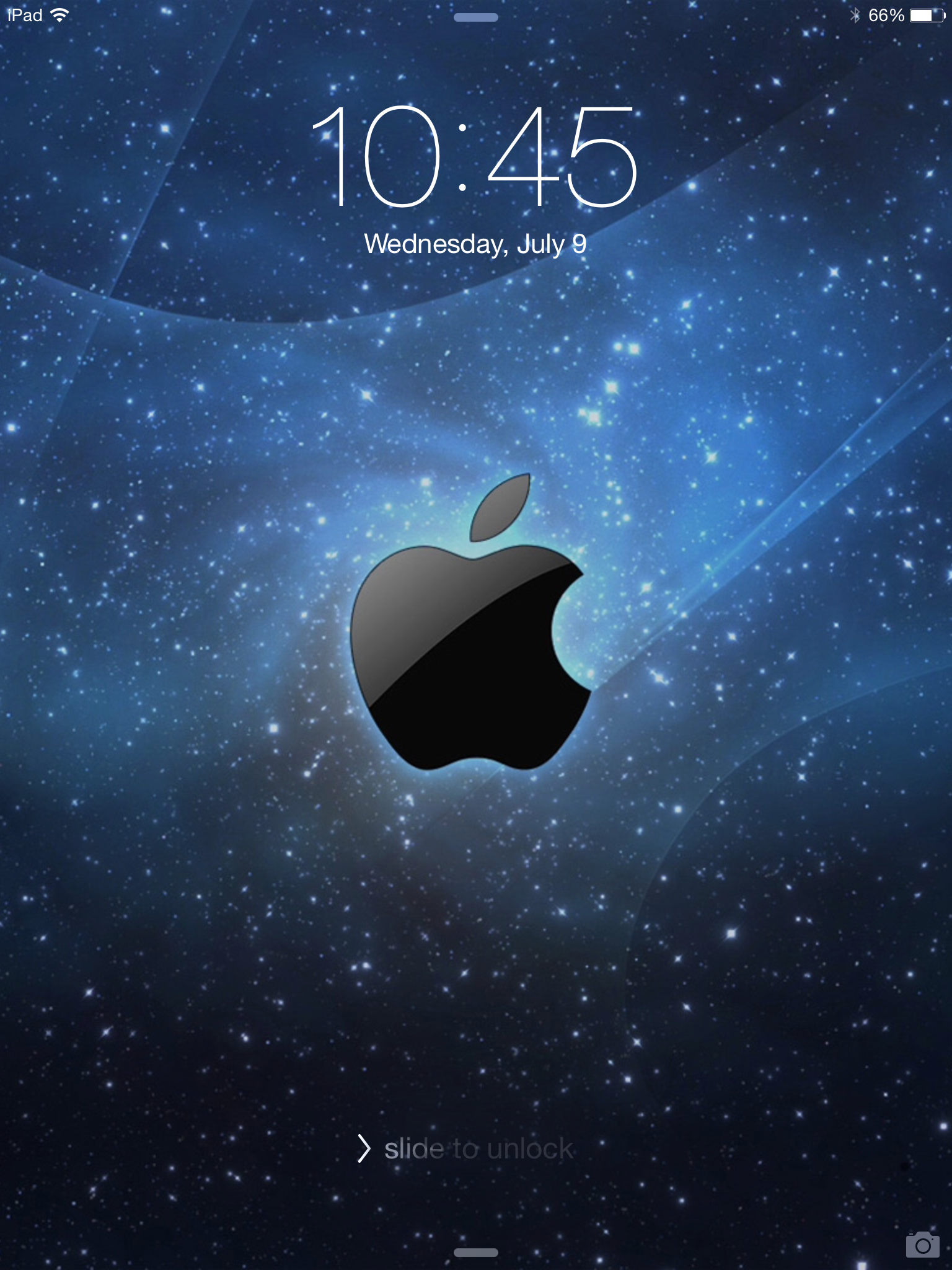 If you have any questions, please call the Technology Solutions Center x3619 or visit us at BAC C107.