Step 1) Find the wireless indicator in the top right of the client and verify the AirPort cart is on.

Step 2) Select JC-SECURE from the list of wireless connections.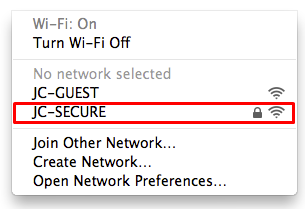 Step 3) A box will be displayed asking for your Eaglenet username and password. Please enter both and click Join.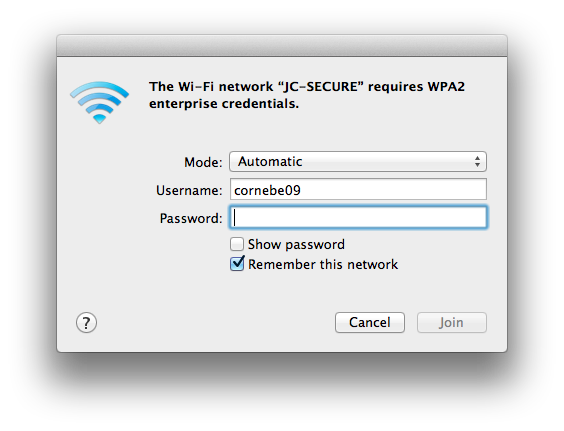 Step 4) Click OK to authenticate.
Step 5) An authentication warning message will pop-up, click Continue to connect to JC-SECURE.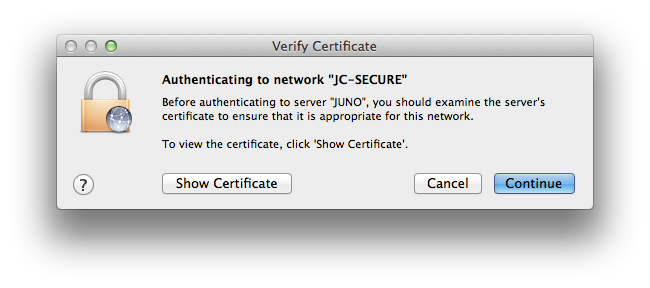 Step 6) You may need to authenticate one more time to create a secure connection to the wireless network. Enter your Eaglenet username and password again.
If you have any questions, please call the Technology Solutions Center x3619 or visit us at BAC C107.