Note: Remotes may differ.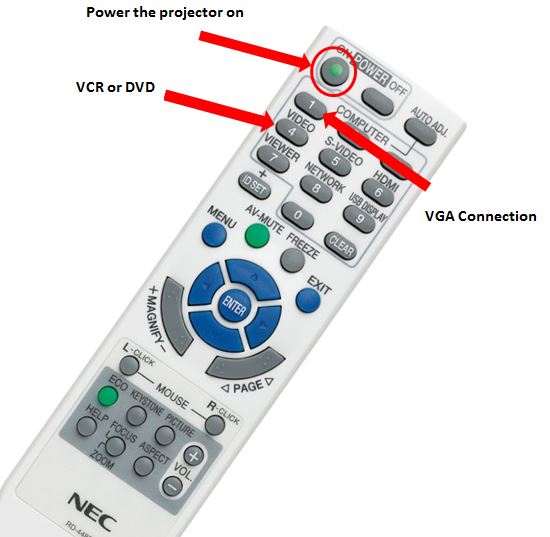 Step 1) Power the projector on
When using your laptop:
Step 2) Select Computer 1 on the remote.
PC Users: You may have to press F8 on your laptop's keyboard to connect to the projector.
Mac Users: You may have to go to Settings, select Display Preferences, and then click Mirror the Displays.
If you have any questions, please call the Technology Solutions Center x3619 or visit us at BAC C107.