This is what the Extron box looks like.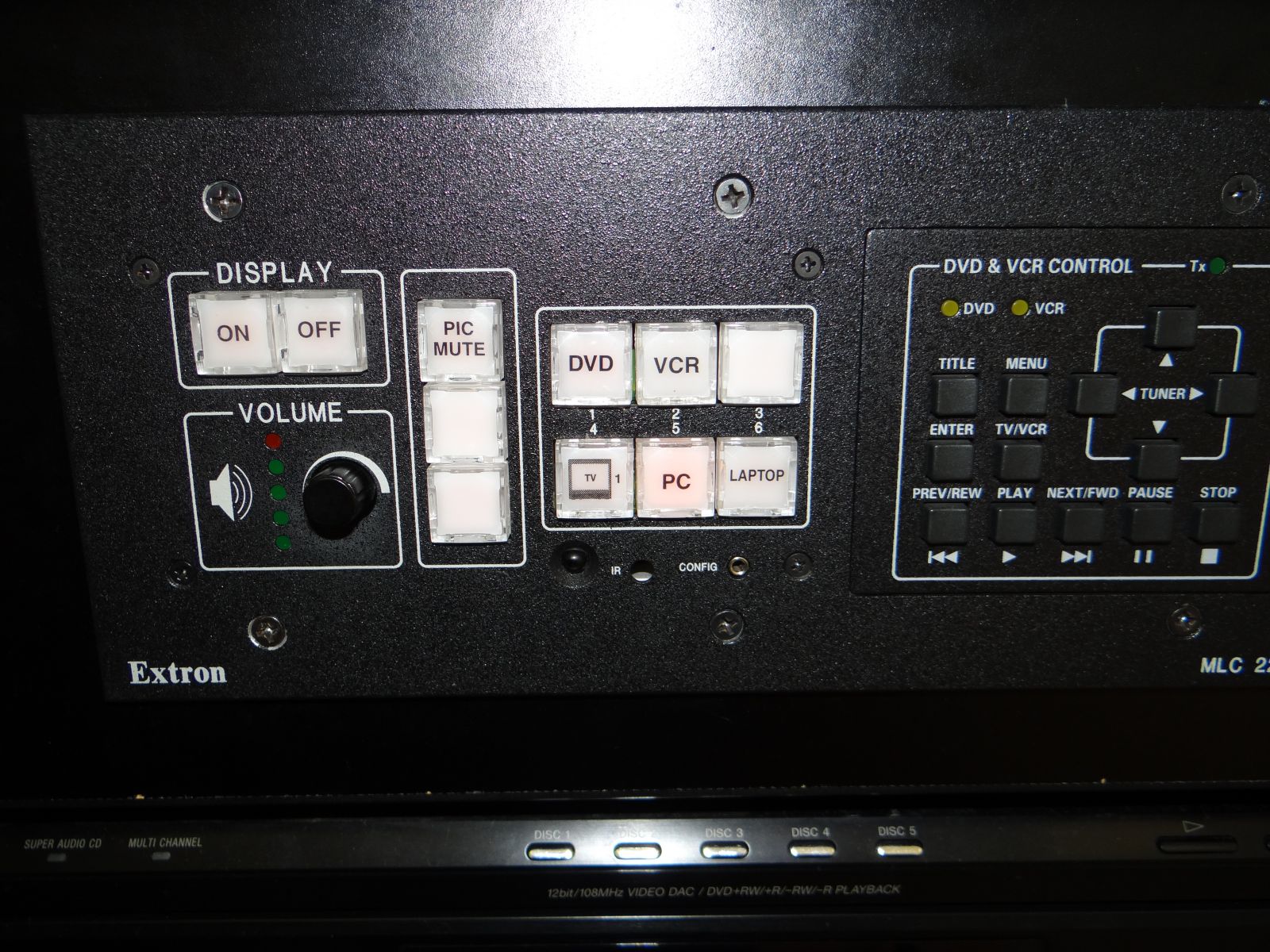 Step 1) Press the ON button under Display.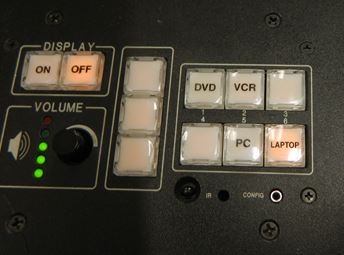 Step 2) Choose the input by pressing the button for it: DVD, VCR, LAPTOP, or PC.
Step 3) If using a laptop, be sure to plug in the VGA cable to your computer (Mac users will need an adapter).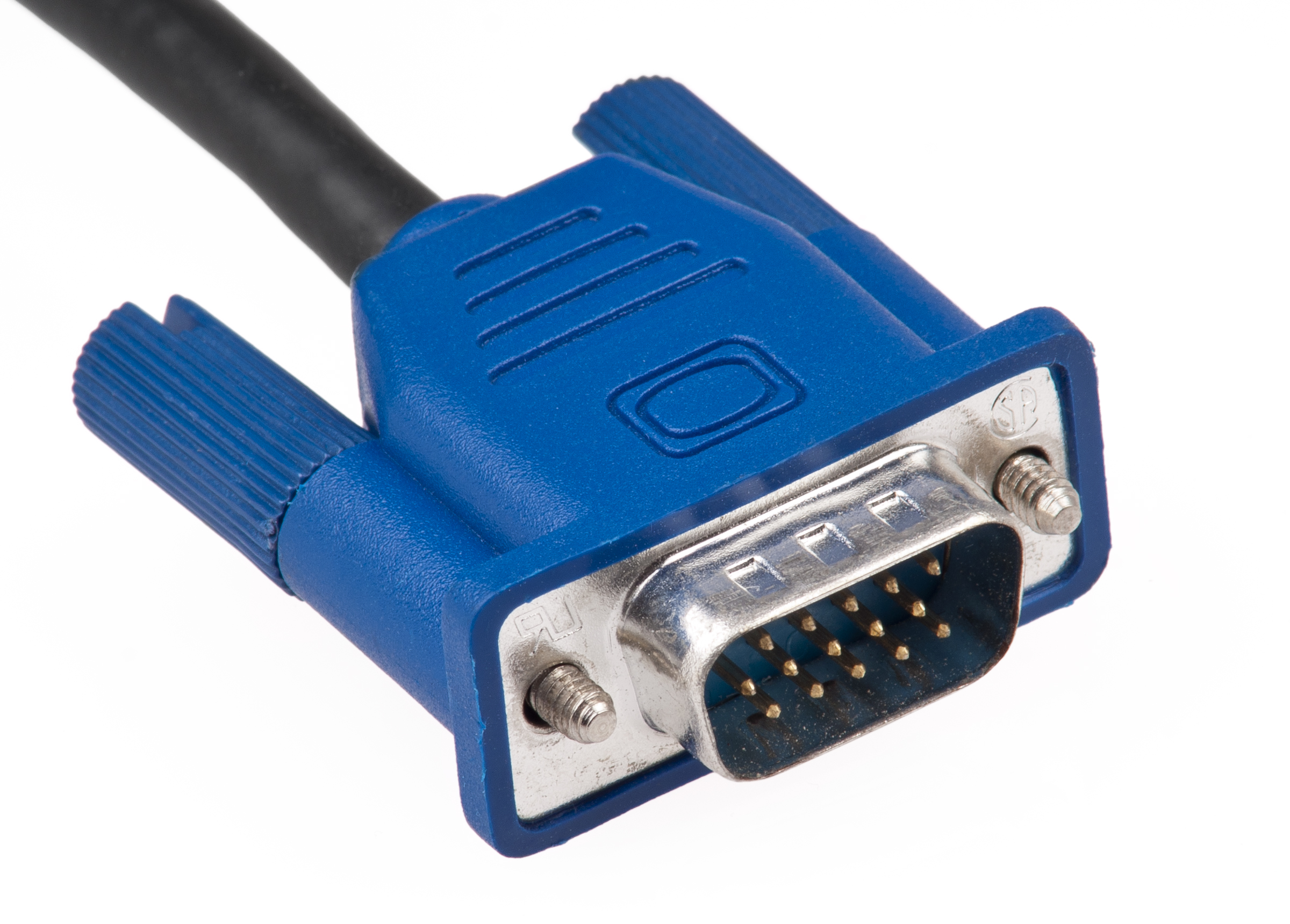 Step 4) To display what is on your laptop screen to the project:
Windows Users: Press F8 on your laptop to connect to the projector.
Mac Users: Go to Settings > Display Preferences > Mirror the Displays to connect to the projector.
If you have any questions, please call the Technology Solutions Center x3619 or visit us at BAC C107.