Requirements: Ethernet cord, Wii LAN adapter, a Wii
Step 1) Plug the Wii LAN adapter into the Wii USB port.
Step 2) Plug in the Ethernet cable into the adapter.
Step 3) Turn on your Wii and go to the main menu
Step 4) Select the Wii button, located in the bottom left corner.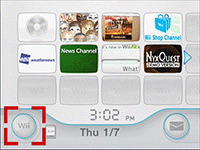 Step 5) Click Wii Settings.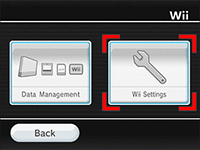 Step 6) Click on the arrow to the right of the screen and select Internet.

Step 7) Select Connection Settings.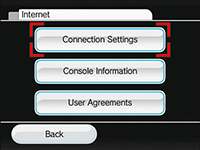 Step 8) Select an empty connection (if all of your connections are filled, clear one).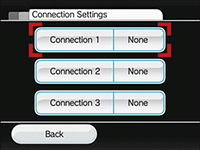 Step 9) Select Wired Connection.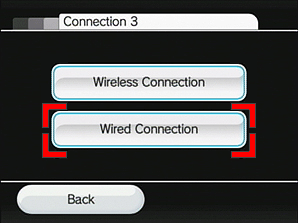 Step 10) Click OK to initialize a connection test (if the connection fails make sure all of your cords are plugged in correctly).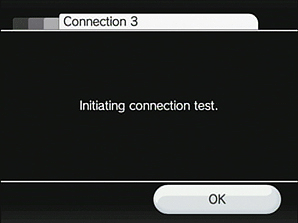 Step 11) If the connection succeeds, go here: Device Registration. Click Agree and the click Register your Game Console. Follow the instructions on the page.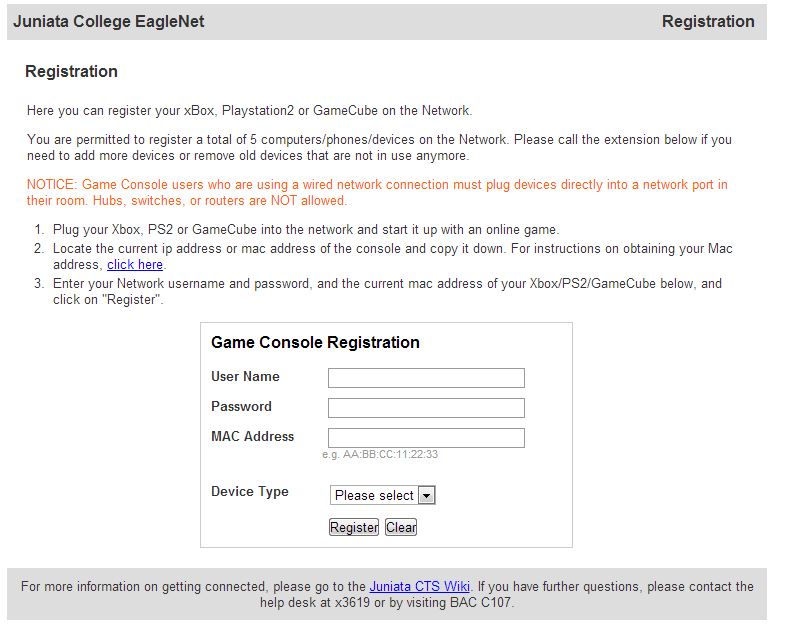 To find your MAC address for the Wii, you will need to go to Wii Settings --> Internet --> Console Settings.
If you have any questions, please call the Technology Solutions Center x3619 or visit us at BAC C107.