Students are automatically added to your course rosters at the start of the semester through the end of drop/add, however we don't currently have a process in place to automatically remove students who drop a course. To remove a student from a course, the faculty member should follow these steps.
1) In the 'Administration' panel in your course, navigate to 'Users' and then to 'Enrolled Users'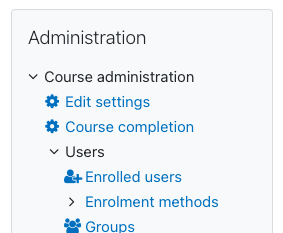 2) This should provide you a list of the students in your course. From there, click the trash can icon to the right of the student's record.