If you've forgotten the answers to your security questions at accounts.juniata.edu, you can change them using these steps.
Step 1) Visit https://accounts.juniata.edu and click on the 'User Registration' link.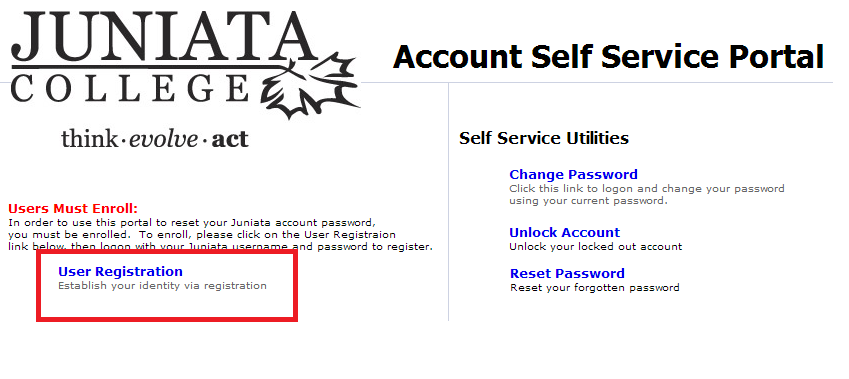 Step 2) It should then prompt you to log in. Provide your EagleNet username and password
Step 3) If not already selected, click on the 'Enrollment' tab to view that section
Step 4) Click on the pencil icon next to 'View my security questions' item in the 'Security Questions & Answer' area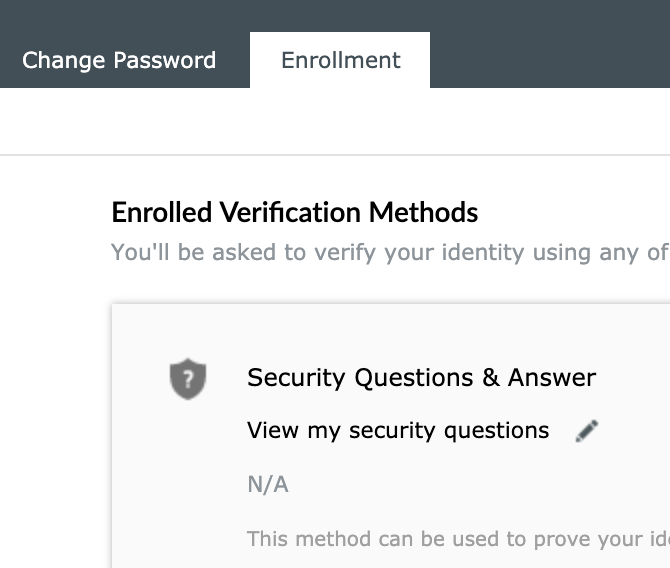 Step 5) A panel will appear showing your questions. Click the 'Modify' button.
Step 6) You can then modify your answers to the existing questions or select new question/answer pairs.
Step 7) When finished, click the 'Update button'