1. Go to the Self-Service application by visiting the Arch at http://arch.juniata.edu, clicking on the Applications drop-down menu, and choosing Colleague Self-Service.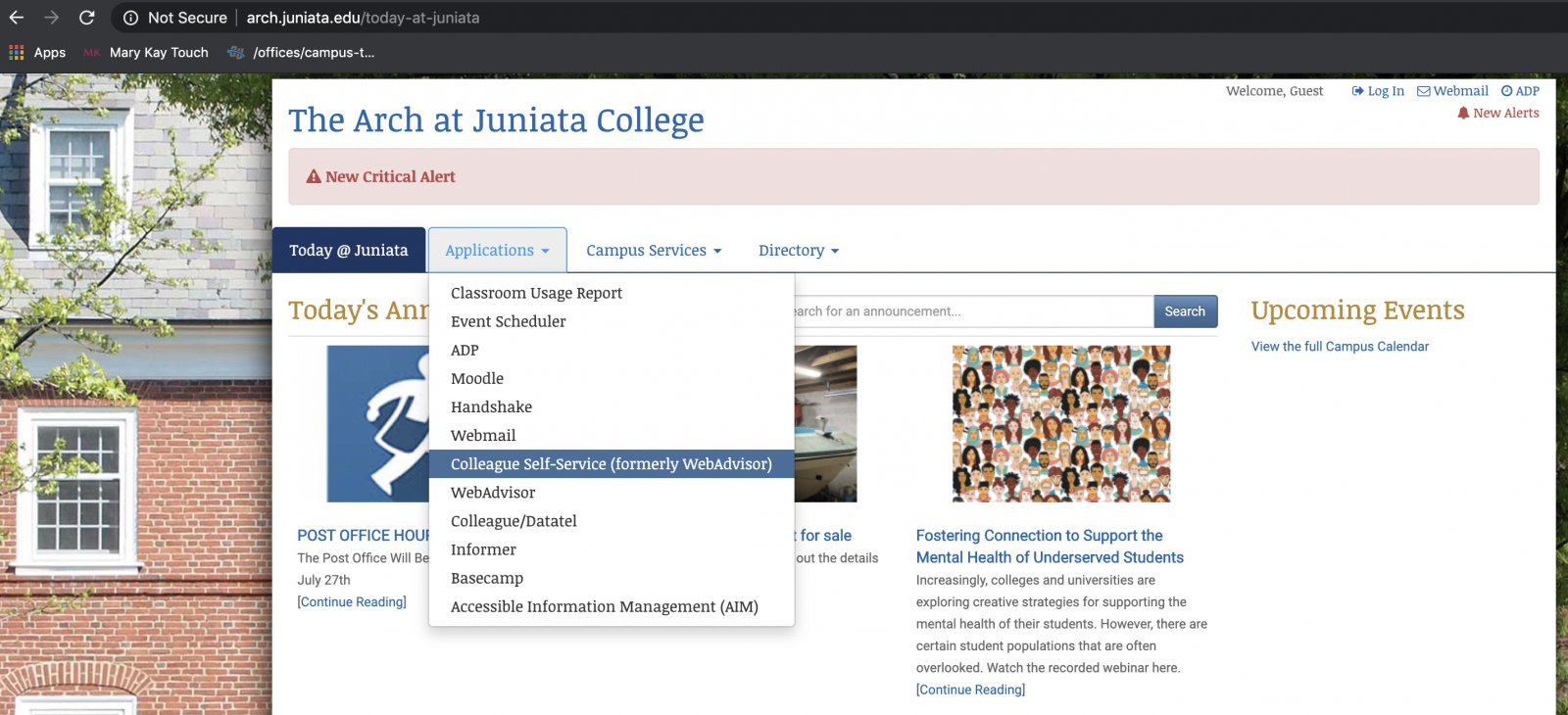 2. Log into Self-Service using your Juniata username in lower case (do NOT include the @juniata.edu portion) and password.
3. In Self-Service, click on your username button (top right side of window) and choose User Profile.

4. Scroll down to the Phone Numbers section and either add a new cell phone number or update an existing cell phone number. Click the Add Phone or Update Phone button to save changes.