After logging in to Moodle, you should arrive at the Moodle Dashboard. By default, this customizable landing page should show you 'Course Overivew' panel as the main focal point of the page. This panel should contain a set of courses in which you've already been enrolled. (Note, you may need to enroll in a course within Moodle following the instructions at http://help.juniata.edu/view_article.php?article=156.)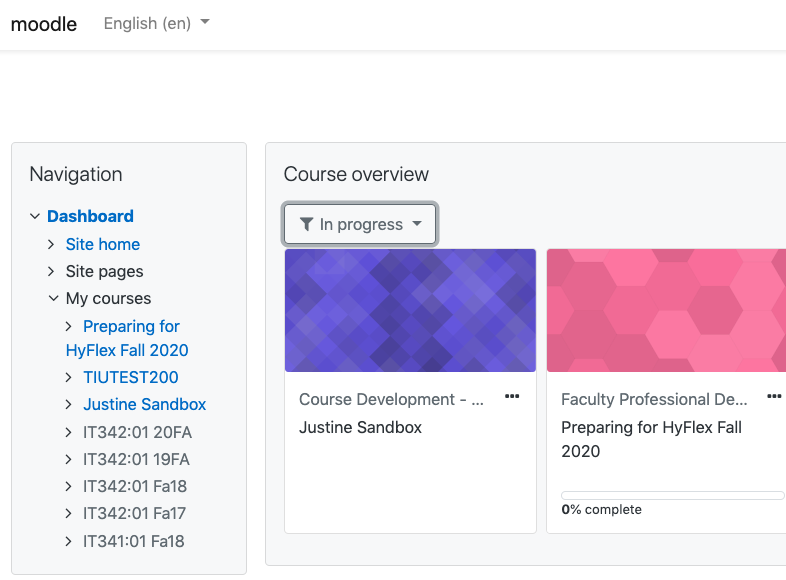 In the example shown above, the Course Overview panel is being filtered to only show courses currently 'In progress' (which is determined by course dates). If you are looking for a course that you are enrolled in and it is not showing in your list, you may need adjust the filter.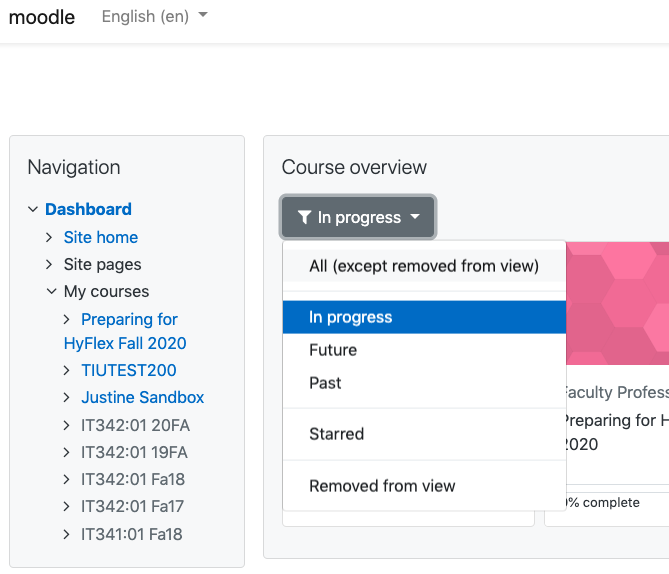 Your course list is also accessible via the 'Site Home' link in your navigation.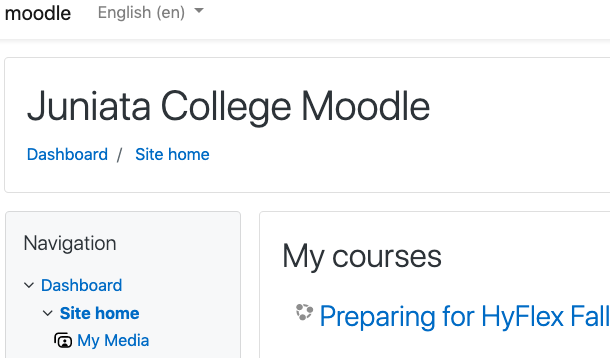 Courses can also be accessed directly via the navigation links.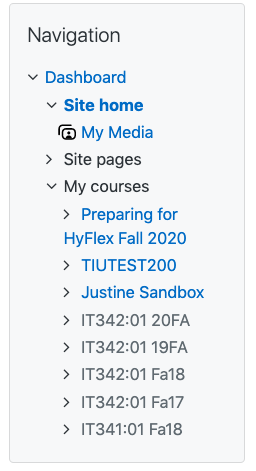 If you are looking for a course that does not show in these areas, you may need to first enroll in the course within Moodle. Instructions for enrolling in a course can be found at http://help.juniata.edu/view_article.php?article=156