Oftentimes you will be automatically enrolled in your courses in Moodle by the instructor or the system, however occasionally you will need to find a course and enroll yourself. (To see courses you are already enrolled in, follow the instructions at http://help.juniata.edu/view_article.php?article=157.) To find and enroll in a course, follow these steps after logging in to Moodle:
1) Click on the 'Site Home' link in the Moodle navigation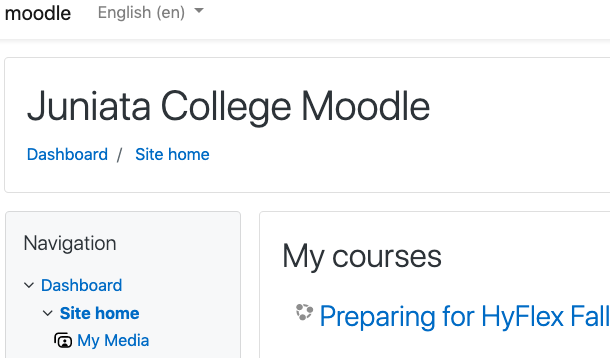 2) Scroll to the area below the list of courses you are already enrolled in that list the course categories. Locate your course's department and click it to view courses within that department. Alternatively, you can also search on the course number or title to see a list of possible matches.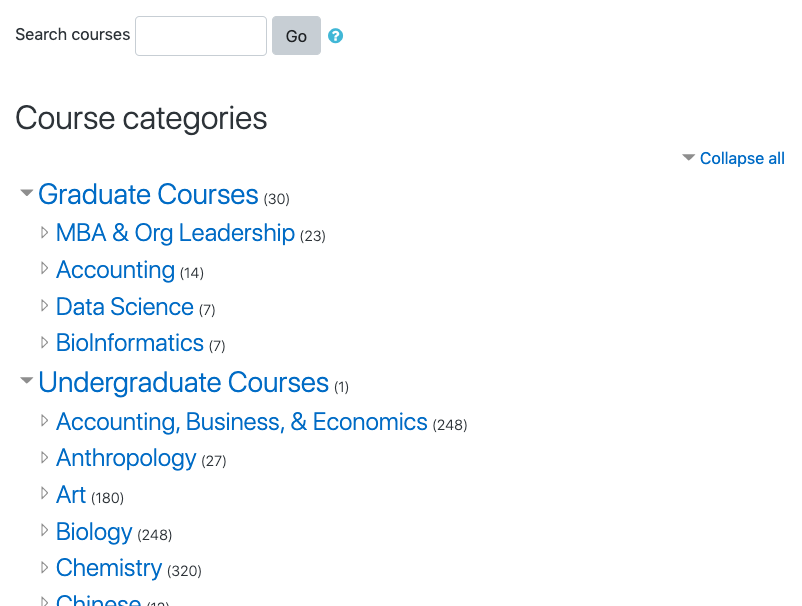 3) Choose the course you wish to enroll

Note that only some courses may allow self-enrollment. These courses will be shown with an open-door icon.

If a course has self-enrollment enabled but also requires an enrollment key, a key icon will be shown. Enrollment keys are provided by instructors, typically in the course syllabus, a welcome email, or during class.

After enrolling in the course, you should be taken to the course main page. You can later return to the course through it's link on the site dashboard or home.