Login to O365 and click on the Teams app to set up a team.

Click on Join or create team button on far right top.

Select Create a team.

Select a team type.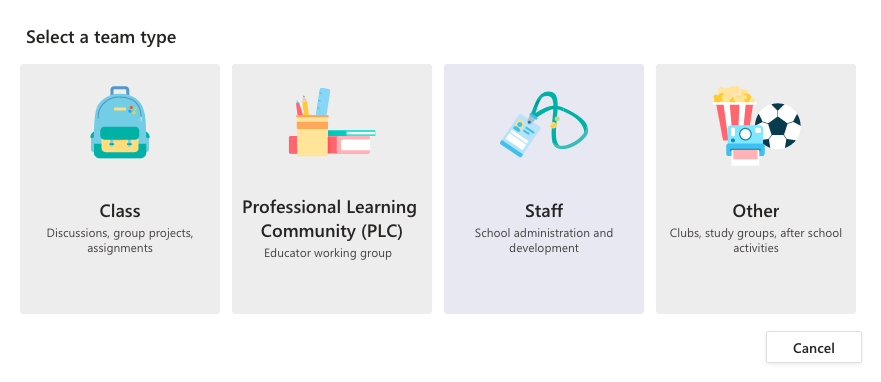 Fill out the "Create your Team" window and then choose Next.
Add people – you won't be able to add yourself (since you are the creator/owner of the team already).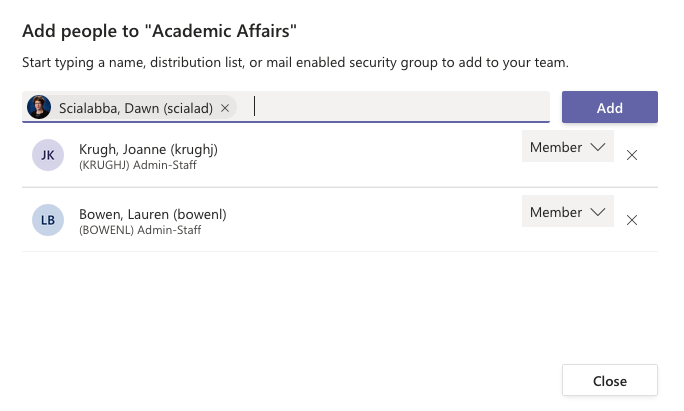 Also, a quick start guide and online training are available. For more information about Teams.