You can sign documents electronically using Adobe Acrobat or Acrobat Reader.
1) In Acrobat, click on the sign icon in your toolbar or use the View->Tools->Fill & Sign->Open option from the menu.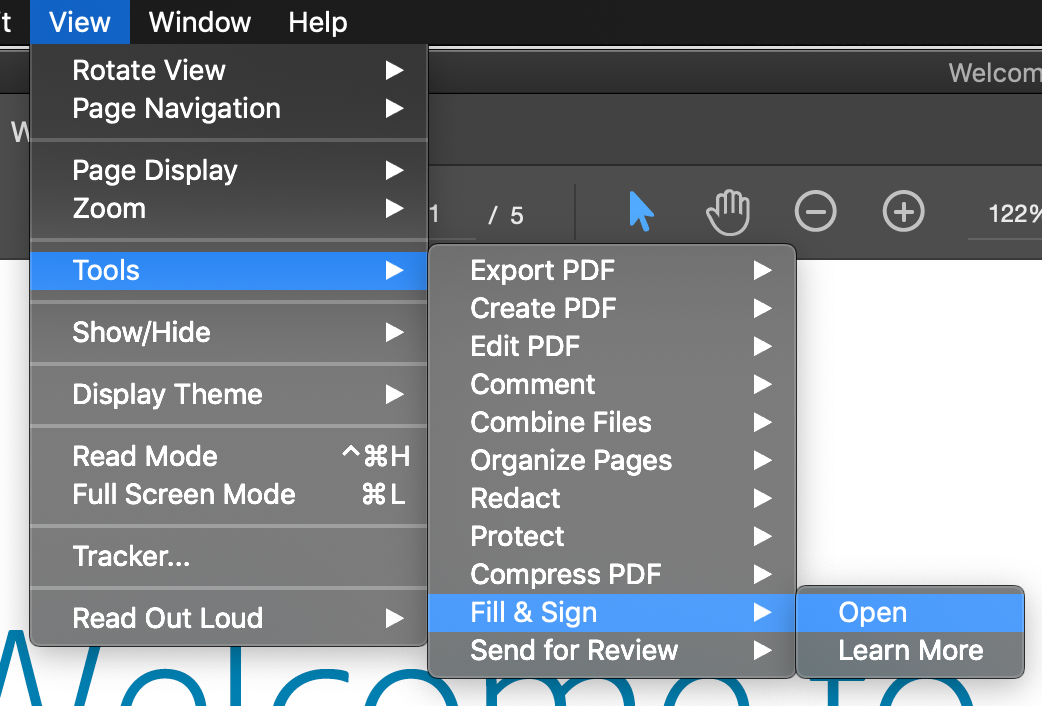 2) Click the 'Add Signature' option.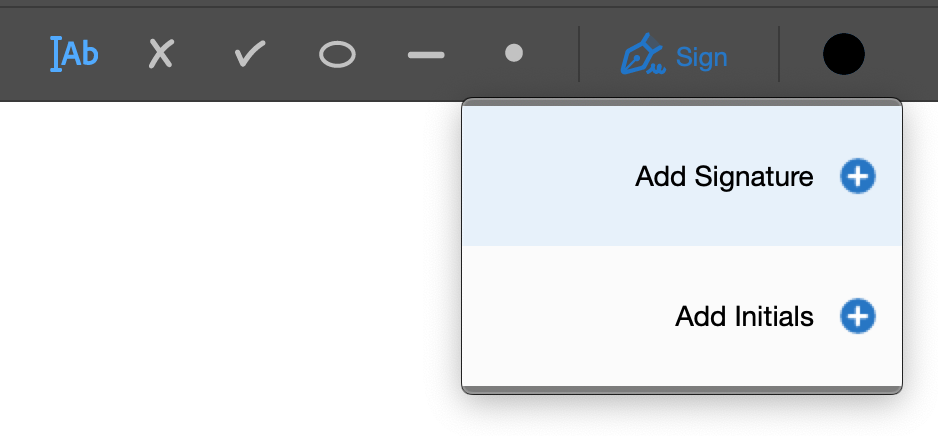 3) Provide your signature and click the 'Apply' button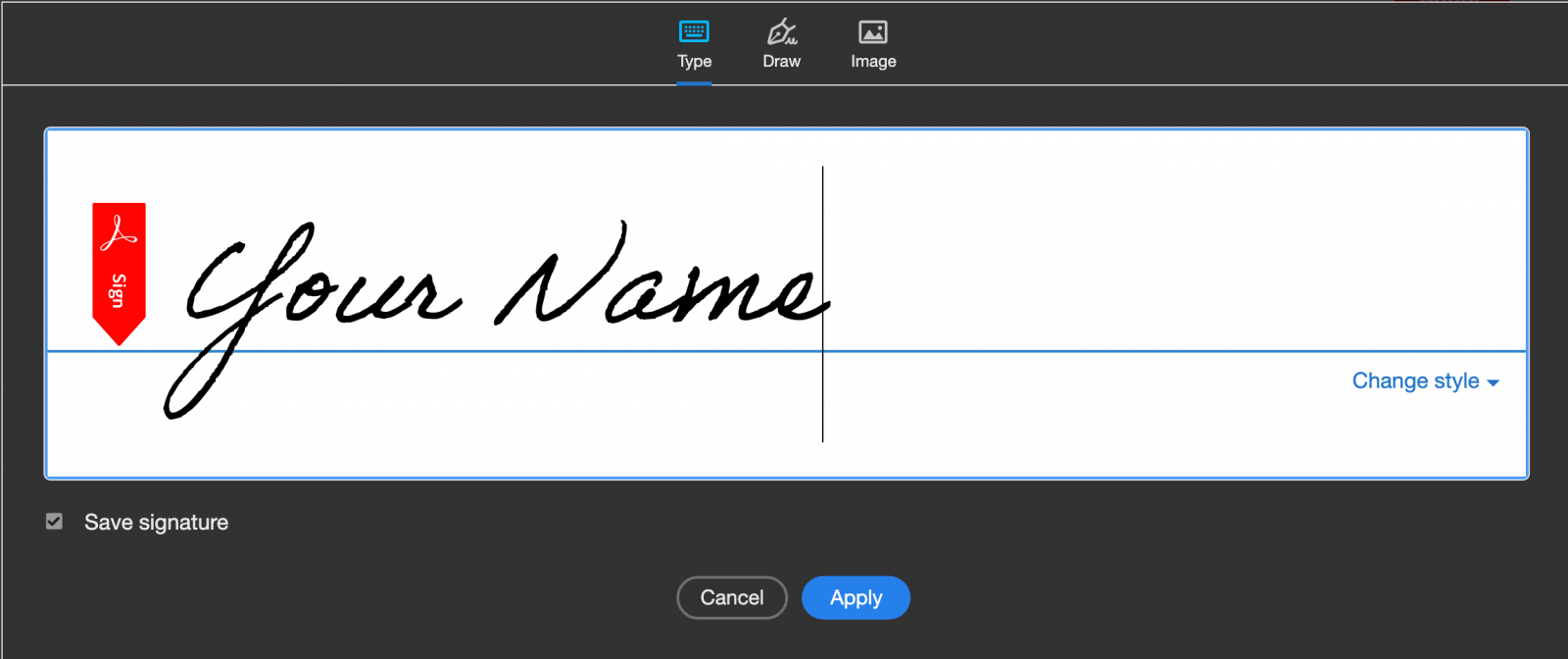 4) It should then allow you to place the signature on your pdf document. Move it to the approriate location and click to place the signature.
5) Save your document
Full instructions on these features can be found at https://helpx.adobe.com/reader/using/fill-and-sign.html