Before registering for courses, students must accept the 'Student Financial Responsibility' agreement in Colleague Self Service. To view and agree the statement:
1. Log in to Colleague Self Service at https://selfservice.juniata.edu/Student/
2. After logging in, click on the 'Required Agreements' option available in one of two places:
Under your username in the upper right of your screen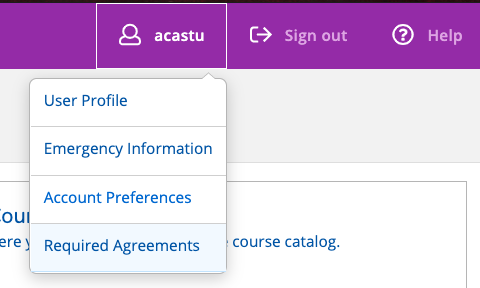 As the last item under 'User Options' in the left-hand nav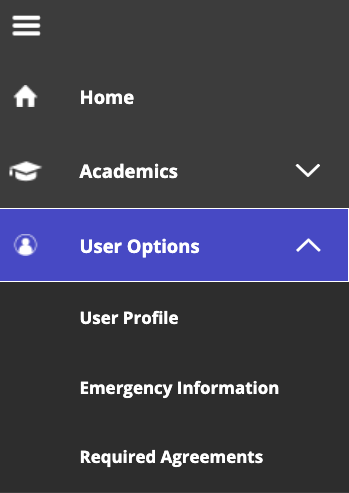 3. You should then be presented with the agreements currently available. Click 'View' next to the appropriate agreement.

4. Review the agreement and click on the 'Accept' button located at the bottom.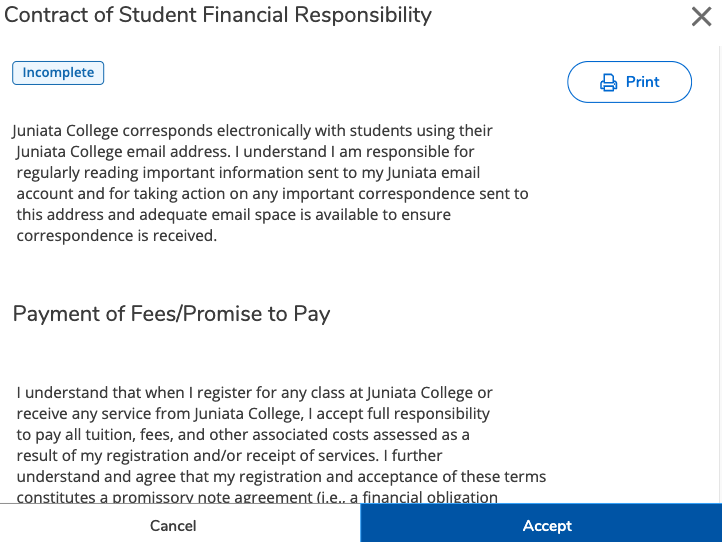 If you experience any difficulty with this process, please reach out to the Registrar's Office for assistance.