To assign final grades using the Colleague Self-Service Portal:
1) Visit https://selfservice.juniata.edu/Student/ and log in with your EagleNet credentials.
2) After logging in, click the 'Faculty' link. (If you do not see the faculty link, please submit a work order requesting faculty access to Colleague Self-Service.

3) Select the course section for grade entry.
4) On the 'Section Details' page for the course, click on 'Grading' in the options below the course details.
5) Click on 'Final Grade'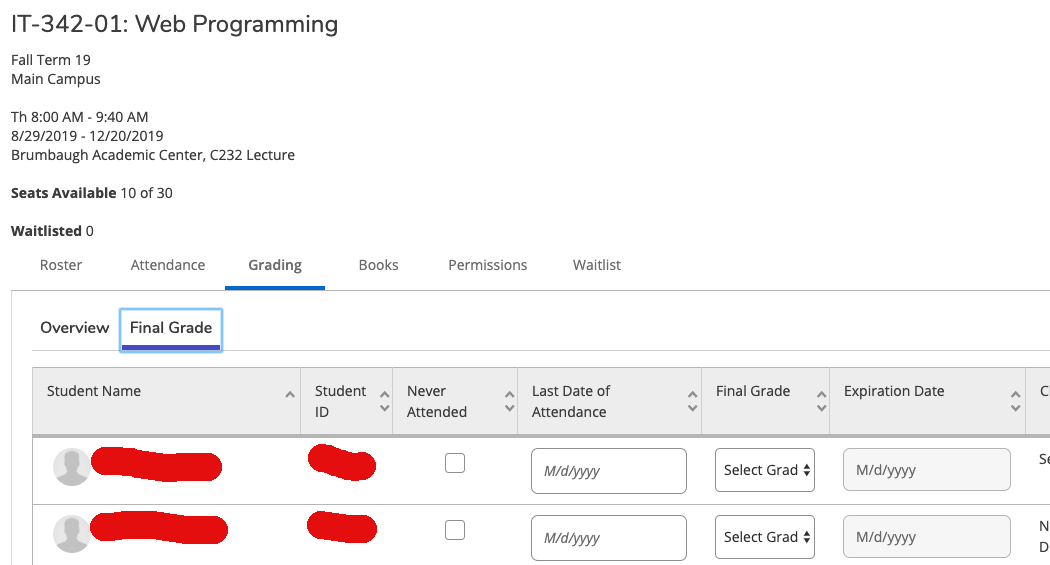 6) Enter the grades for students in the section provided.
Individual grades are saved immediately after selecting them from the drop-down box. There is no button to press to save them.
An expiration date is required only in the case of an Incomplete (I) grade. For more information on expiration dates, please contact the Registrar's Office.