Step 1) Open your phone's app store and search for Microsoft Authenticator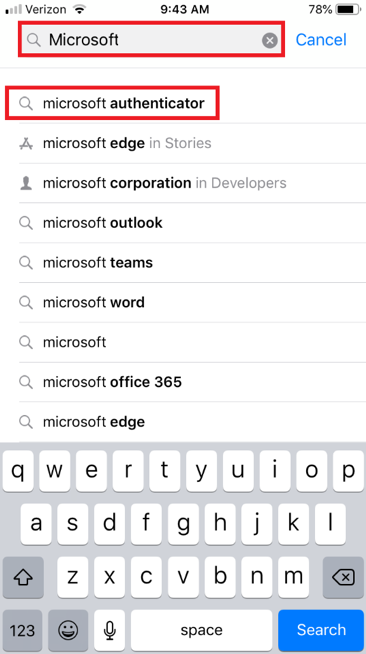 Step 2) Install the authenticator app on your phone.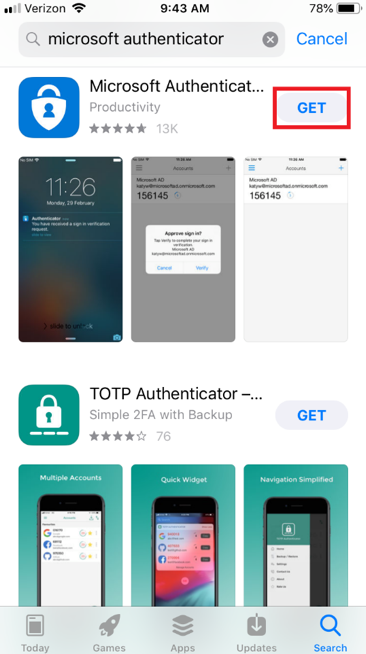 Step 3) Open the Microsoft Authenticator app on your phone. When prompted for allowing notifications, press 'Allow'.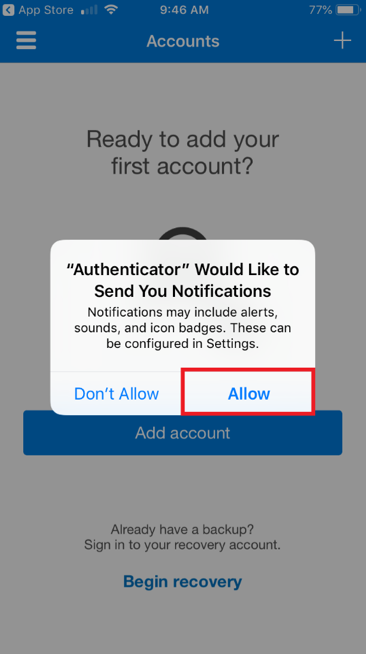 Step 4) Press 'Skip' to proceed to the main screen of the application.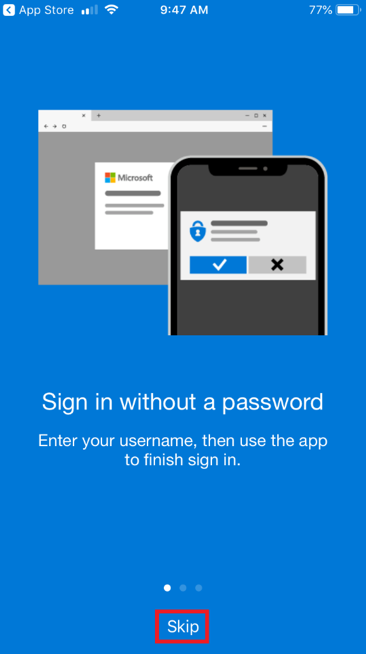 Step 5) Press 'Add Account' to begin the multi-factor authentication setup.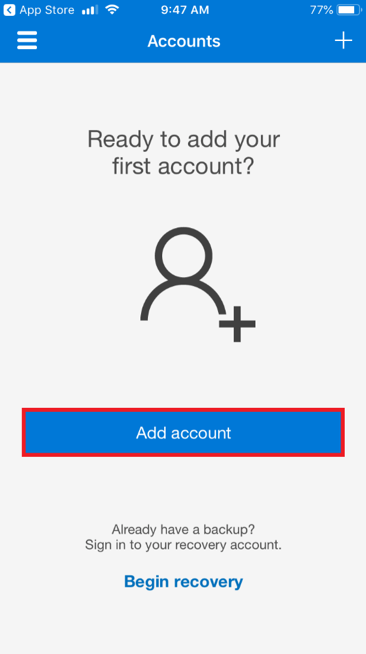 Step 6) Press 'Work or school account' and press 'Ok' when prompted for access to the camera. (The authenticator application will use the camera to scan the QR code that will be provided later.)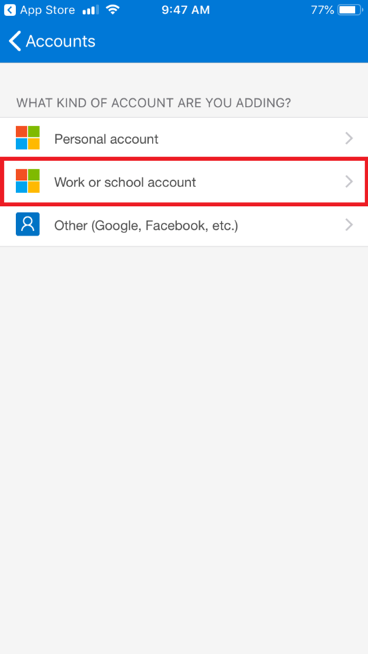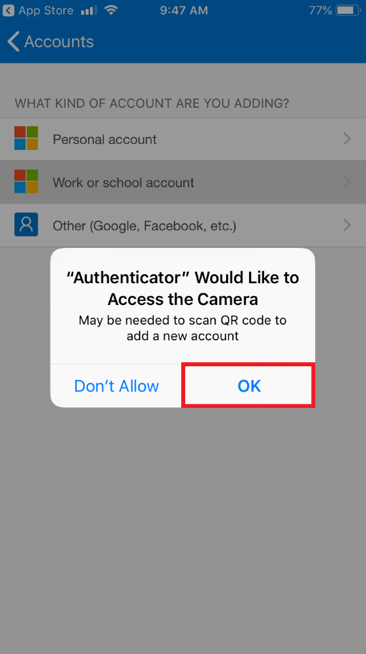 Step 7) Open a web browser (preferably with another device) and type in "https://outlook.office.com" to sign-in with your Juniata credentials.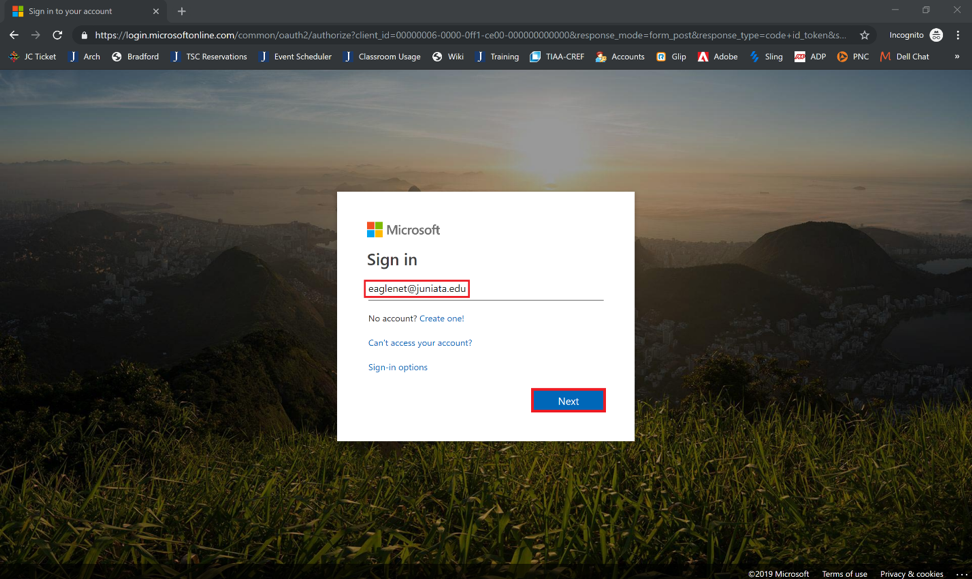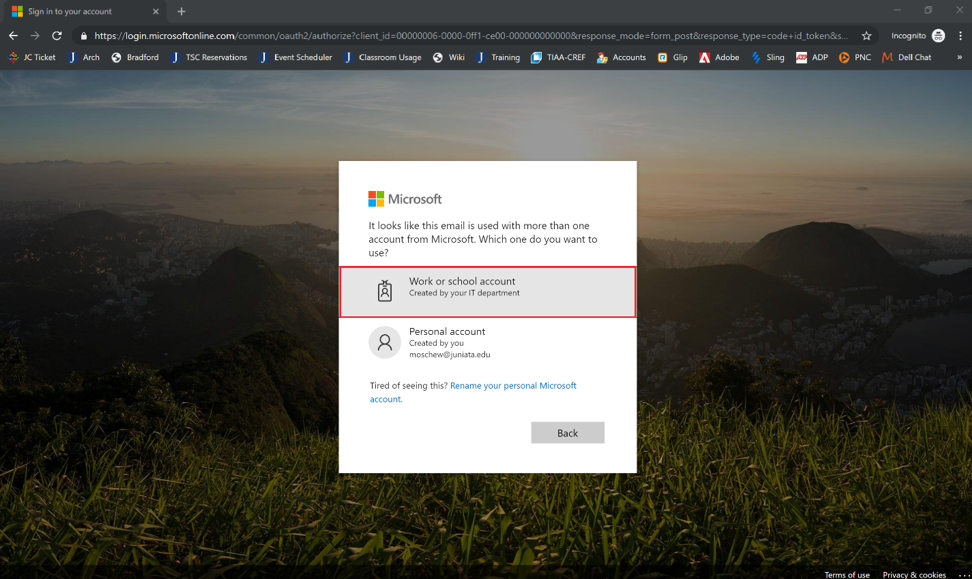 Step 8) Enter your Juniata email address and password when redirected to the Juniata College Log-in screen.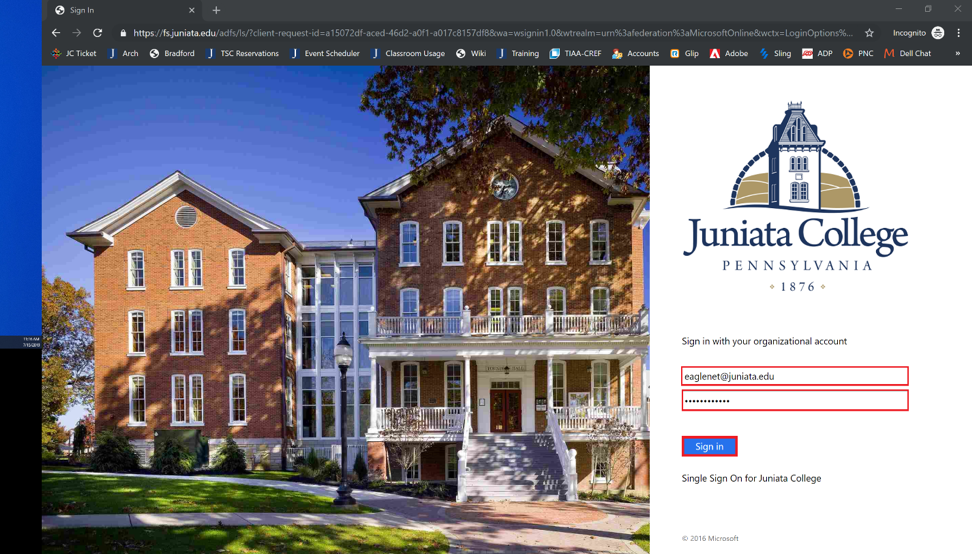 Step 9) Press 'Next' when prompted for additional information.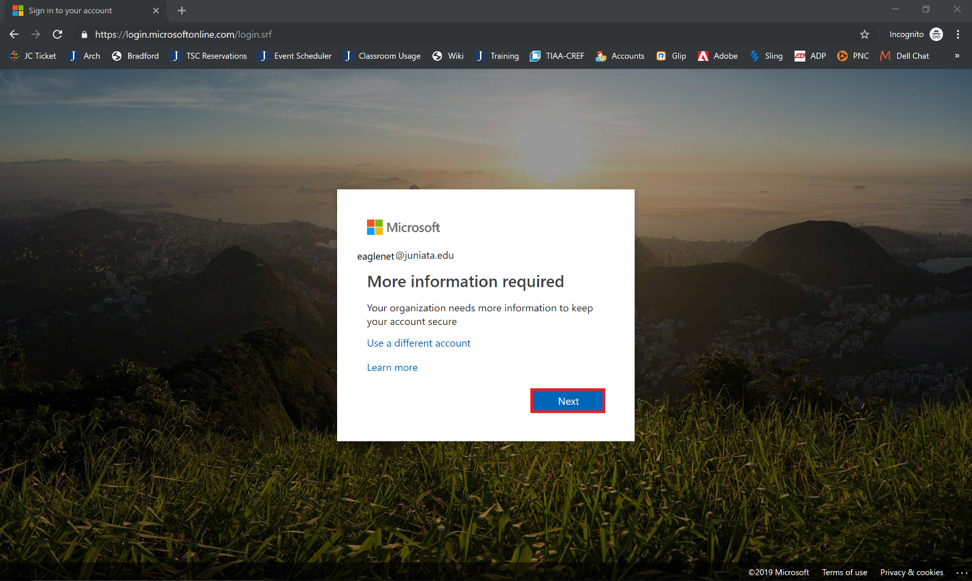 Step 10) You will be presented with this screen to select the contact method for multi-factor authentication. Click the dropdown menu under 'How should we contact you?' and select 'Mobile app'. Select 'Receive notifications for verification' for 'How do you want to use the mobile app?' option. After selecting the two options correctly, press 'Set up' to proceed.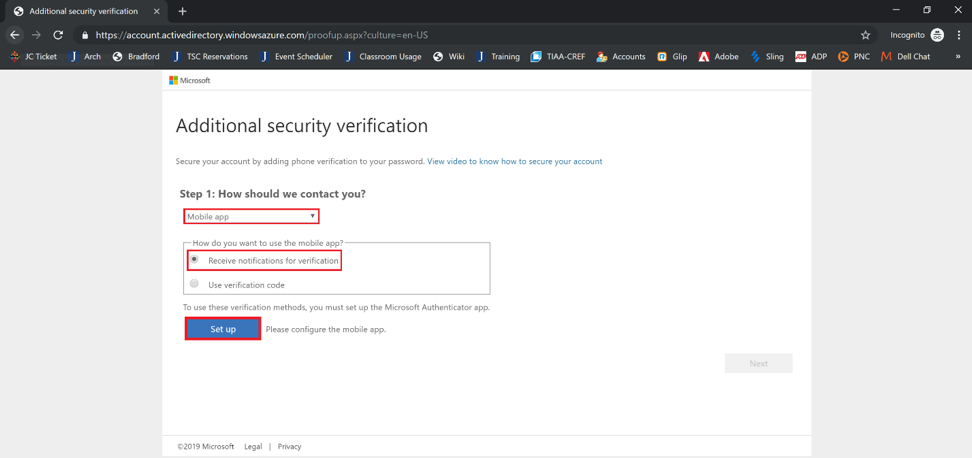 Step 11) A QR code will appear after pressing 'Set up'.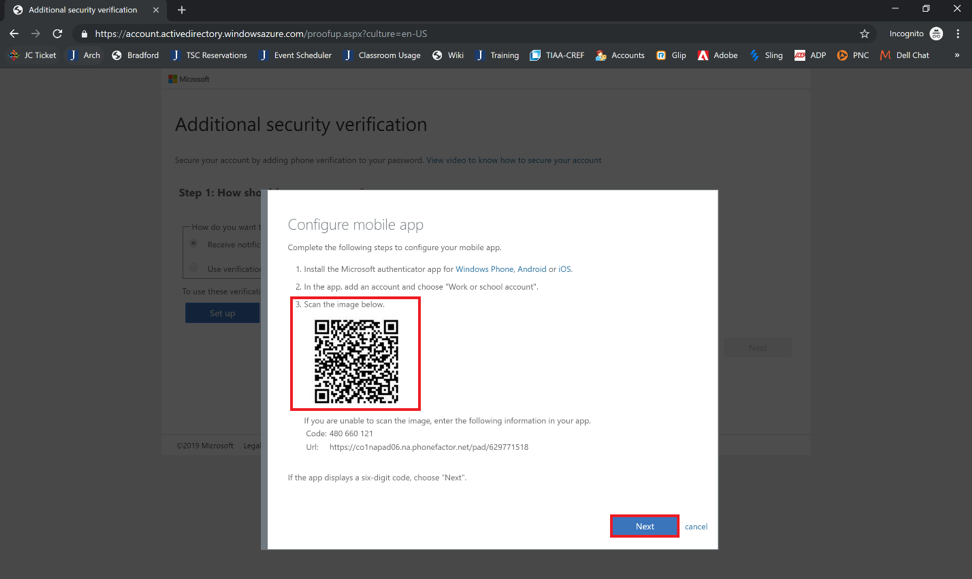 Step 12) Use the Microsoft Authenticator app on your phone to scan the QR code.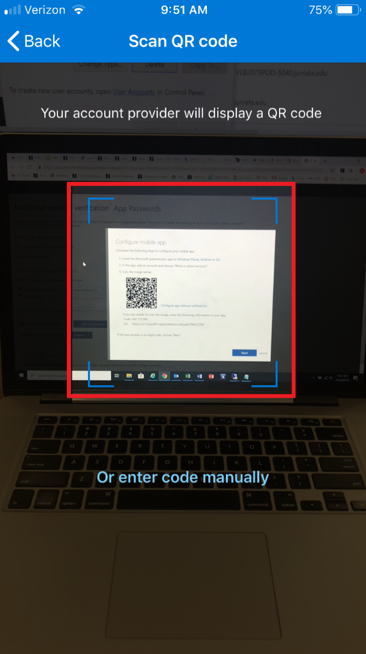 Step 13) Once you scan the QR code, press 'Next' to start the verification process.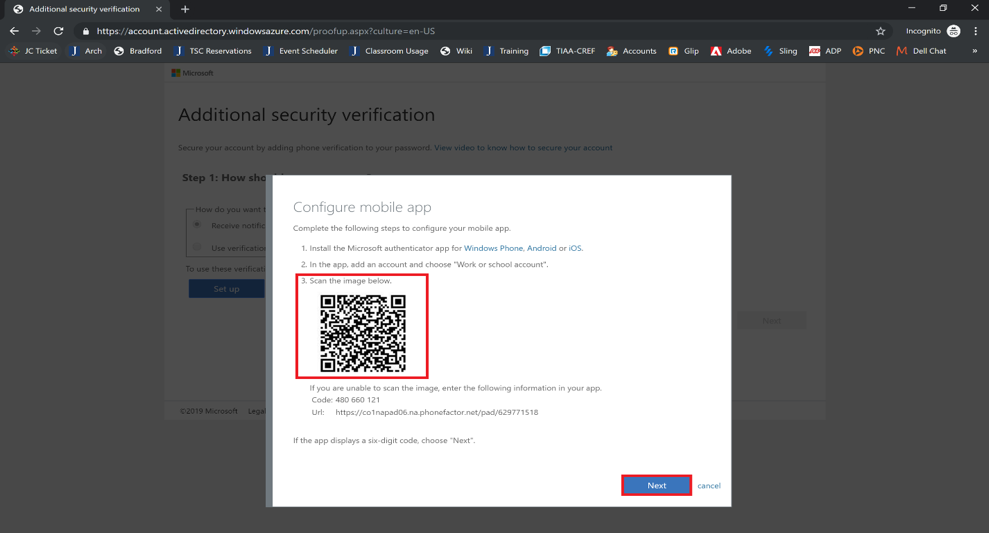 Step 14) The Microsoft Authenticator app will ask if you would like to 'Approve sign-in'. Press 'Approve' to verify that you are setting up the multi-factor authentication.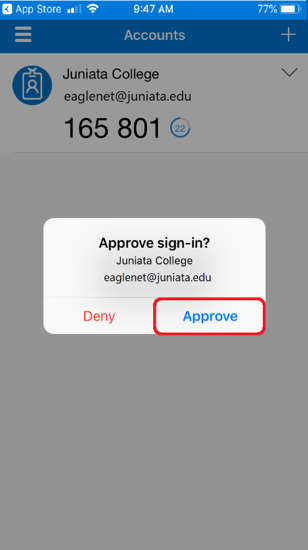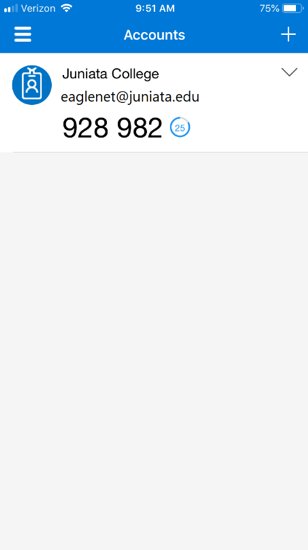 Step 15) In case you lose access to the mobile app, additional security verification is needed. Please provide your phone number with the correct country or region to proceed. Select 'Next' after entering your phone number.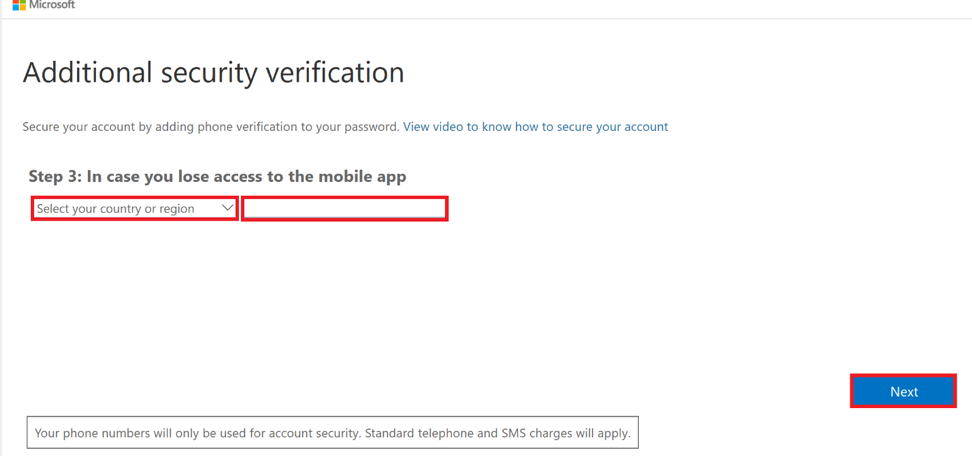 Step 16) Press 'Done' to finish up the security verification process.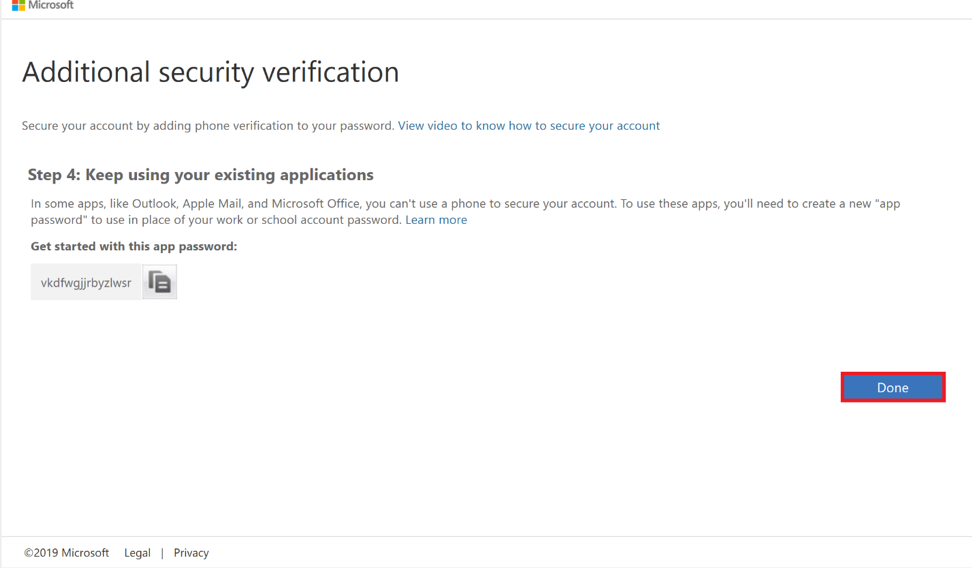 Step 17) At this point you should now be able to access your email. Whenever connecting to your email from another device or if you are traveling you will be prompted to confirm your access through the Authenticator application you installed on your phone.
NOTE: If you would receive a notification from the authenticator app regarding access and you did not attempt to access your email, it is an indication that someone else has attempted to log in to your account and has your credentials. You should NOT approve the request and should change your password.
If you have any questions, please call the Technology Solutions Center x3619 or visit us at BAC C107.