Advisors are able to help students to search for and register for courses using the Self-Service interface by logging in at https://selfservice.juniata.edu/Student using their EagleNet credentials.
Step 1) After logging in, you will be presented with the welcome page. To view your advisees, click on the 'Advising' option.

(Note: This page can also be accessed by clicking on the 'Daily Work' briefcase icon on the left and then choosing 'Advising Overview' from the 'Advising' menu)
Step 2) You will be presented a list of your advisees.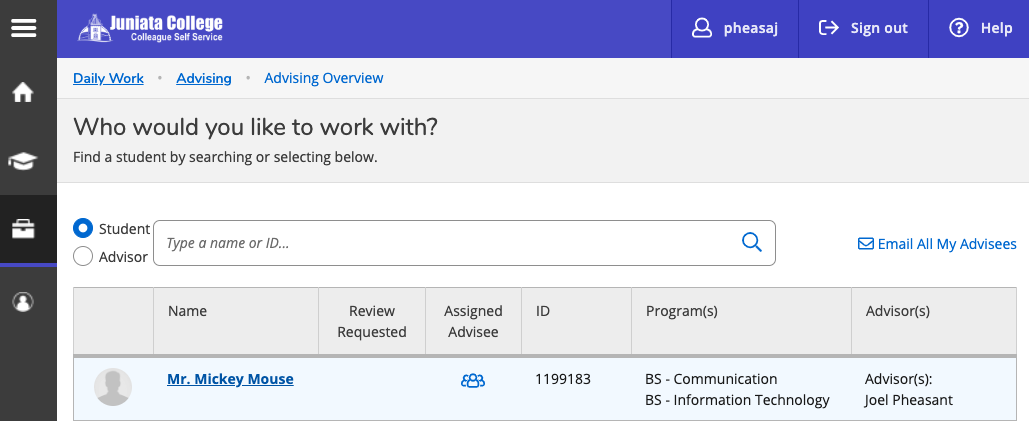 Step 3) Clicking an advisee will take you to the 'Advisee Detail' page for that student. This page shows general information for the student at the top with more specific information further down the page.