Similar to Google Drive or Dropbox, Microsoft OneDrive can be used to share documents with other Juniata users. Users should not store highly restricted data in Microsoft OneDrive, but it can be used to store individual work files and share working documents with others. (Note: All Juniata users have 1TB of storage)
To access your OneDrive storage via the web:
1. Log in at login.microsoftonline.com with your Juniata email address and password.
2. Once logged in, choose 'OneDrive' from the list of apps. (If the list of apps does not appear after logging in, you are able to access that list from any of the Microsoft online applications by clicking on the button with 9 dots that appears in the upper left corner of your browser window.)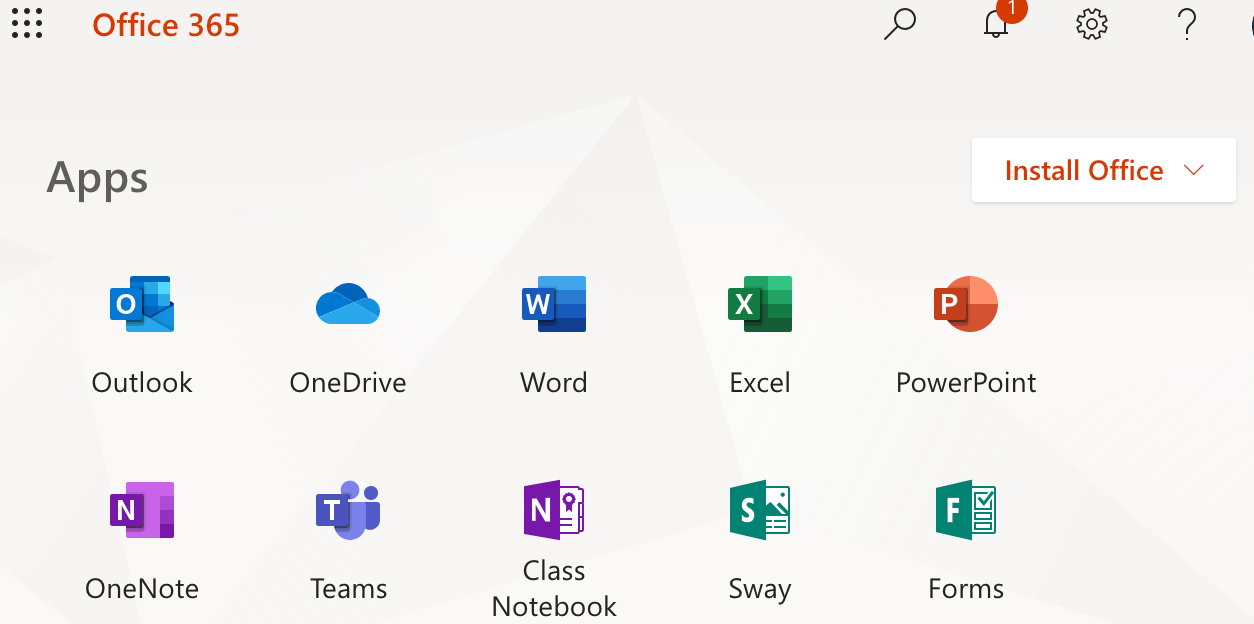 3. To create a folder to share, click on the "+New" button and choose 'Folder'. (Give the folder a name when prompted.) You can also use the upload button at this time to store a document directly at this level of your OneDrive folder.
4. Once the folder is created, click on the folder to access it and then use the 'Upload' option to add the files you want to share.
5. After adding files, click on the 'Files' folder on the left or in the breadcrumb trail above your file listing to return to the root of your OneDrive folder.
6. Move your mouse over the folder (or file) you created and an option to 'Share' will appear.

7. If you do not wish for other users to be able to edit the document, you can adjust that setting by click the 'People you specify can edit' area and unchecking the box to allow editing. (There are other share settings in this area also.)
8. Add the email addresses of the Juniata users you want to have access and then click the 'Send' link. (Files are only able to be shared with other Juniata users.)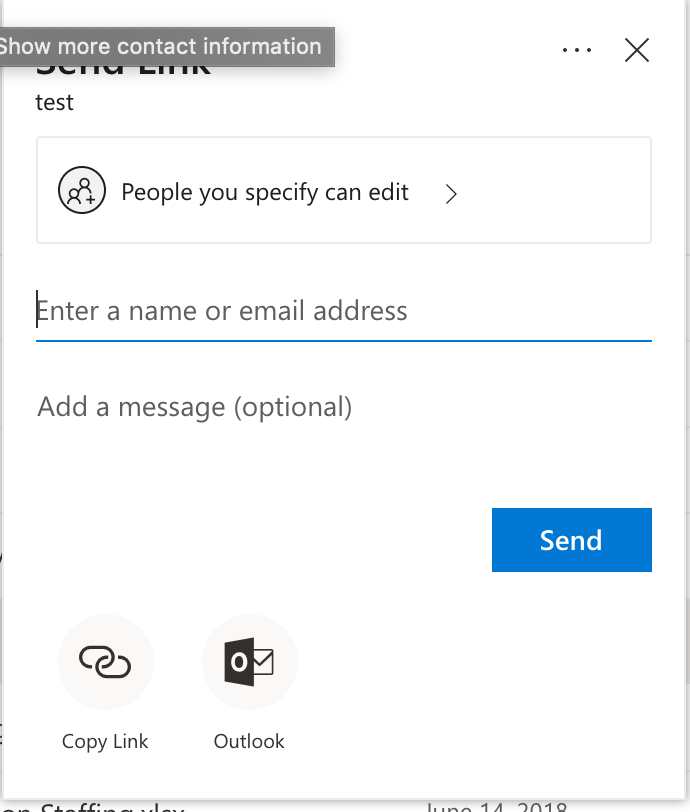 If you have any questions, please call the Technology Solutions Center x3619 or visit us at BAC C107.