Campus Technology Services supports the usage of Microsoft Outlook to access your Juniata College email account on your iOS device. If you don't already have Outlook on your phone, it can be downloaded from the App Store by searcing on 'Microsoft Outlook' and pressing the 'GET' option associated with it.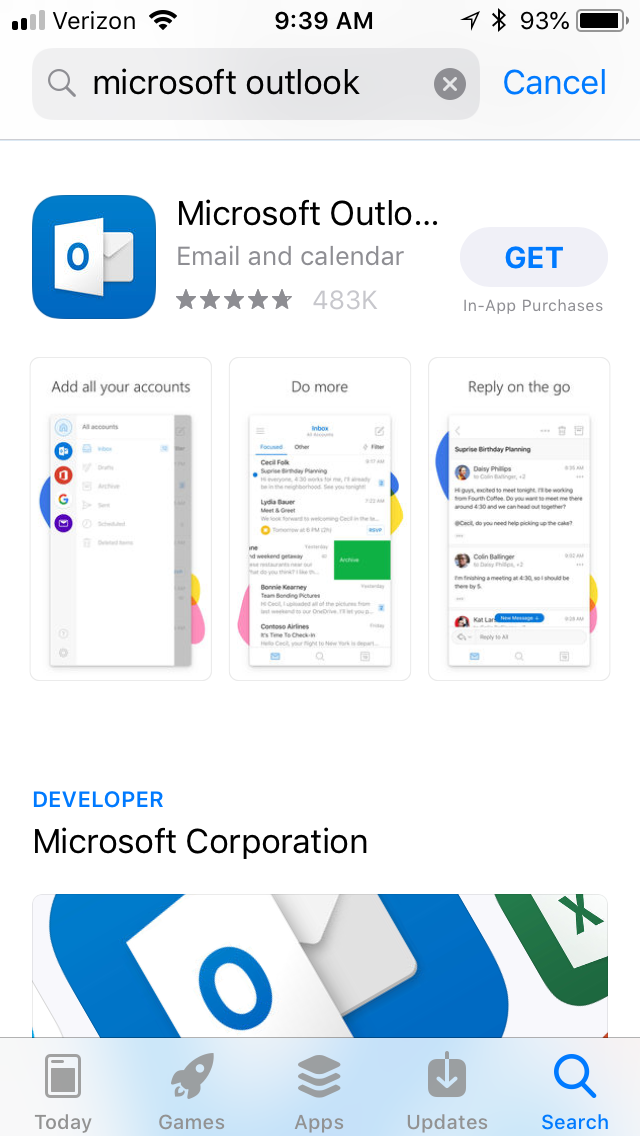 Once Outlook is installed on your device, you can configure it to access your email by following these steps:
Step 1) Open the Microsoft Outlook app on your phone.
Step 2) Click the 'Get Started' button
Step 3) Choose whether you would like to have Outlook notify you for emails or calendar events. (If you choose to be notified, you'll need to 'Allow' Outlook to send alerts.)
Step 4) Enter your email address and press the 'Add Account' button.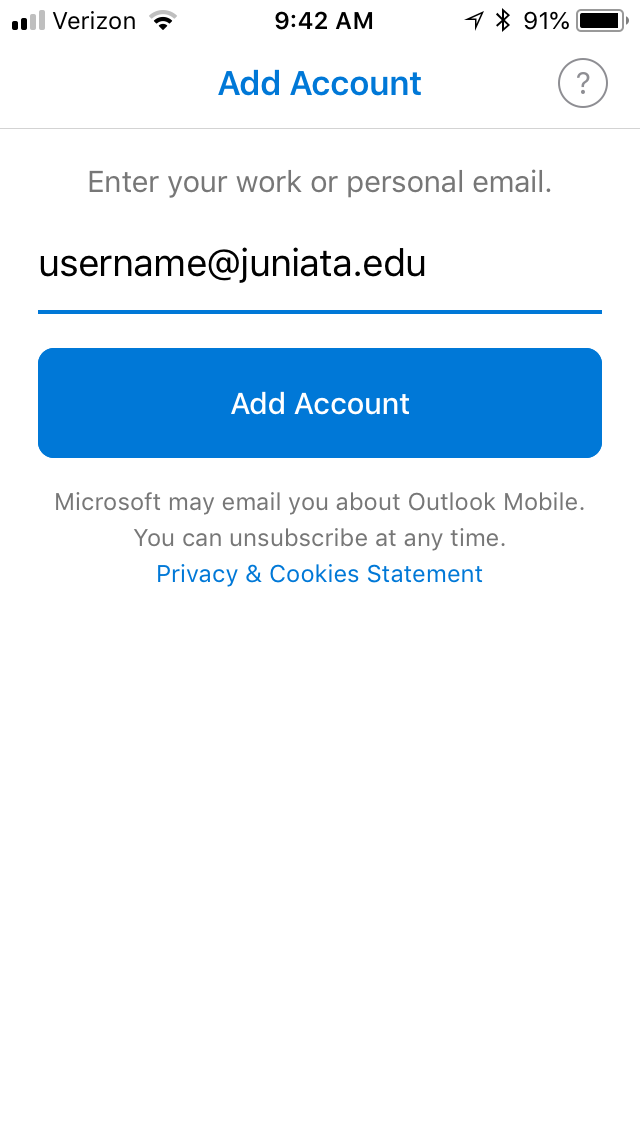 Step 5) You will then be asked to sign in with your organizational account. Provide your Juniata email address and password.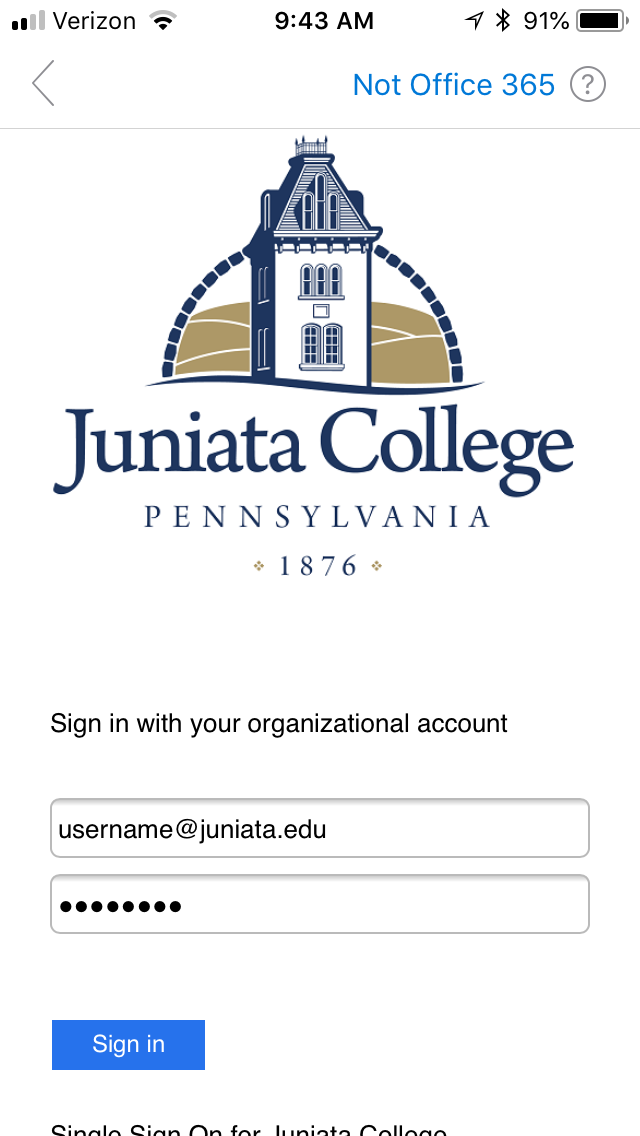 Step 6) You are presented the option to add additional accounts. If you have additional accounts to add, follow the steps to add them here.
Step 7) Outlook will then show you some usage tips and you should be set up and ready to go.
If you have any questions, please call the Technology Solutions Center x3619 or visit us at BAC C107.