NOTE: Employees should have a license already but students will only have a license if their professor submits a work order indicating that they need access to the Adobe Suite for a specific class.
Step 1) Visit www.adobe.com and click on the 'Sign In' link in the upper right.
Step 2) Sign in with your Juniata email address and password.
Step 3) Click on the tile icon in the upper right corner to display a menu of options. From there, choose 'Creative Cloud'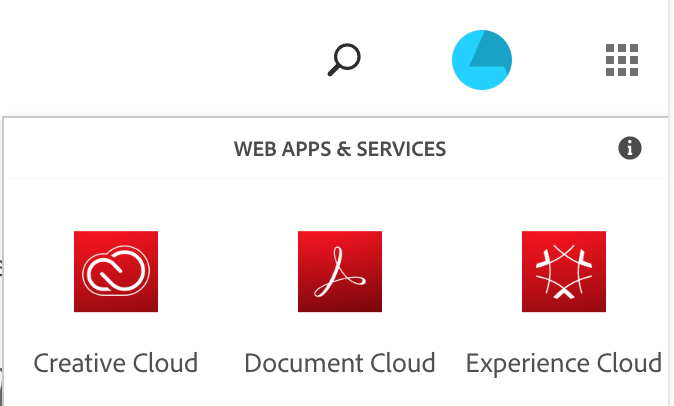 Step 4) You should then be presented with a list of available apps for download. Press the 'Get desktop app' button to download the application to your machine. If the Adobe product you are looking for is not listed, click the 'All your apps' button to view additional options.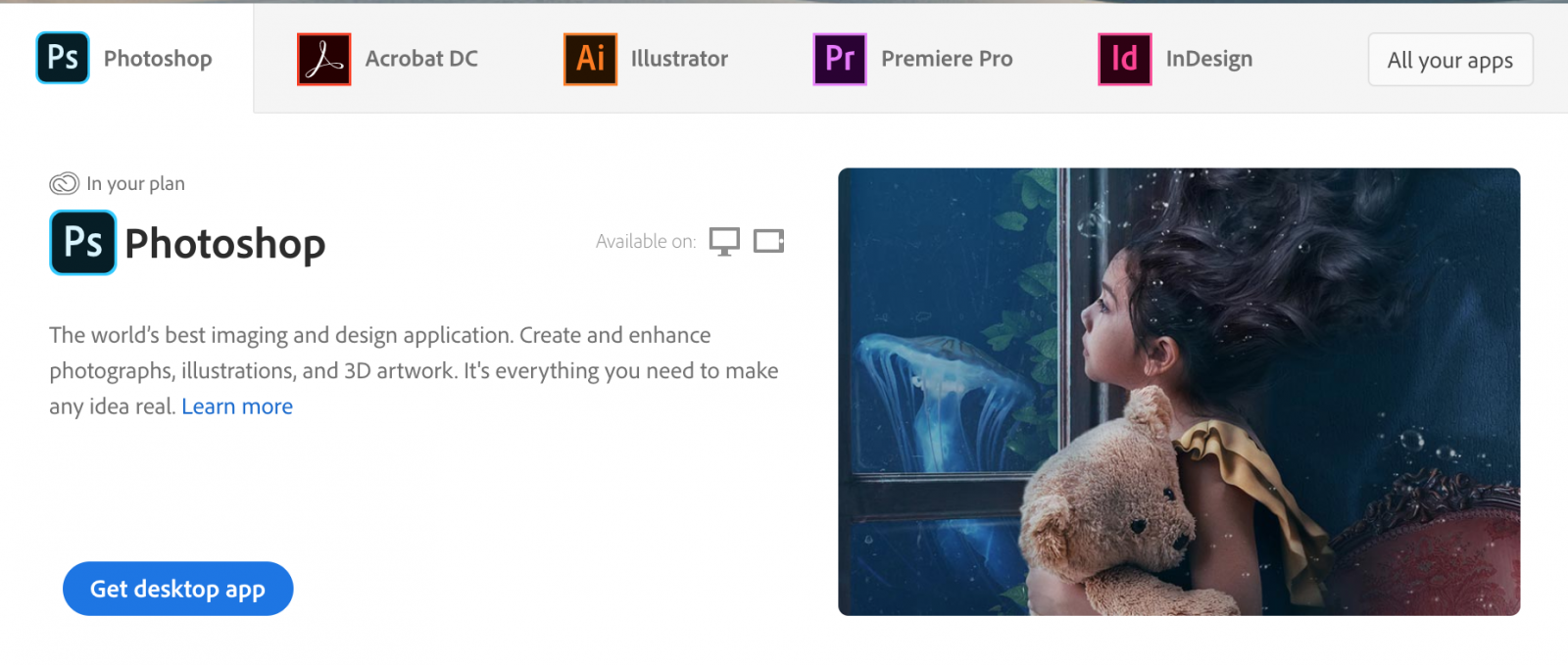 Step 5) It should then take you to page with info on the application and an 'Install' button. Click the 'Install' button to load the application to your computer.
If you have any questions, please call the Technology Solutions Center x3619 or visit us at BAC C107.