Step 1) Open your Start menu in the bottom left hand corner of your screen.
Step 2) Search for Remote Desktop Connection and click on it when it shows up on the list.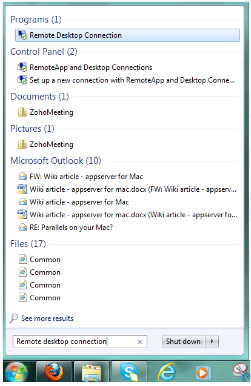 Step 3) When the following screen appears, enter appserver.juniata.edu in the computer field and click Connect.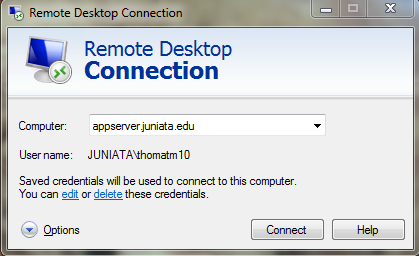 Step 4) When the following window appears, click Yes.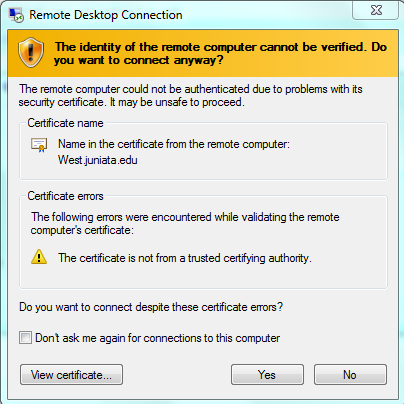 Step 5) On the following screen, click OK.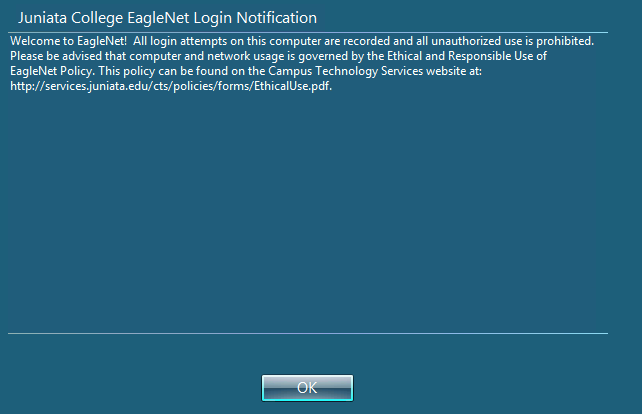 Step 8) You are now connected to the appserver. When you are finished with the session, exit appserver by clicking the X on the menu bar on the top of the screen.

If you have any questions, please call the Technology Solutions Center x3619 or visit us at BAC C107.