Step 1) Download the F5 app.
Step 2) Open the app on your iDevice, and select Enable on the notification that pops up: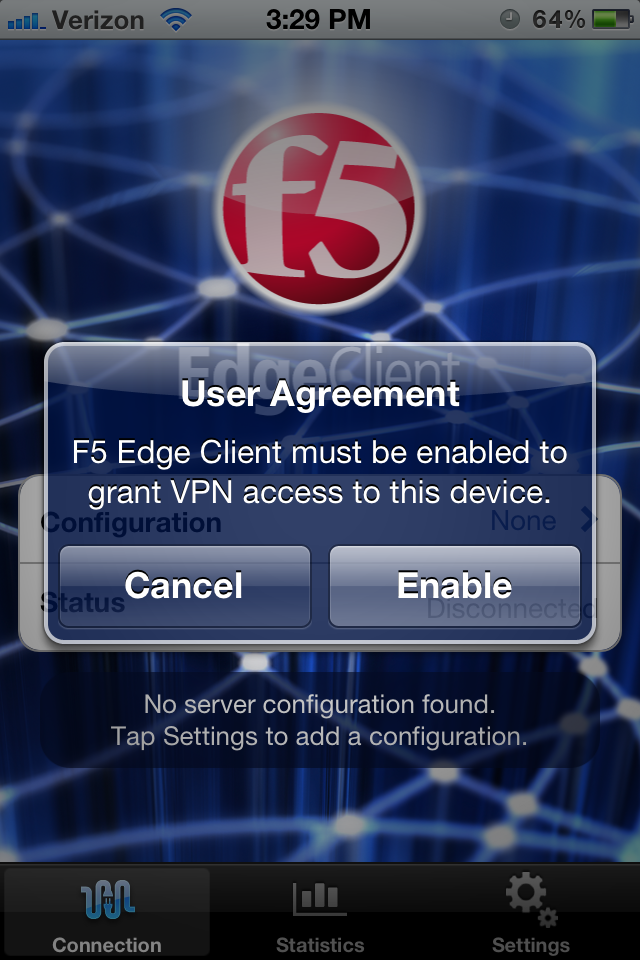 Step 3) After pressing Enable, tap Settings to add the Juniata College configuration.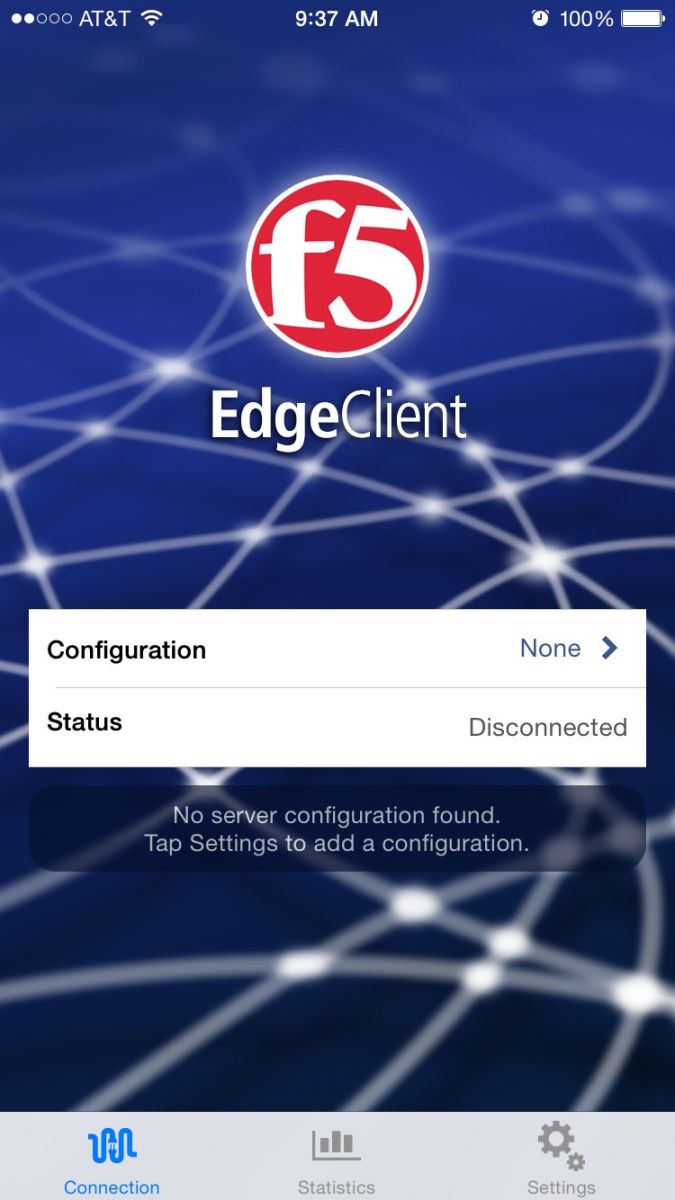 Step 4) In the Settings screen, tap Add Configuration.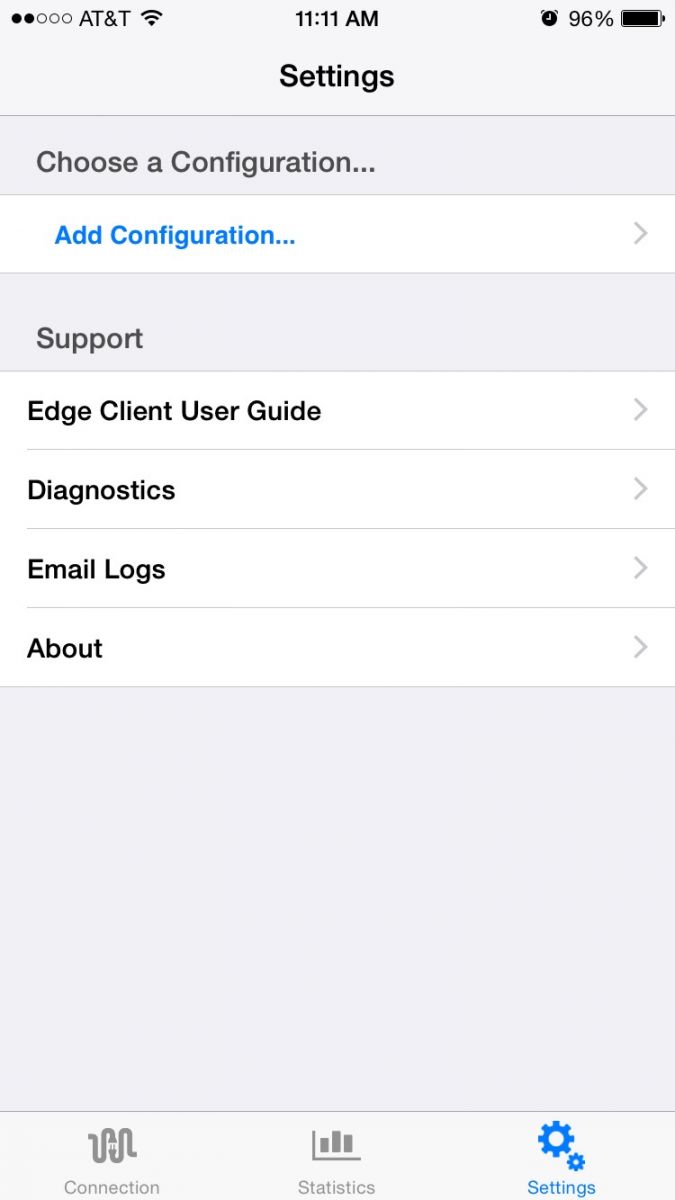 Step 5) Fill in the fields with the information below (also seen in the picture). Be sure to put YOUR Juniata credentials.
Description: Juniata VPN
Server: https://jcvpn.juniata.edu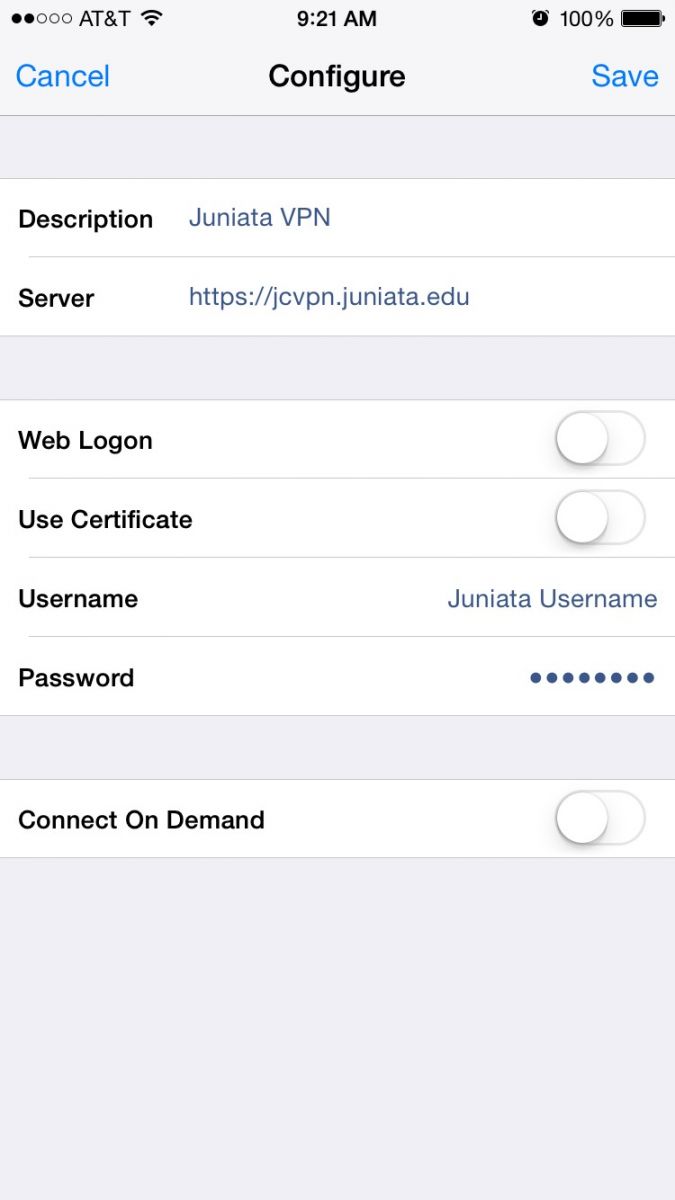 Step 6) After filling in all the appropriate information, tap Save in the top left corner. This will add the Juniata VPN configuration to your iDevice.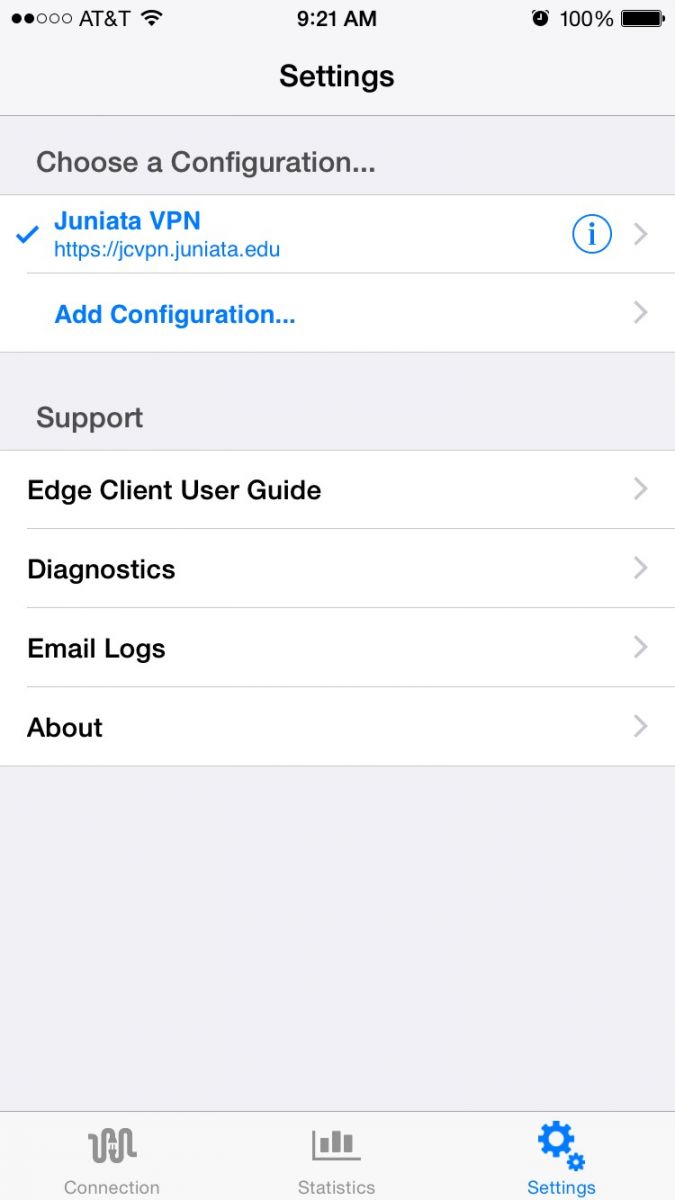 Step 7) On the bottom of the screen, tap Connection. Juniata VPN should be listed as the Configuration. Tap Connect.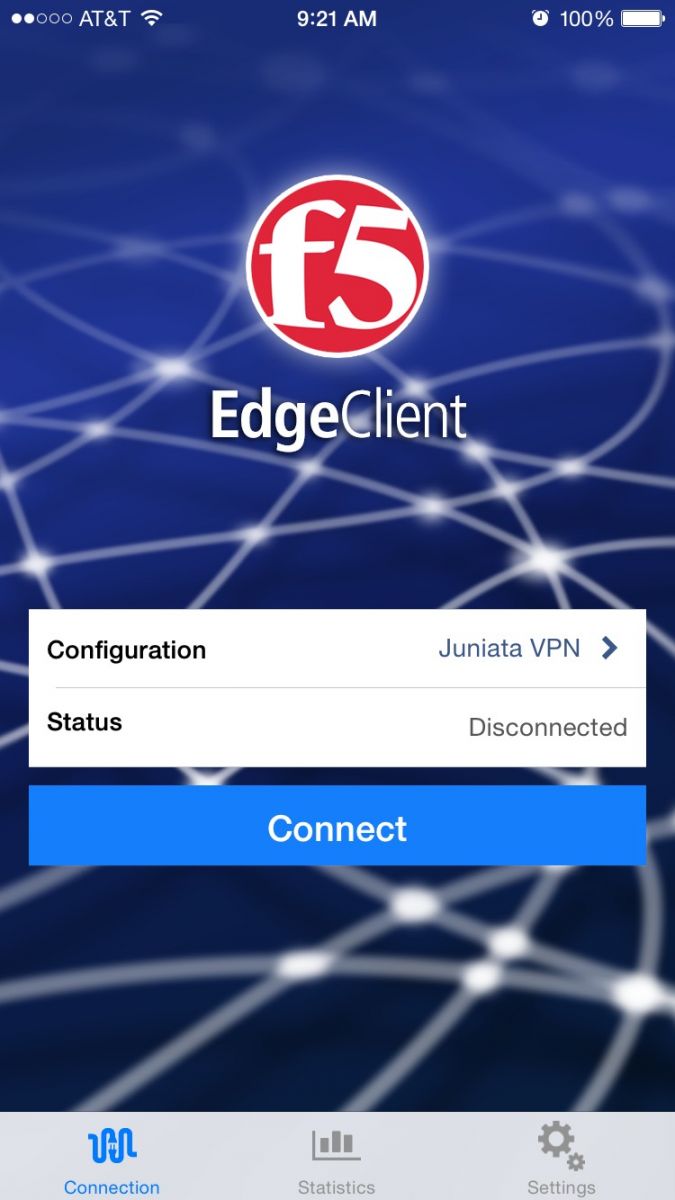 Step 8) The app will then connect you via VPN to Juniata's network. Once you are connected, you should see a VPN symbol to the left of the clock on top of your iDevice's display, and the F5 app will look like this: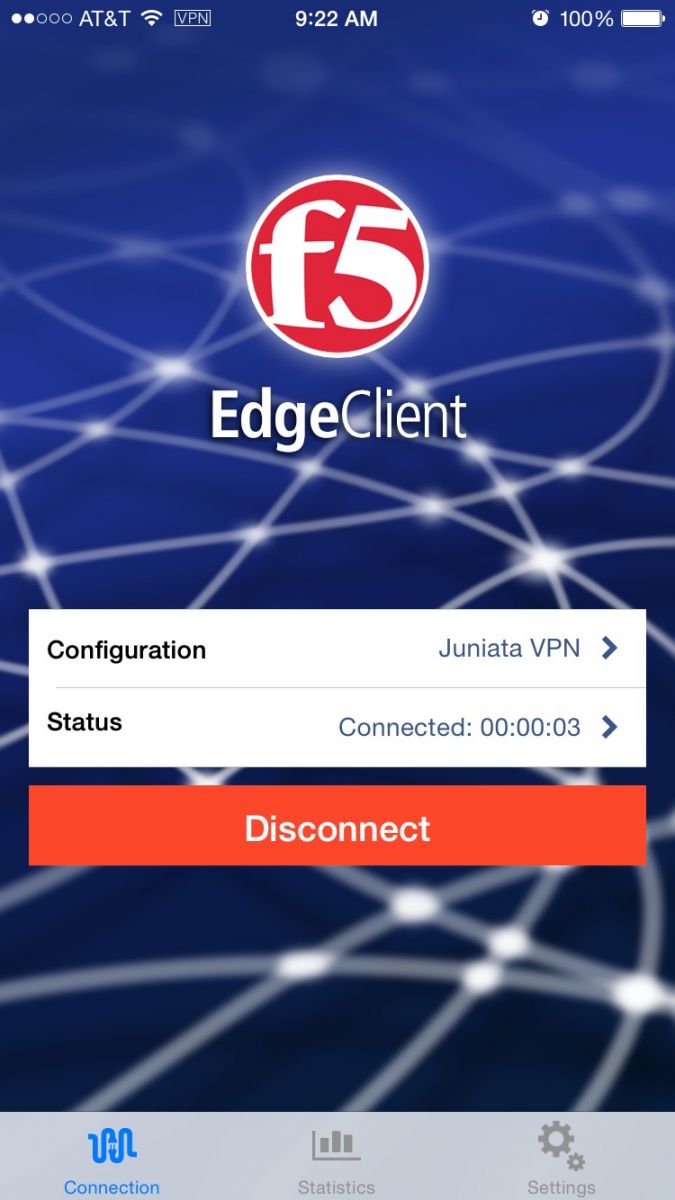 Step 9) You are now connected to Juniata's network. You will remain connected as long as the F5 app is running in the background. When you are done, open the F5 app again and tap Disconnect.
If you have any questions, please call the Technology Solutions Center x3619 or visit us at BAC C107.