Step 1) Attempt to connect to the JC-SECURE by yourself.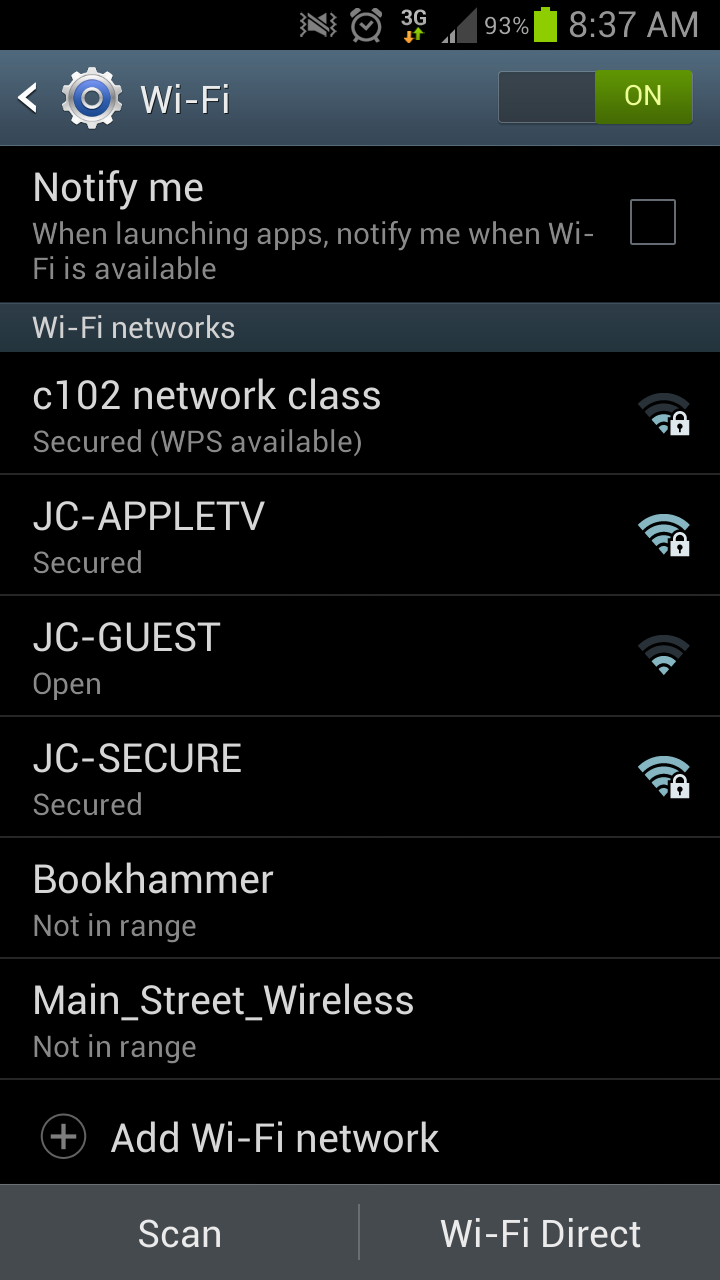 Step 2) In identity, put your Juniata username and then in password your password.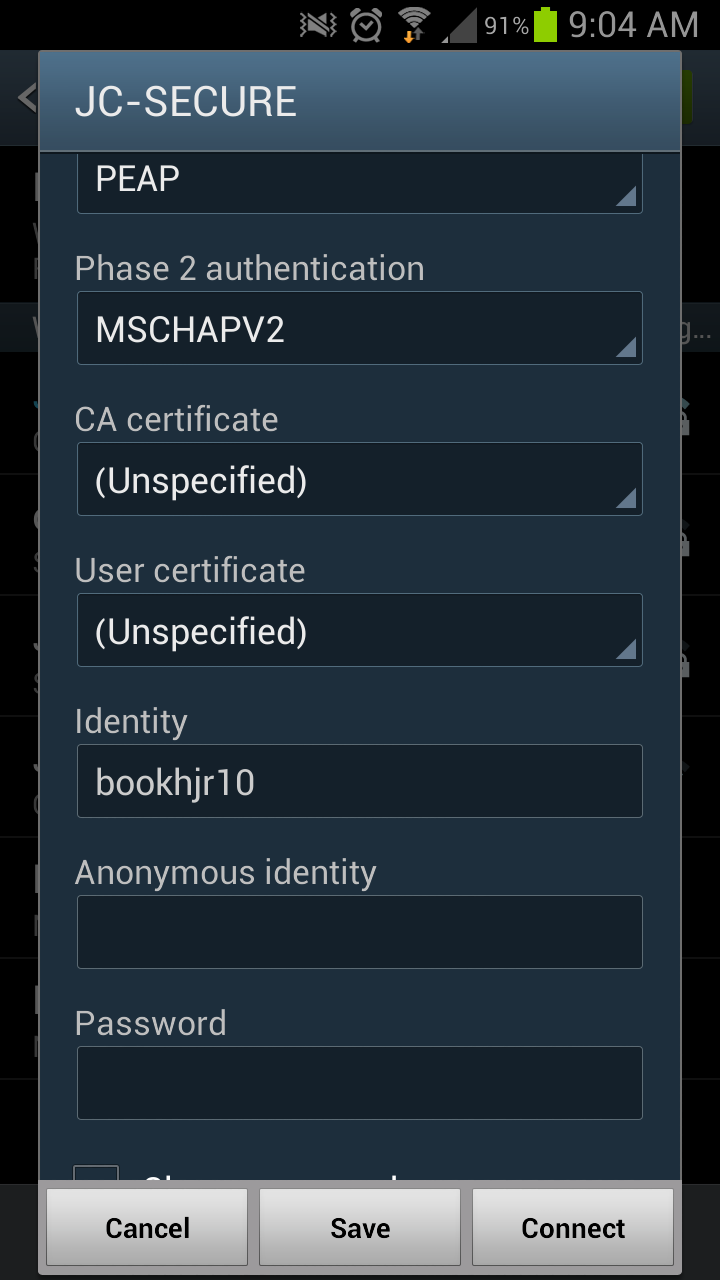 Step 3) Click connect.
Step 4) Open a browser to bring you to the registration page and choose the Agree option.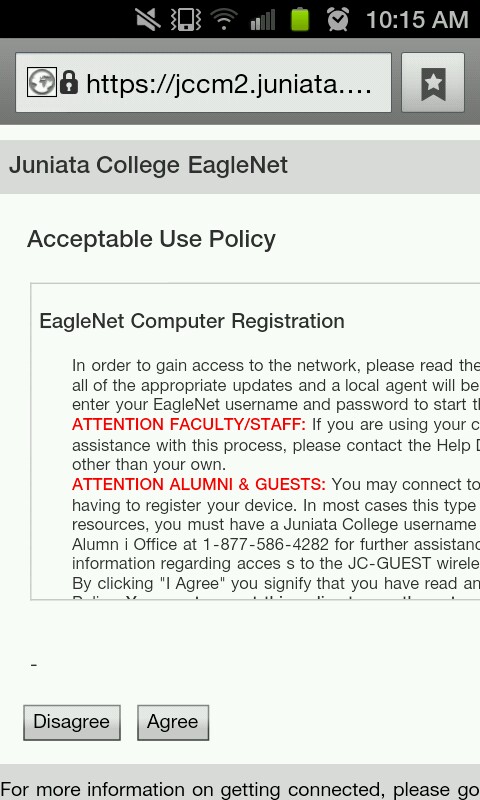 Step 5) Click the Start option located under Users.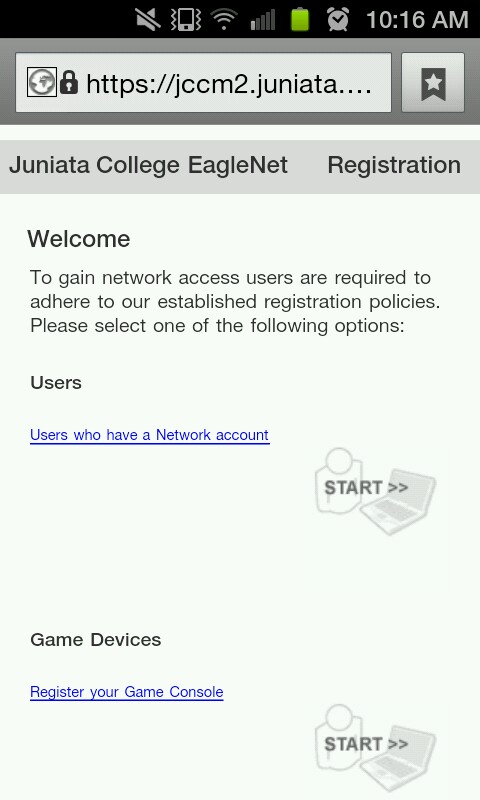 Step 6) Type in your Juniata username and password and choose Download.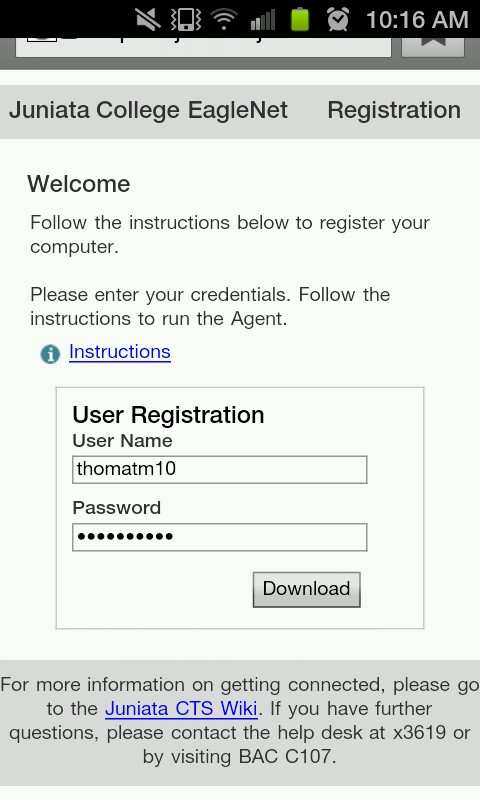 Step 7) Once you choose download a progress bar should come across the screen and you will be connected.
If you have any questions, please call the Technology Solutions Center x3619 or visit us at BAC C107.