Step 1) Go to your iOS Settings App.
Step 2) Click on Wi-Fi.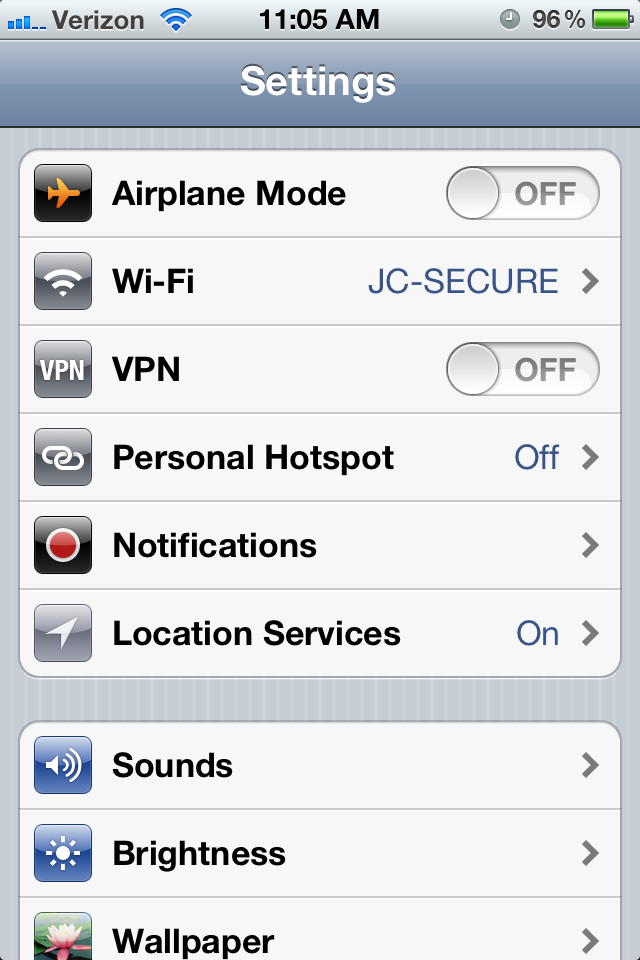 Step 3) Click on JC-SECURE.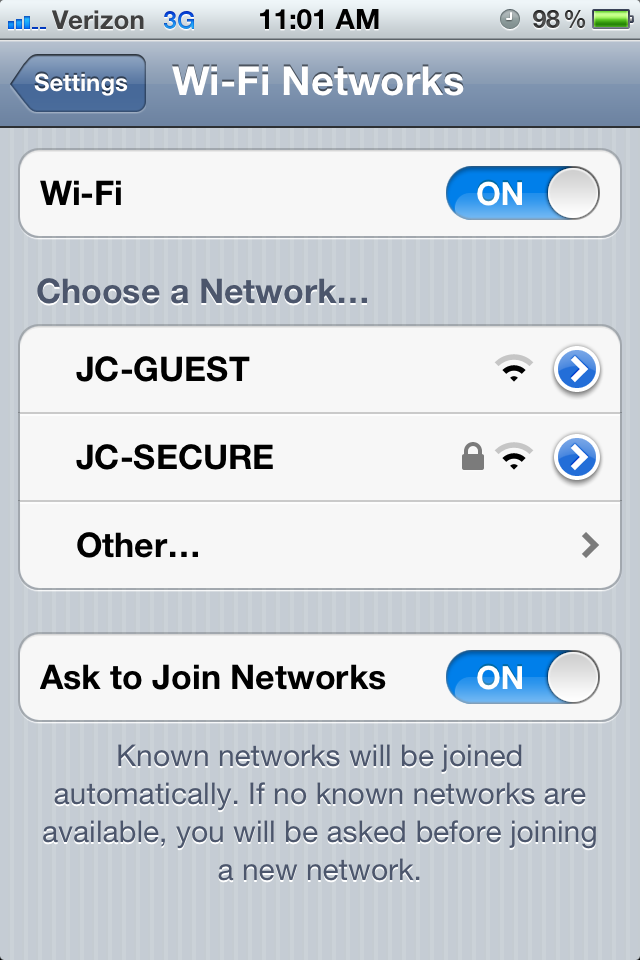 Step 4) Enter your EagleNet Username and Password.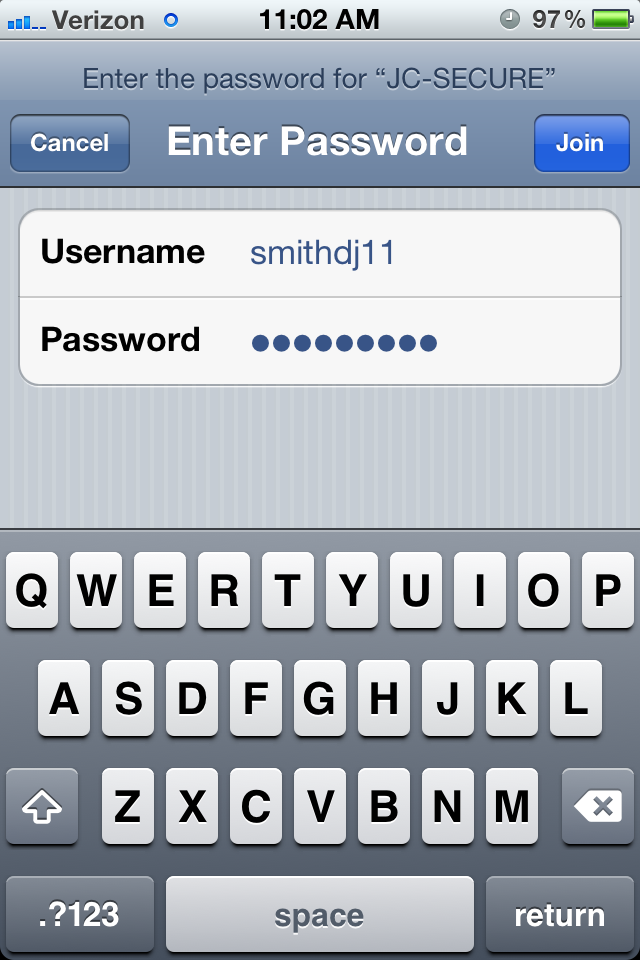 Step 5) When the JUNO Certificate pops-up, click Accept.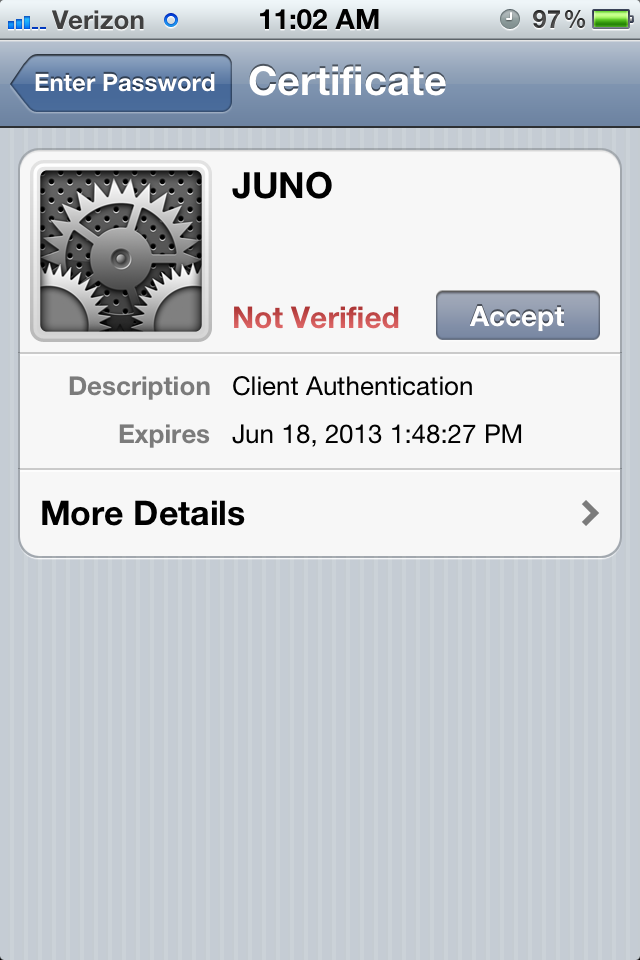 Step 6) Open a browser, which will bring up the registration page. From there, you will choose the Agree option.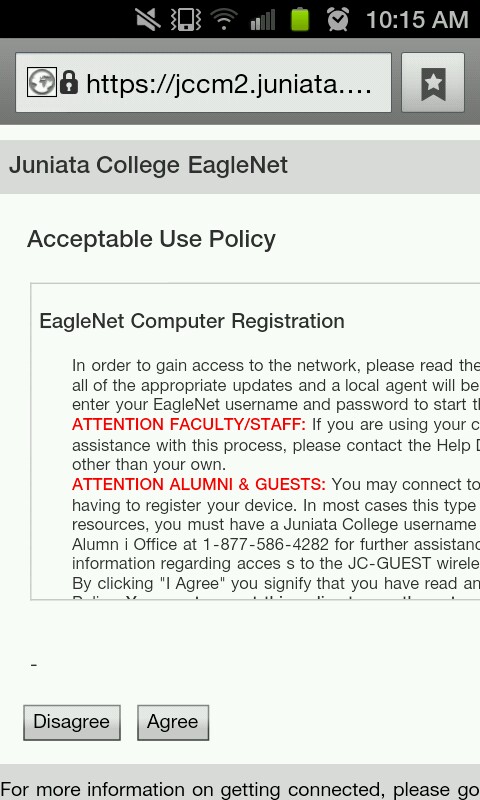 Step 7) Click the Start option located under Users.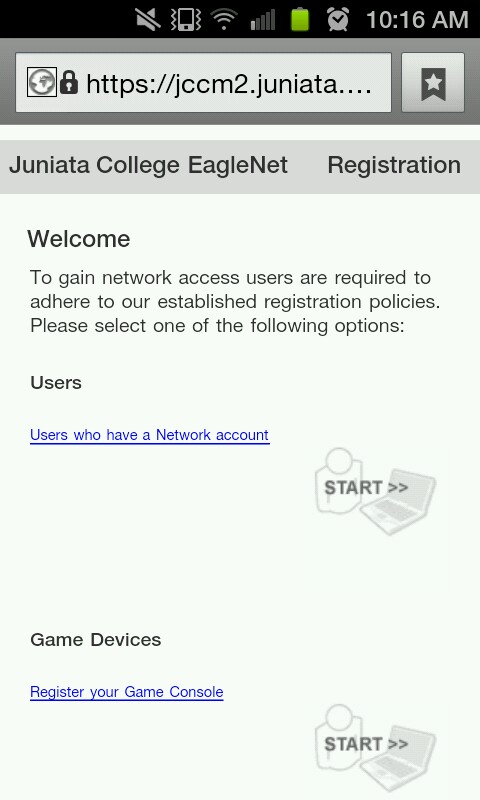 Step 8) Type in your Juniata username and password and select Download.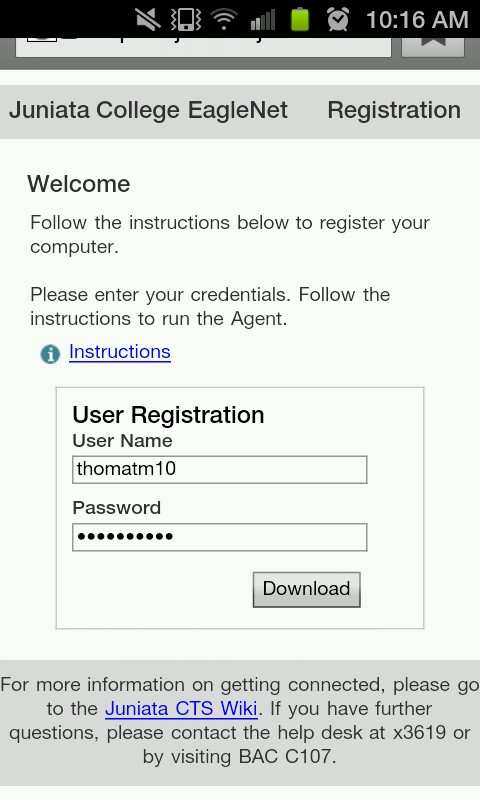 Step 9) Once you choose Download, a progress bar should appear across the screen. When it is finished your iOS device will be connected.
If you have any questions, please call the Technology Solutions Center x3619 or visit us at BAC C107.