PLEASE NOTE:
Before you begin adding your printers, you will need to first click here to download and install the drivers.
If you are a returning please remove the old StudentPrintJobs from your device click here for a tutorial how.
---
Step 1) Start by clicking System Preferences under the Apple symbol in the upper-left hand corner of the screen, or click the icon in the dock at the bottom of the screen.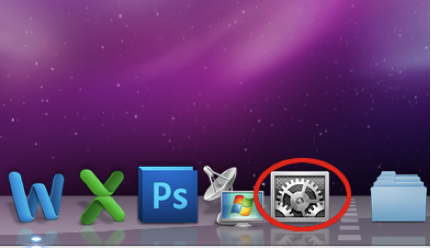 Step 2) Click the Print & Fax icon.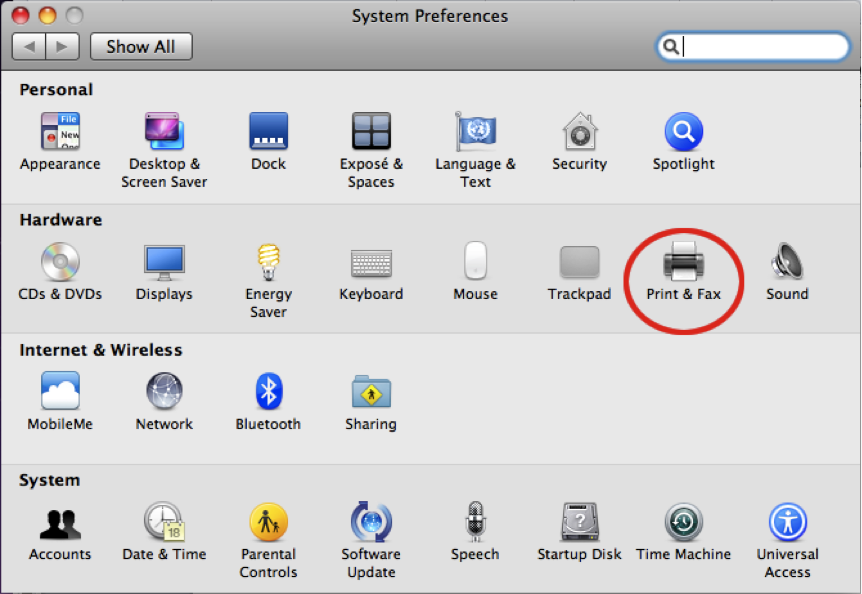 Step 3) If the padlock in the lower-left is locked, click it to unlock it. If the padlock is unlocked, skip ahead to STEP 5.
Step 4) Enter your local account's username and password.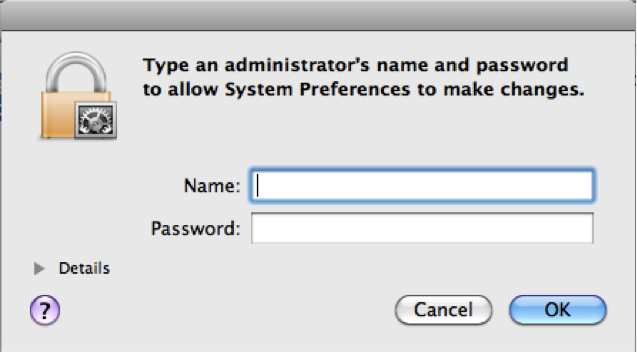 Step 5) Click the Plus Sign to add a printer.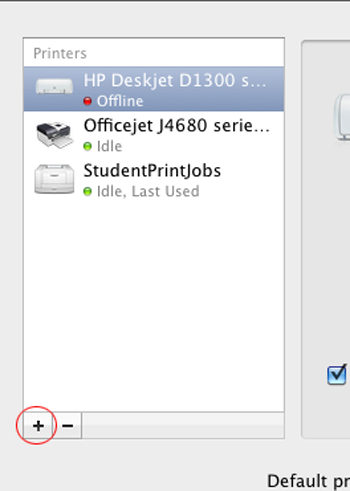 Step 6) While pressing the Control Key, click the Default icon and choose Customize Toolbar from the contextual menu that appears.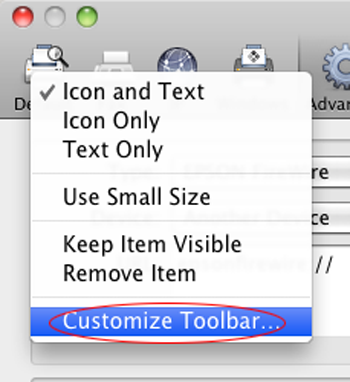 Step 7) Drag the Advanced (gear-shaped) icon to the toolbar.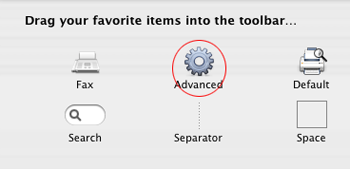 Step 8) Click Done.
Step 9) Click the Advanced icon that was just added to the toolbar.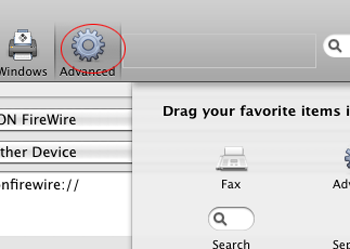 Step 10) Choose Windows printer via spoolss from the drop-down menu.
Step 11) Type smb://10.92.0.11/StudentPrintJobs in the URL field
Step 12) Put 'StudentPrintJobs' in the Name Field.
Step 13) In the Use drop-down, choose Select Software.
Step 14) Choose the 'Ricoh MP C6004 PS' option
Step 15) Click Add. When the next screen appears, make sure you click the checkbox next to "Duplex Printing Unit". If your printer has extra features or trays or finishing features, you can set those up now.
Step 16) You should now see StudentPrintJobs as an option in the box on the left hand side.
Step 17) After you submit a print job, it will ask you to authenticate using your Eaglenet (network) username and password.
If you have any questions, please call the Technology Solutions Center x3619 or visit us at BAC C107.