Step 1) You must download and install the driver to use StudentPrintJobs.
Step 2) Please open System Preferences.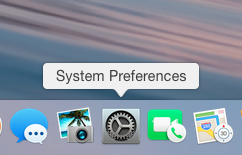 Step 3) Select "Printers and Scanners" from System Preferences.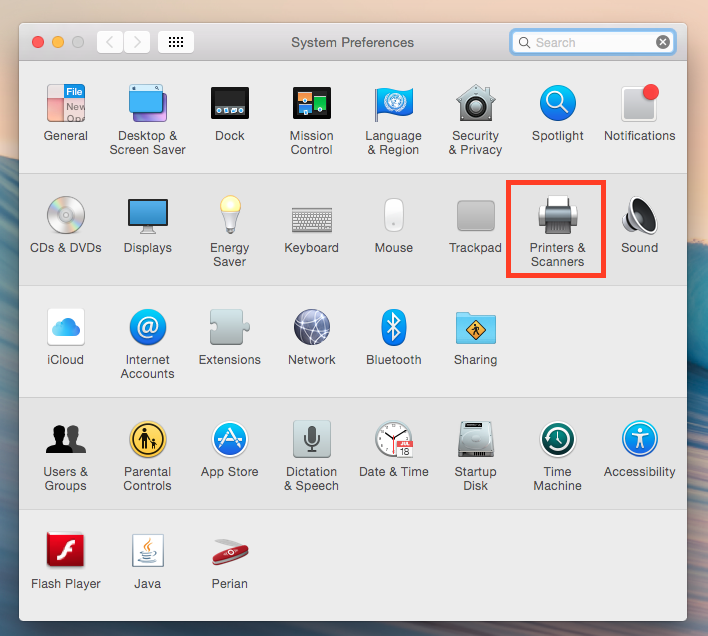 Step 4) Click the "+" button to add a new printer.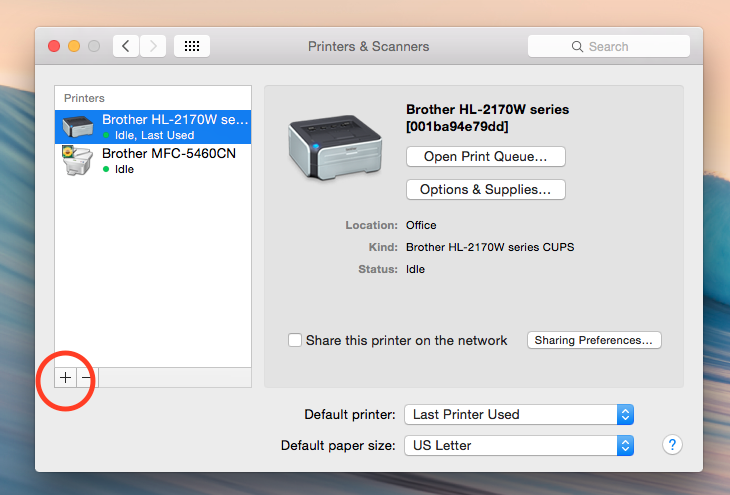 Step 5) If the "Advanced" settings button is not there, please right click the toolbar and select "Customize toolbar".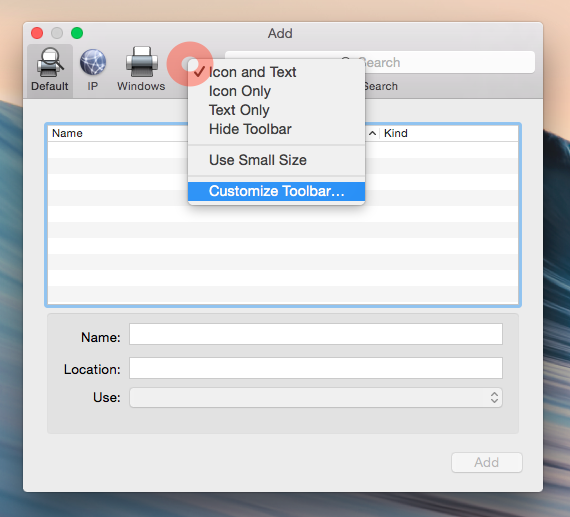 Step 6) Then, drag the "advanced" button into your toolbar and click "done".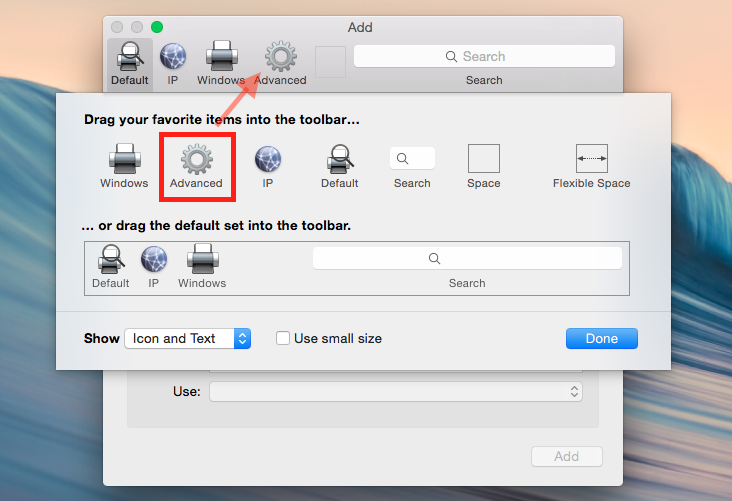 Step 7) After you click done, select "Windows Printer via spoolss" as the Type. Then, fill in the window accordingly.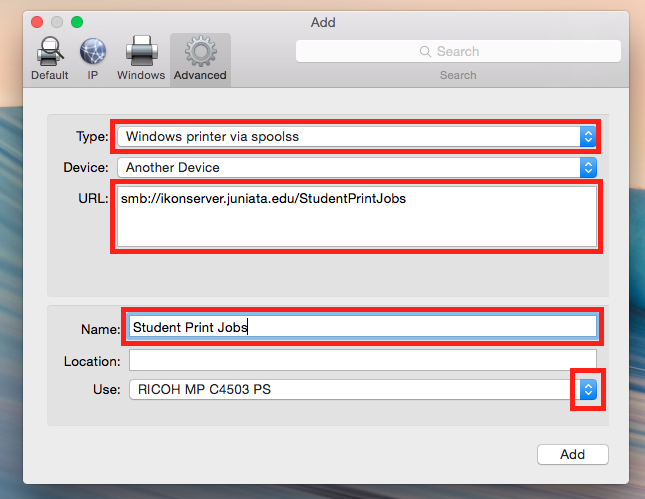 Step 7) For Use, click "Select Software" and choose "Ricoh MP C4503 PS".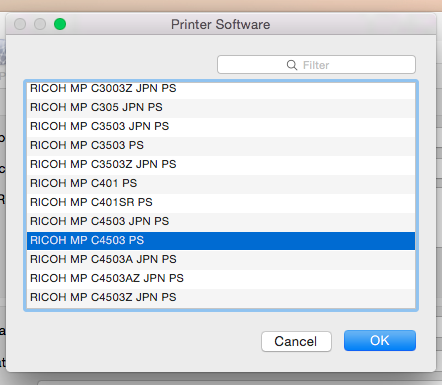 Step 8) Click "OK" and then click "Done". A window will pop up where you can change the default settings.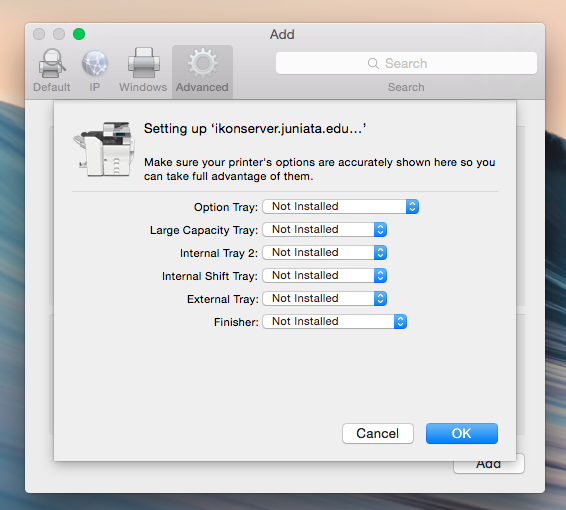 Step 9) You will be asked to log in with your Juniata username and password. You can save your login to your Keychain so that it remembers your password.
If you have any questions, please call the Technology Solutions Center x3619 or visit us at BAC C107.