Please note that Microsoft Outlook is the supported email app on iOS devices. Compatibility between the Apple Mail and the Juniata email system cannot be guaranteed.
Step 1) Access the "Settings" menu on your device.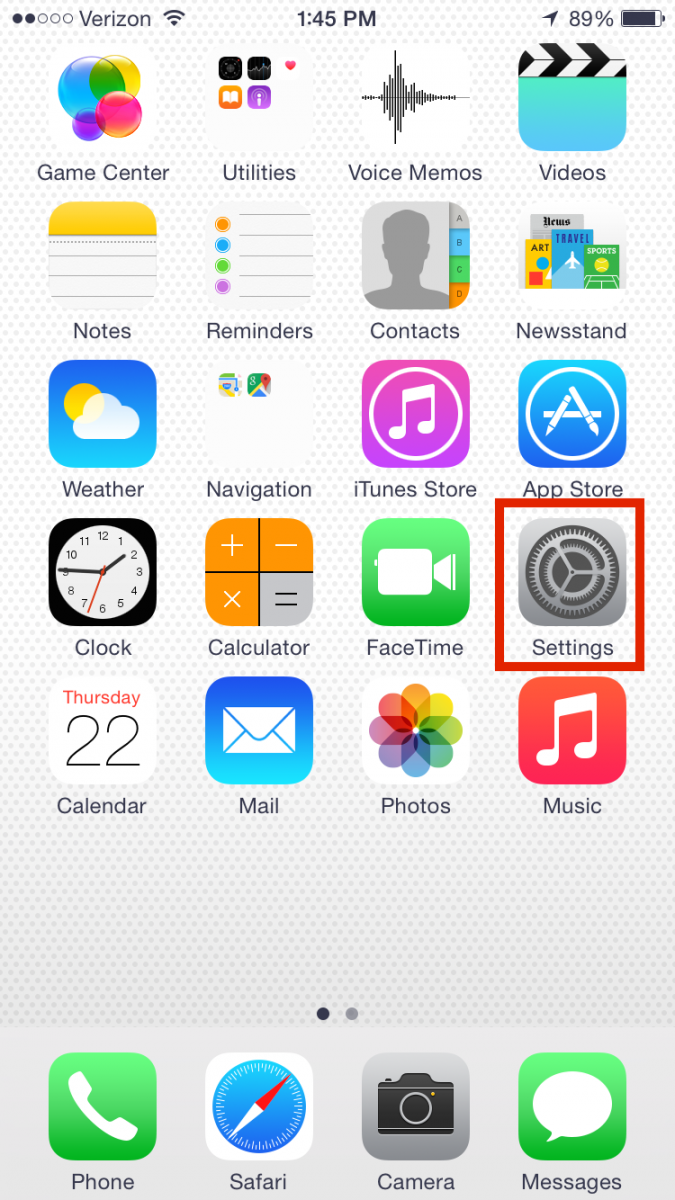 Step 2) Within the "Settings" menu, navigate to "Mail, Contacts, Calendars".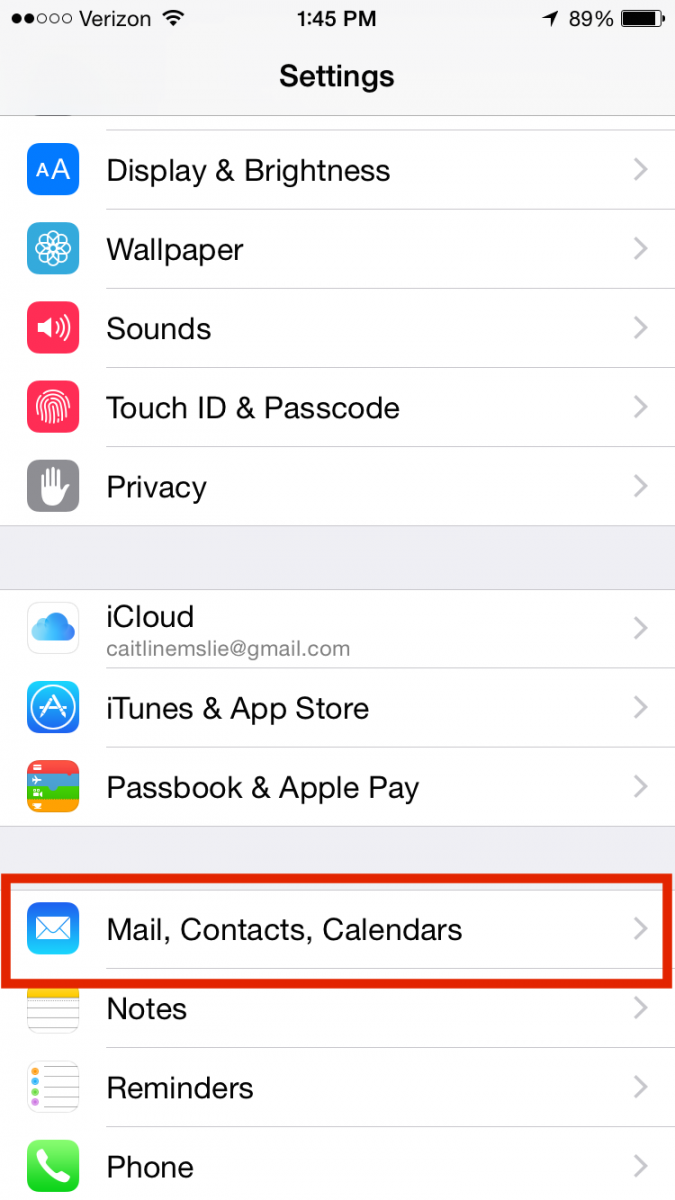 Step 3) Under "Mail, Contacts, Calendars" select "Add Account".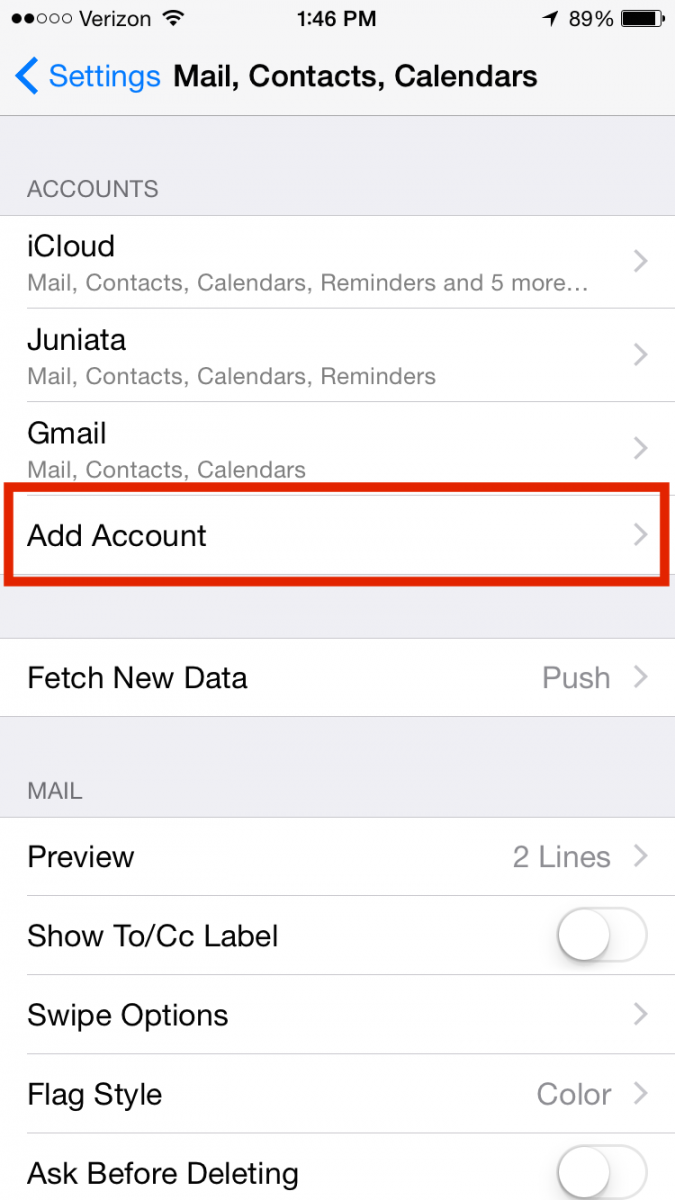 Step 4) Select "Microsoft Exchange".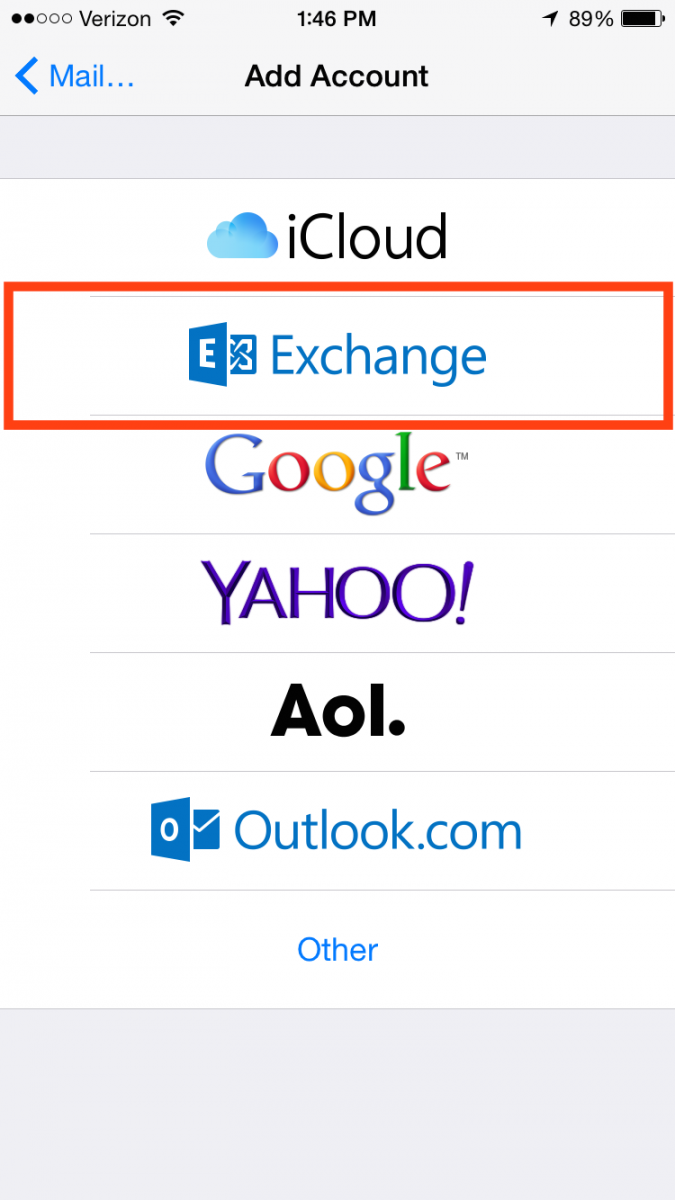 Step 5) Enter your Juniata Credentials.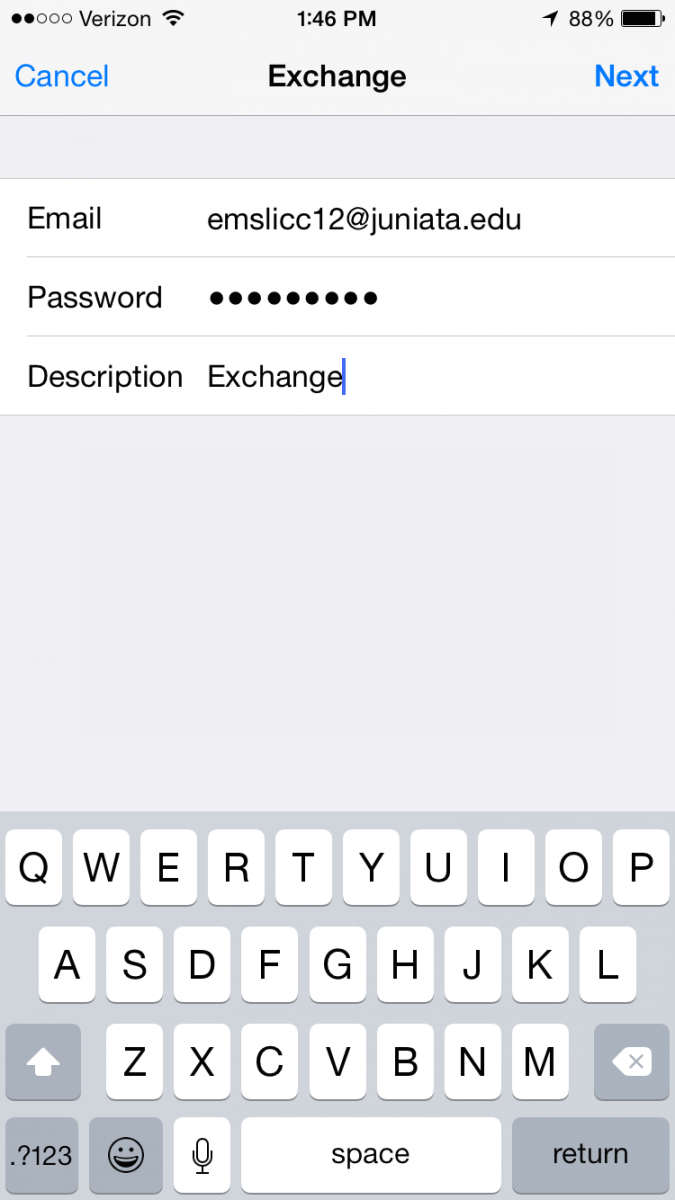 Step 6) After pressing "Return", it will try to auto-establish the correct settings. If it then asks you for the "Server Address", enter: owa.juniata.edu.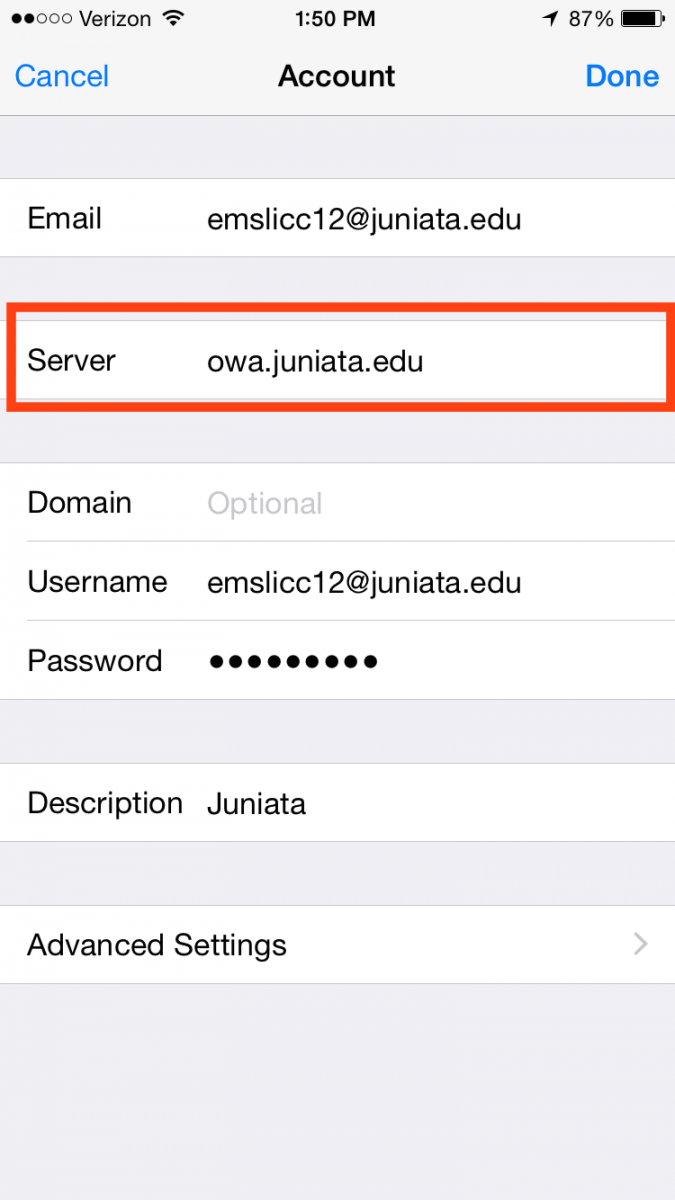 Step 7) Press "Next". Select what you would like synced with your phone, and press "Next". You have just set up your Juniata College Email on your device
If you have any questions, please call the Technology Solutions Center x3619 or visit us at BAC C107.