A publicly available fax machine is located in the Technology Solutions Center (Brumbaugh Academic Center, C107)
1.) Log into the printer using user ID or department code.
2.) Push the Facsimile menu tab on the printer.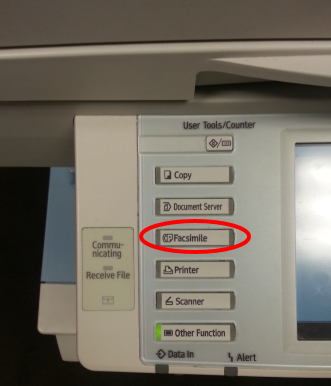 3.) Then place the fax face up on the paper feed tray on top of the printer.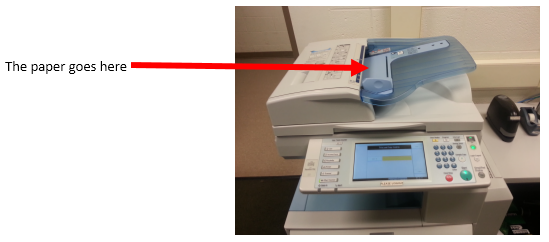 4.) Use the blue keypad to dial the number to send the fax, you must first dial out of Juniata area. To send a fax do the following:
8 + fax number – Out of Juniata Network
81 + fax number – out of network and out of the 814 area
5.) Then press the green start button.
6.) The fax will now try to connect and send the message. If a paper prints that has the Result:OK on it with an image of the fax, then the fax was sent correctly. If there is an error code then the fax did not go though.