If you have StudentPrintJobs mapped from previous years, you'll need to remove it and re-add it for the 2014-2015 school year. This is because we have introduced color printing in the Library and the TSC. Adding the printer the new way will allow you to choose between printing a document in color or black and white.
HOW TO REMOVE THE OLD PRINTER:
Step 1) Open System Preferences (click the Apple menu in the top left corner of your screen and choose System Preferences).
Step 2) Click Print & Scan.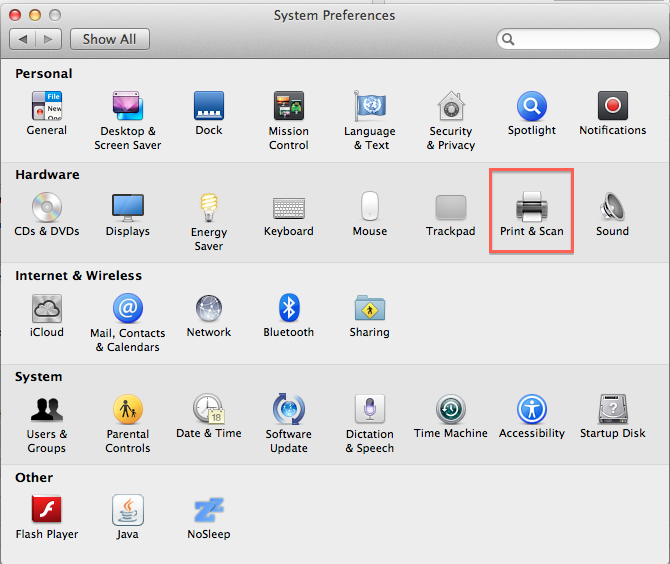 Step 3) From the list on the left, click on Student Print Jobs and click the minus ( - ) sign to remove the printer.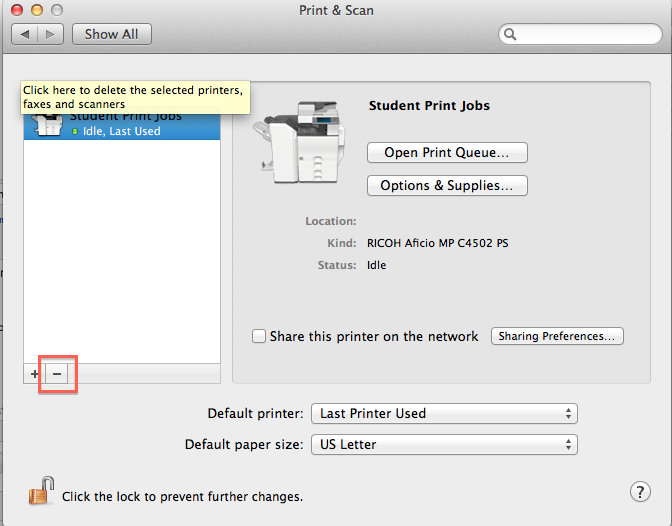 HOW TO ADD THE NEW PRINTER:

If you have any questions, please call the Technology Solutions Center x3619 or visit us at BAC C107.