Please note: It is recommended that you remove any connections to printers mapped on IKONSERVER (prior to August 2017) before connecting to a new printer using these instructions.
Step 1) Press the Windows Logo key on your keyboard to take you to the start menu.
Step 2) On the start menu, type \\jcprint.juniata.edu and hit Enter on your keyboard.
Step 3) You will be prompter for your EagleNet username and password. Be sure the Domain is juniata. If the domain is anything else, enter JUNIATA before your username. Make sure you're using the backslash - the one directly below the backspace key on your keyboard.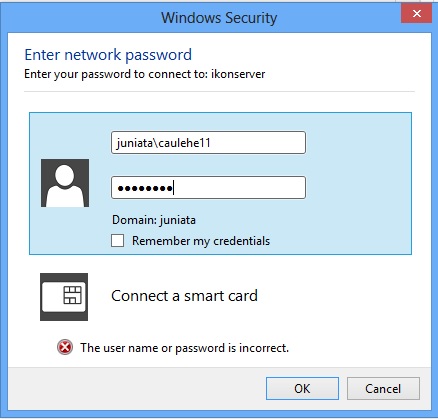 Step 4) Once logged in, a window with the list of printers and scan folders on the ikonserver will appear. Find the printer name and double-click to install the driver. Students only have access to the StudentPrintJobs.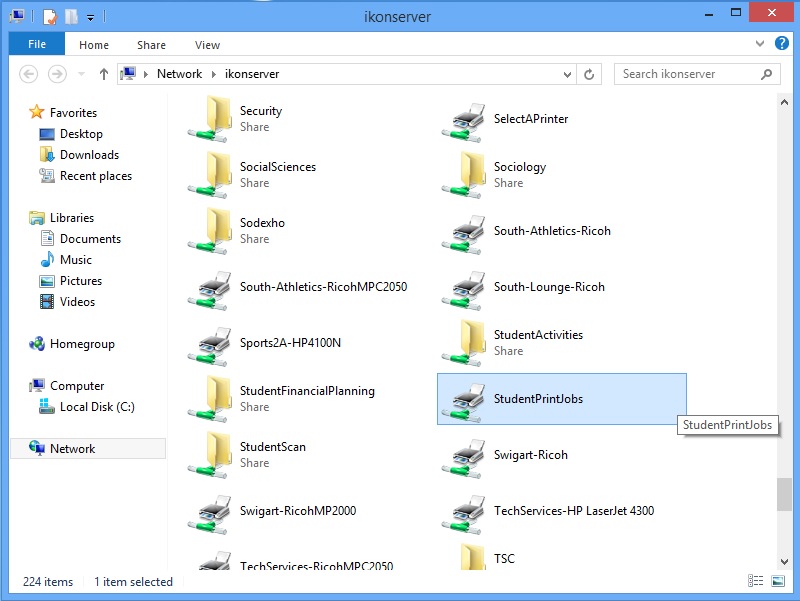 Step 5) When the printer has been successfully mapped (installed), you will see the following window. When this appears, you can close out of all windows. You will now be able to print from the installed printer.
If you have any questions, please call the Technology Solutions Center x3619 or visit us at BAC C107.