Mobile printing allows you to print to StudentPrintJobs or SecurePrintJobs via email or your web browser. When using the mobile print options it is important to make sure that all of your document settings are as desired from within the program you used to create the document. You will have limited ability to change the files later in the process. Mobile print documents can only be printed from these printers:
Library Main
TSC Help Desk (BAC C107)
East
Ellis Hall 2nd Floor
TNT Global Commons
Good Hall 2nd Floor
Nathan Hall
South Lounge
Sunderland Lounge
VLCS 2nd Floor
To print via email:
To print via email, simply attach your document to an email addressed to 'mobileprint@juniata.edu'.
To print using your web browser:
Step 1) Launch the web print portal by opening your web browser and visiting https://mobileprint.juniata.edu/cps/. Click on the 'Print' button.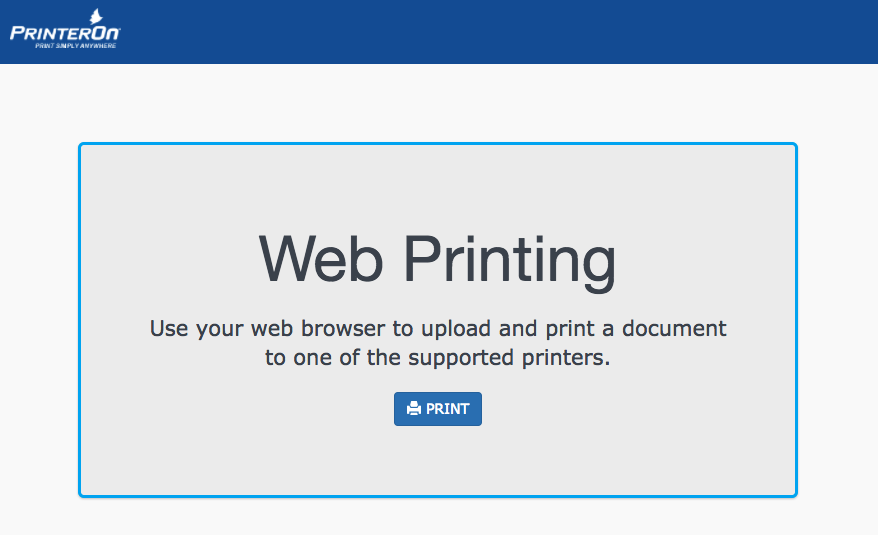 Step 2) Log in with your Eaglenet username (you do not need 'juniata/' or '@juniata.edu') and password
Step 3) Click on 'mobileprint' when prompted to choose a printer.
Step 4) Click the 'Choose File' button and locate the document you would like to print. (If you need to print a web page, we recommend saving the page as a pdf and then printing the pdf file instead of providing a URL in the 'Web Page' field.) If you need multiple copies or wish to only print specific pages, provide those settings also but leave the fields blank if you wish to print one copy of the entire document. Click 'Continue'.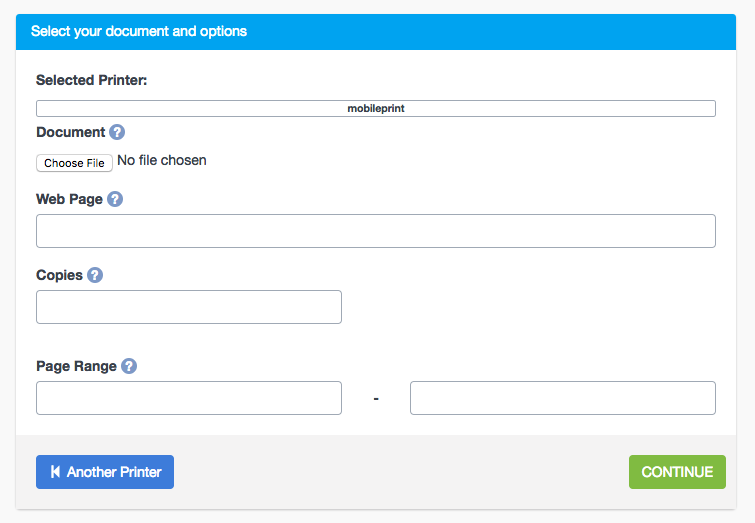 Step 5) Adjust settings as necessary and then click 'Continue'.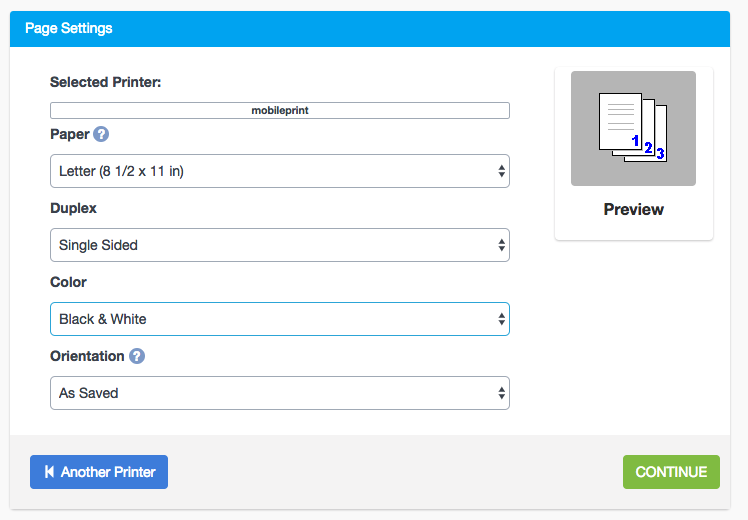 Step 6) At this point you should see a screen indicating that your document is printing and eventually a message indicating that it is complete. You can either click on the 'Another Job' button at the bottom to print additional documents or click on your name in the upper right to log out.
If you have any questions, please call the Technology Solutions Center x3619 or visit us at BAC C107.