Step 1) Type http://webmail.juniata.edu into the address bar of your browser.
Step 2) You should be directed to this website.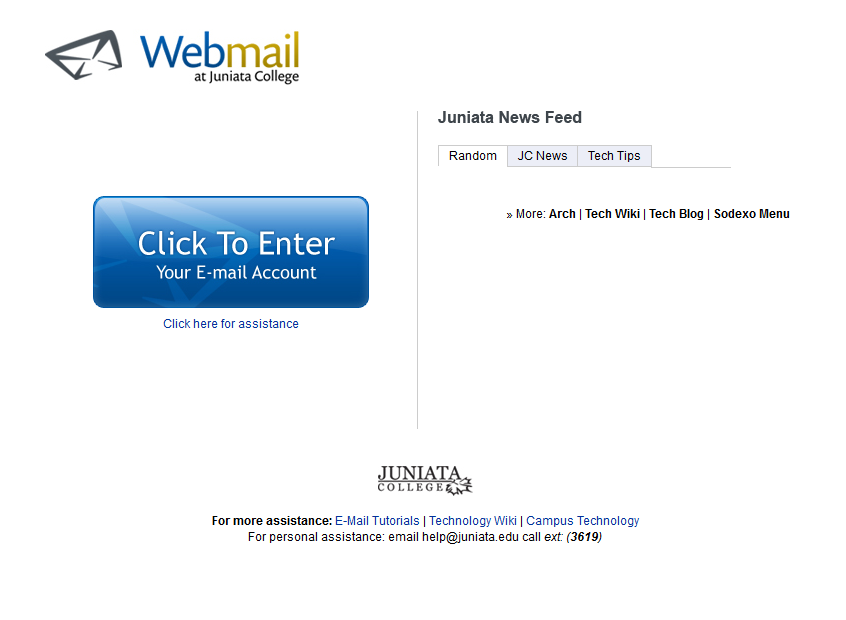 Step 3) Click Enter and you should see this screen.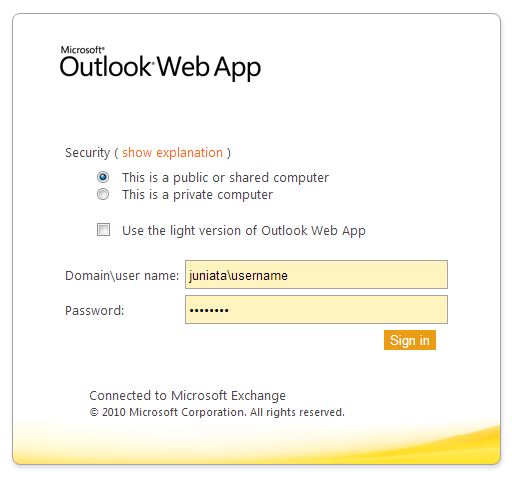 Step 4) To log in, type Juniata then your username in the user name field, and your Juniata password in the password field.
Step 5) Click the Sign In button.
If you have any questions, please call the Technology Solutions Center x3619 or visit us at BAC C107.