Step 1) If you have not already requested access, submit a work order at help.juniata.edu to have an Adobe account created for you.
Step 2) Once an account has been created, you will receive an email from Adobe with an invitation to activate your account. Click the 'Accept Invitation' link in the email.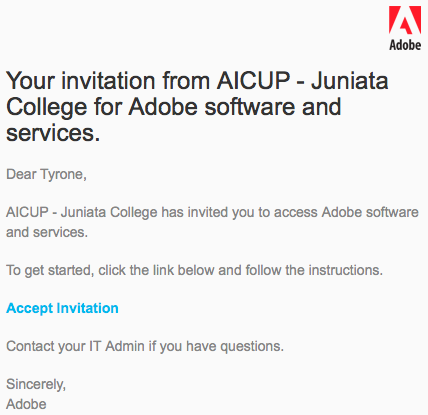 Step 3) You will be taken to an Adobe website that will either prompt you to create an account if you don't already have one or log in if you do. (If you have forgetten your password, there is an option to reset it here.)
Step 4) Open the Adobe Creative Cloud Application Manager using the icon located in your task bar. (In the upper right on a Mac and in the lower right on a PC.)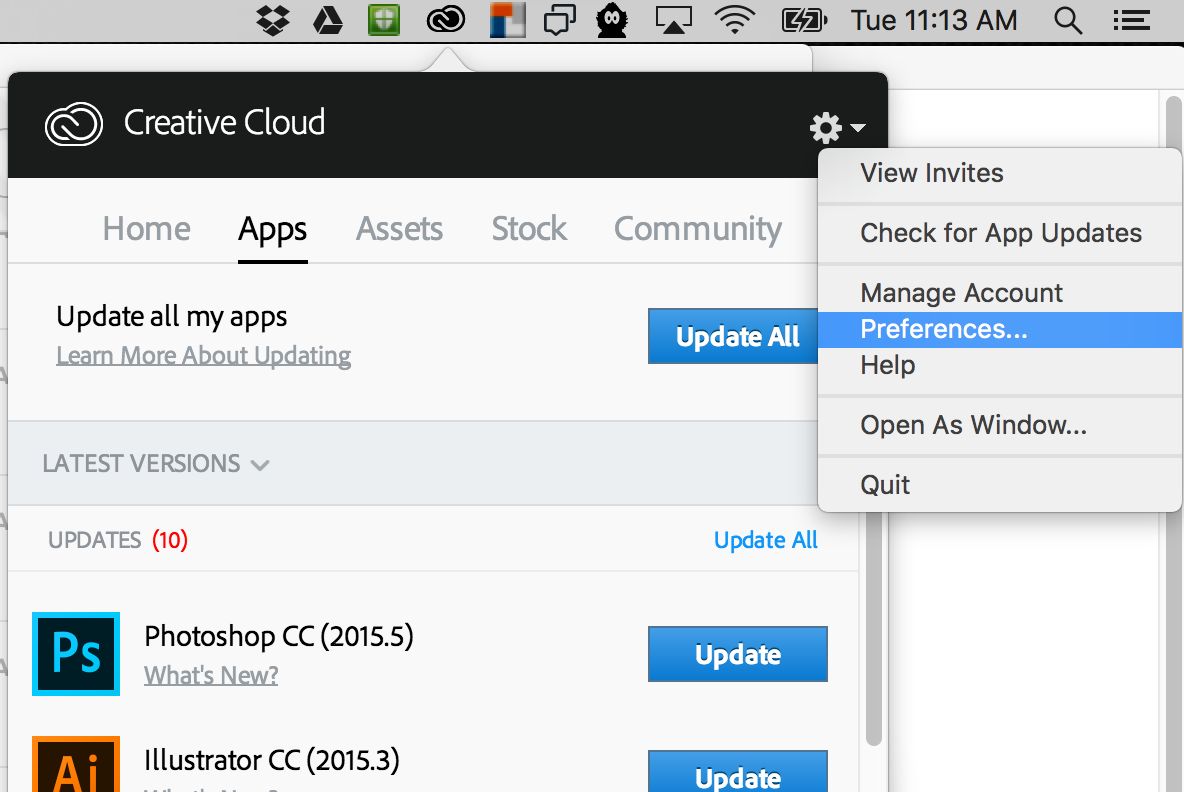 Step 5) If you are already signed in to the Adobe Creative Cloud Application Manager, you will need to sign out for changes to take effect. To do this, click on the cog wheel in the upper right of the appliation manager window, choose 'Preferences' from the menu, and then press the 'Sign Out' button.
Step 6) Sign back in to the Adobe Creative Cloud Application Manager using your credentials you just created for your Adobe account.
Step 7) Once signed in, you should see options to 'Install' or 'Update' any of the Adobe applications available to you. Use those buttons to choose the software you would like on your machine.
If you have any questions, please call the Technology Solutions Center x3619 or visit us at BAC C107.